Audi S5 3L TFSI IPE Exhaust System from Viezu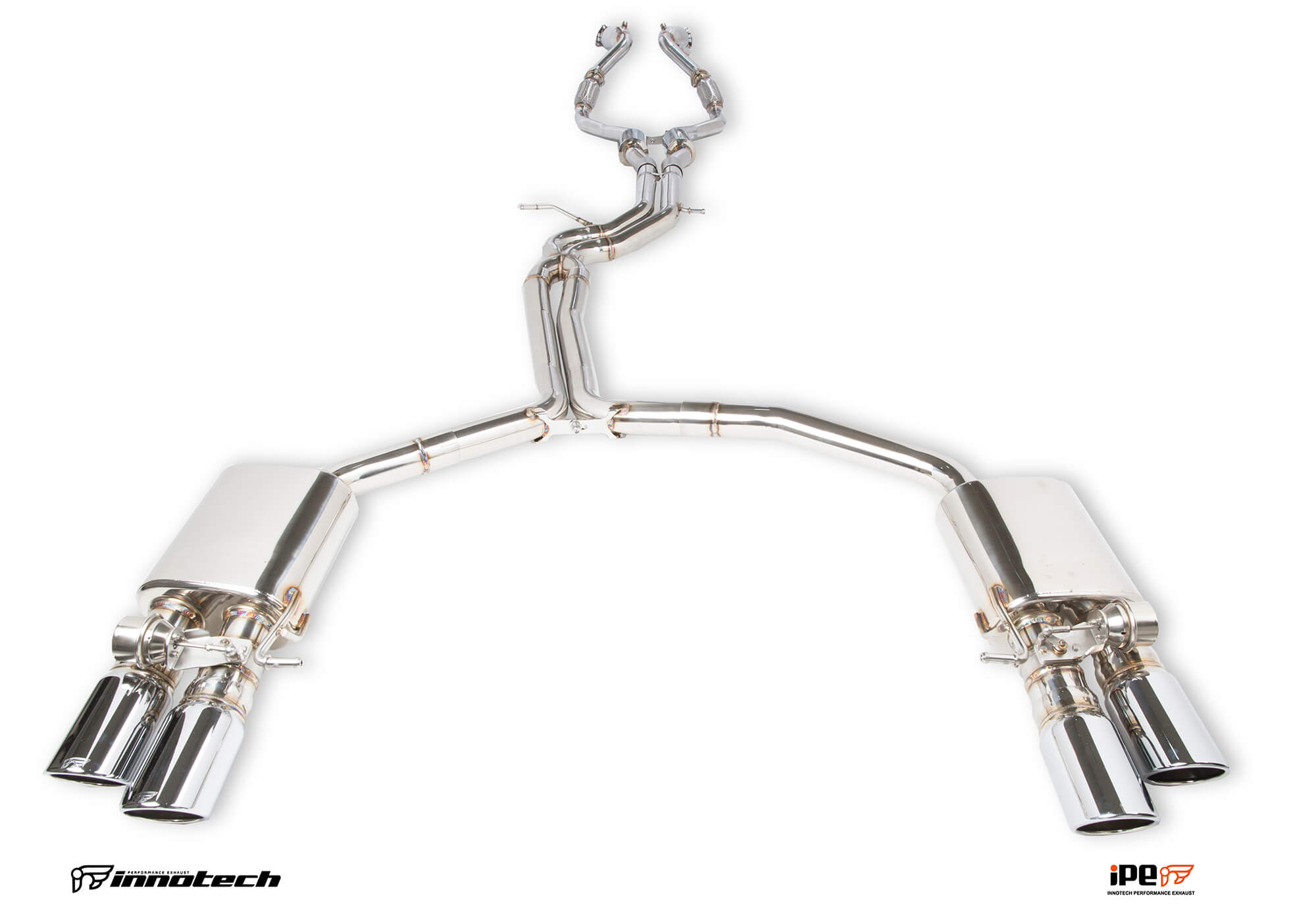 Audi S5 3L TFSI IPE Exhaust System
Audi S5 3L TFSI IPE Exhaust System Full System incl. Sportback CatPipes, Sportback Front Pipes, X Pipe, Valvetronic Muffler, Remote Control Module & Tips –
4×83 mm (Round Split) – T304 Stainless Steel
An Audi S5 3.0 TFSI equipped with an iPE Performance Exhaust system will awaken the spirit of performance to anyone in the driver's seat. The Valvetronic exhaust system gives you both power and dynamic valve control.
Full control from the remote allows three different modes: on, off, and auto. In on mode, the valves are fully open, allowing maximum power and flow, enhancing the pure sporty sound of the engine.
The valves are closed and the volume is lowered in off mode for a more comfortable cruise. The technology can detect the engine RPM and gas pedal signal in auto mode and change the valve movements automatically for a more dynamic driving experience.
Each part of the exhaust system is individually designed to perfectly fit the Audi S5 3.0 TFSI. Only the best materials were chosen for the muffler internals to create a unique and breathtaking sound to break free from the ordinary.