An iPE Innotech Performance Exhaust system on the Porsche 991 Carrera series creates an outstanding high-pitched race sound as well as offering a comfortable quiet cruise at a push of a button.  Innotech Performance Exhaust offers both an extremely loud and aggressive sound when desired, as well as a comfortable silence when desired, as Valvetronic delivers power as well as dynamic valve control to the driver.  Three different modes of operation are available for the Valvetronic system:
Open: In open mode, the valves are fully opened to release maximum power and flow, creating an impressive sonic display.
Closed: the valves are closed for a more comfortable cruise, such as on a long trip.
Auto: enables the system to automatically adjust valve movements according to engine rpm and pedal pressure for a dynamic driving experience.
IPE Carrera 991 Exhaust Images
Click to Zoom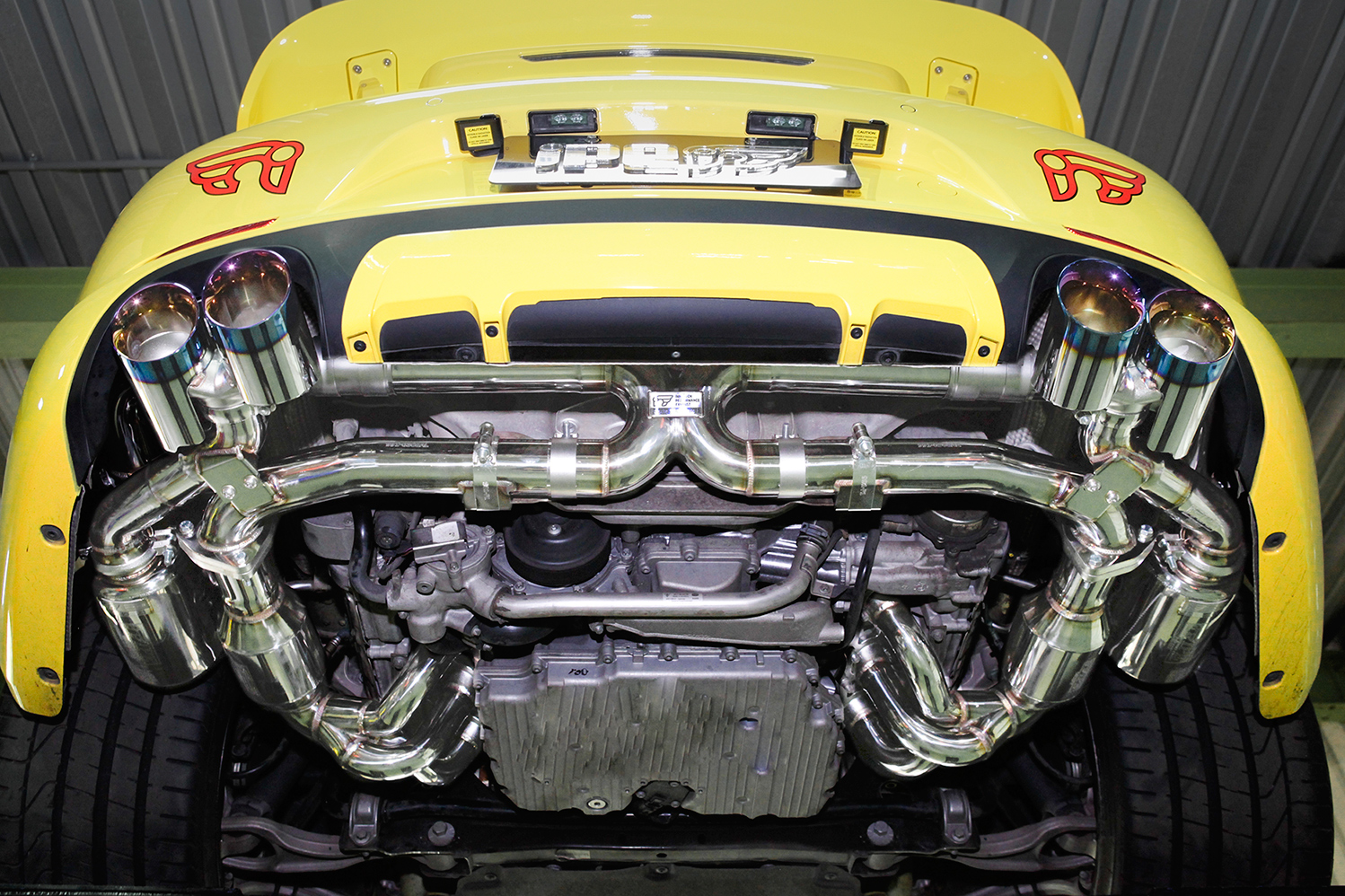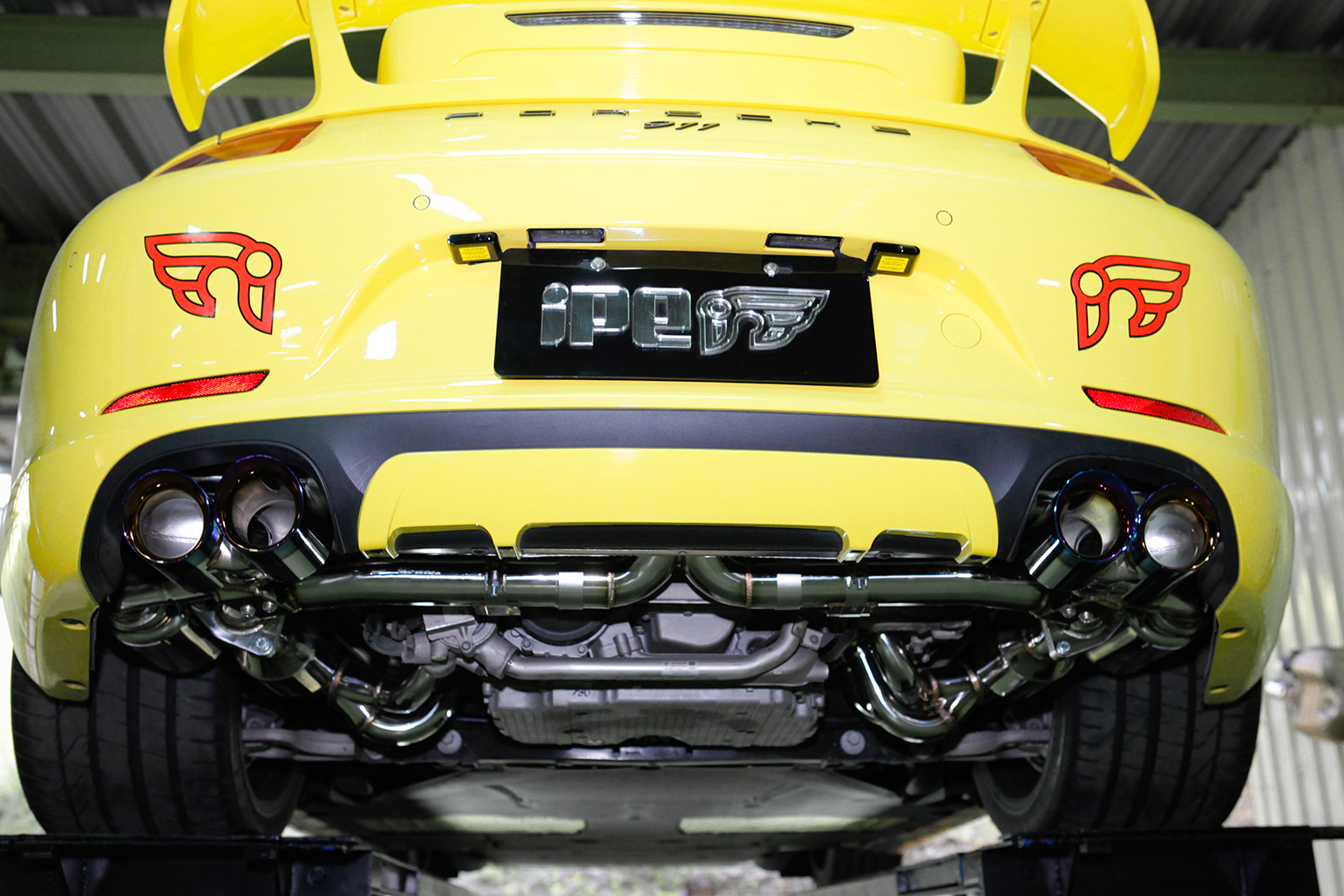 Prices
3.4/ 3.8 Non-S, S, 4S, GTS

4×83 mm (Round Split)

IPE Porsche 991 F1 Carrera Exhaust Full System incl. F1 Headers with Cat, F1 X Pipe, F1 Valvetronic Muffler, Remote Control Module & Tips

T304 Stainless Steel

£8,995.00

4×83 mm (Round Split)

IPE Porsche 991 F1 Carrera Exhaust Full System incl. F1 Headers with Cat-Bypass, F1 X Pipe, F1 Valvetronic Muffler, Remote Control Module & Tips

T304 Stainless Steel

£8,595.00

4×83 mm (Round Split)

F1 Valvetronic Muffler incl. X Pipe, Remote Control Module & Tips

T304 Stainless Steel

£5,495.00