Viezu is the one stop shop for 4×4 tuning and styling, this includes a great range of off-road wheel and tyre options. Whether your 4X4 is used for full off-road use, up to its arches in mud, or cruising the streets of suburbia looking clean and shiny, we have 4×4 tyres to suit you and your ride.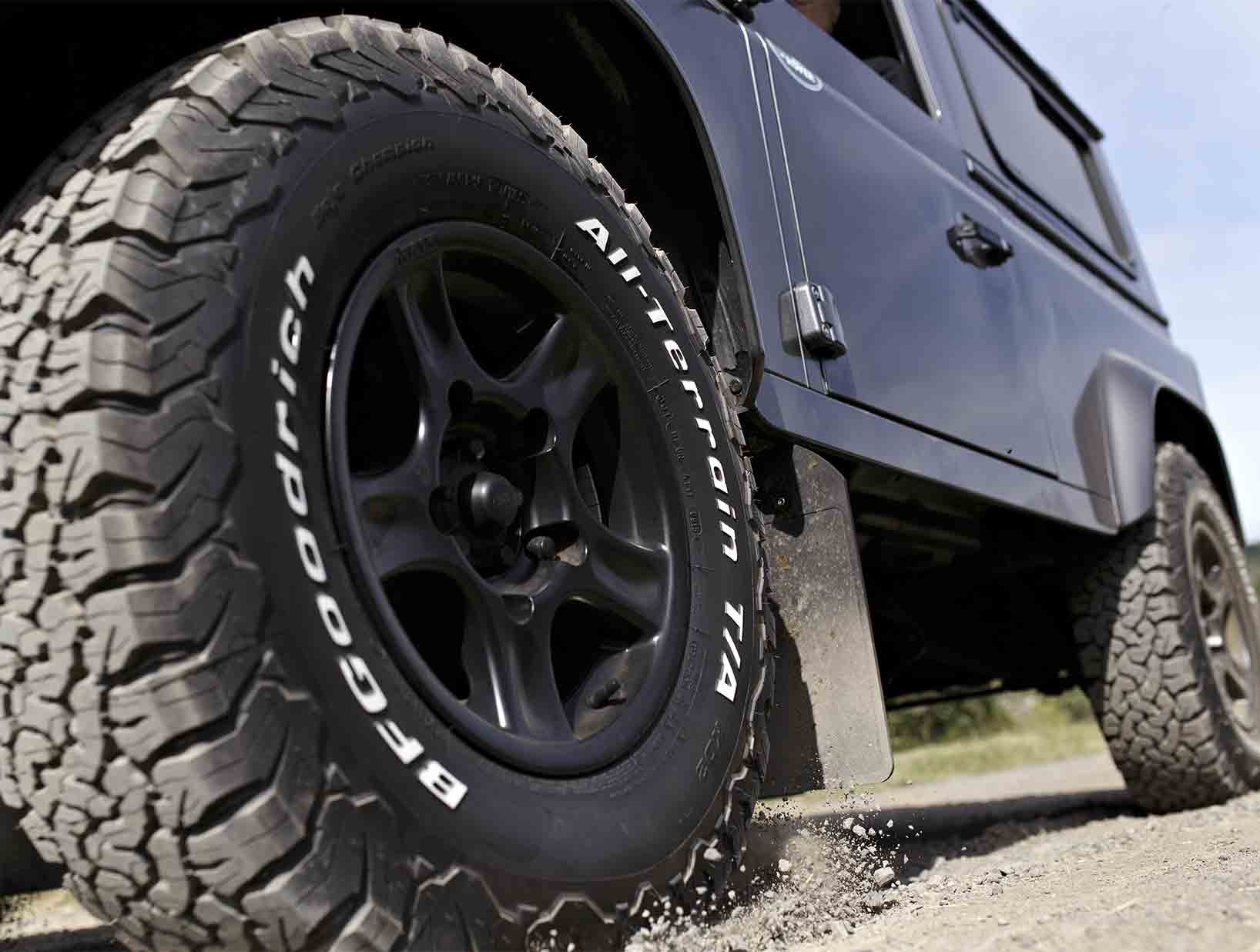 Off Road Wheels and Tyres
4×4 vehicles account for a large portion of vehicles sold worldwide, and yet still many tyre shops don't stock or supply the sizes needed for 4×4 wheels. This is why we are on hand to supply the right tyres for your vehicle, and at the right price too.
From a mud churning knobbly tyre on a 4×4 off road Discovery, to a high performance low profile SUV tyre for a Cadillac Escalade on 22 inch wheels, we have the machines and the staff competent in all aspects of 4×4 tyre fitting and maintenance.
And there are no hidden charges or fees either, as standard we offer:
Free safety checks
Free advice
Free Fitting
Free disposal of old tyres
Off Road tyres can also be supplied mail-order or as part of complete wheel and tyre package, or can be combined with wheel refurbishment at the same time.
Typical models covered include: Land Rover tyres, Range Rover, Evoque tyres, BMW X5 and BMW X6 Tyres, Mercedes ML tyres, Audi Q5 and Audi Q7, as well as pickups like the Nissan Navara, Toyota Hilux, Mitsubishi L200, and many other 4×4 wheels and tyres options. You can also take a look at our range of Brixton Forged Wheels.
Come and meet the tyres team at Viezu, enjoy our reception and hospitality while we take the pressure out of your 4×4 tyre purchase.
For a 4×4 tyre quote please e-mail the team at Info@viezu.com with your size and requirements – and if you are not sure – just drop us a note and we will do all we can to help.
To make an enquiry about Tuning and Remapping your vehicle, please complete the form below and one of our trained engineers will supply you with a quote