DPF Regeneration
Does your DPF need regenerating and unblocking? Viezu offer DPF cleaning and DPF servicing for blocked DPFs.
How do I know if my Diesel Particulate Filter is blocked?
If your DPF is blocked or clogged, you will typically see an orange light on your dashboard. The light is usually an icon that represents the DPF filter itself - a piped box with dots in the middle, but this varies and depends on the manufacturer.
DPF Removal
The fitment of a DPF (diesel particulate filter) is a legal requirement in the UK, and across many parts of the world, so removing your DPF is illegal, even if it is blocked. You can face a fine of up to £1,000 for cars and £2,500 for vans if you are caught removing your DPF filter, and it can also invalidate your car insurance policy.
If you are having issues with a blocked DPF, then the simple solution is cleaning or DPF regeneration, rather than running the risk of removing the filter entirely.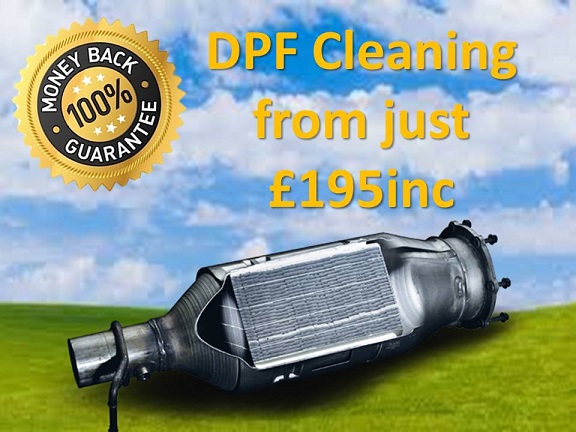 DPF (Diesel Particulate Filter) Deletion and Tuning
Viezu can carry out DFP deletion and DPF removal in combination with an ECU tune. However, please be aware DPF removal is not legal everywhere. For the avoidance of doubt, in the UK and across Europe a DPF filter must be fitted to your vehicle if you are using it on a public highway.
There are of course approved and legitimate reasons for DPF deletion, including off-road use, motor-sport and other special projects.
Our DPF deletion and removal service is also of course available to our international dealer network and customers, but please do make sure you check your local and regional legislation before removing your DPF filter or you may find it fails the fitness test and inspection.
DPF Cleaning and Servicing
If you are having issues with your DPF filter you may want to consider cleaning your DPF filter and other options, this is a service we and many of our dealers offer - please let us know if we can help with this service as a dpf cleaner may be a much better solution for you and will keep your car legal come MOT time.
DPF Refitting and DPF Installation
In the past DPF removal has been very popular; some estimates are that there are as many as 30,000 diesel vehicles on the roads in the UK alone that have had their DPF system removed. But the public is now much more aware of the dangers and side effects of removing a DPF system from a vehicle. Laws and attitudes have changed in the past 3 years meaning many who have previously removed their DPF filters now wish (or need) to have them refitted.
OE Manufacturers' DPF filters are very expensive, and the job to refit a DPF system can be very costly, But Viezu can help, we have access to high quality replacement DPF filters and have the ability to reactivate a vehicles DPF system, if your vehicle has had its filter removed in the past perhaps even by a previous owner without your knowledge – we are here to help, with DPF software and parts to refit your system and make your car road legal again – just ask for details
Before you remove your DPF and delete it, or remove your DPF and send it way for cleaning; STOP Now! Viezu and our team of highly trained installers can help!
You can come to us to have your DPF cleaned, or book one of our many mobile dealers and workshops to have DPF Cleaning and servicing carried out at a locatio of your choosing. Book your mobile DPF cleaning now.
98% success rate for blocked DPF units
No charge if we can't clean your DPF unit
No Quibble DPF Regeneration Guarantee
Over 25 years experience in tuning and garage service
Mobile and Workshop facilities
Combine you DPF cleaning with performance or fuel economy tuning for a discount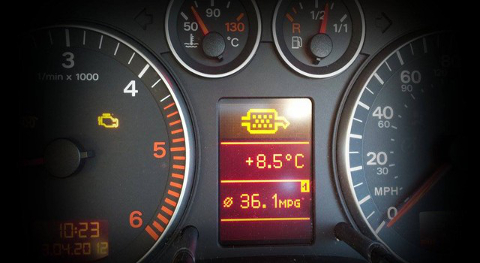 DPF Cleaning for cars, vans and light commercial vehicles
Whilst many offering DPF cleaning services will steam in and start flushing chemicals and cleaning solutions into your DPF, when in fact the first thing to understand is why your DPF is blocked, Viezu and our dealers first take the time carry our full DPF diagnostics. This is repeated after the cleaning has taken place to ensure the DPF regeneration has been successful and that any underlying DPF issues are understood and resolved.
Viezu is ISO 9001 quality certified and the tools and DPF cleaning process we use are TUV approved as well, so rest assured you and your vehicle are in safe hands. Our DPF cleaning services meet the international standards for best practice. Our team operate the latest and best diagnostic tools, and have undergone expert training to not only clean the DPF, but understand the root cause of any underlying DPF issue causing the blocking in the first place.
By cleaning your blocked DPF it will extend the life of your diesel particulate filter, engine power and performance will be maintained, and fuel economy and MPG will be also be restored.
In the event that you have a damaged DPF filter, either by corrosion or by melting, we can also arrange a replacement from either an original manufacture part or a cost-effective aftermarket DPF replacement – so whatever your issues you're experiencing with your DPF, be rest assured that Viezu and our dealer network are here to help.
One-off treatment for blocked DPFs
The DPF cleaning treatment process is designed to clean diesel particulate filters that have become blocked due to a build-up of soot. It is a much cheaper solution than replacing the DPF entirely, however, occasionally a filter is so blocked it can't be cleaned with an "on vehicle" cleaning solution. Where this is the case, Viezu will not charge you for the original clean. Instead, we will remove the filter for you and send it away for deep process cleaning and flushing - this is a more in depth cleaning process and will require 48hrs to complete.
This work will need to be quoted for individually, as it will largely depend on the vehicle, the size of the filter and therefore the length of time it will take to successfully clean.
Guarantee
DPD cleaning treatments are guaranteed to work on over 98% of cars, dependent on the level of soot and the condition and age of the filter. DPF regeneration is far more cost-effective than a replacement DPF unit. However if our DPF cleaning does not work, you will not be charged for the clean.