Why do People like To Modify Their Cars?
So why do Why do People like To Modify Their Cars? Car modification is changing a car to improve its performance, appearance, or both. It has become a popular hobby among car enthusiasts, and there are many ways to go about it.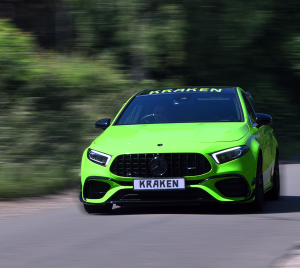 "For some, it's all about improving performance and making the car go faster. For others, it's about standing out from the crowd and making a statement. And for others still, it's simply a way to have fun and express themselves. No matter your reason for wanting to modify your car, there's no doubt that it can be a lot of fun – and potentially even profitable," says Will Eaton, car modification specialist at Great Rides.
Do you want to know more about why people like to modify their cars? Read to find out!
1. To Improve Performance
One of the main reasons car enthusiasts like to modify their cars is to improve their performance. Making changes to the engine, suspension, and other parts of the vehicle can make it go faster, handle better, and generally perform better overall.
2. To Stand Out From The Crowd by Modifying your car
Another reason people modify their cars is to make them stand out from the rest. With so many cars on the road, it can be hard to make yours stand out from the crowd – but with a few well-chosen modifications, you can turn heads when driving down the street. By modifying our cars, we can add personal touches that make them more unique. This can be anything from adding custom paint jobs to installing aftermarket parts.
3. To Save Money
Believe it or not, modifying your car can save you money in the long run. If you make changes to improve its fuel efficiency, you'll see a difference in your fuel bill each month. And if you upgrade your brakes or tires, you can avoid costly repairs down the road.
4. To Increase Safety
Another reason to modify your car is for safety purposes. By making changes such as adding roll cages or safety devices often found in mortorsport, you can help protect yourself and your passengers in the event of an accident.
5. To Have Fun
Modifying your car is all about having fun. It's a hobby that allows us to be creative and express our personality. Plus, it's a great way to bond with other car enthusiasts. If you're not enjoying the process, then there's no point in doing it. So if you're looking for a way to add excitement to your life, modifying your car and joining a car club could be the way to go.
6. To Make Money
Lastly, many people modify their cars to make money from them. If you build a show-quality car, for example, you can enter it into competitions and potentially win cash prizes. Or, if you create a unique car that people want to buy, you can sell it for a profit. Or even start up a business following your passion. In the case of this Jaguar, it has been modified to raise money for a well deserving charity.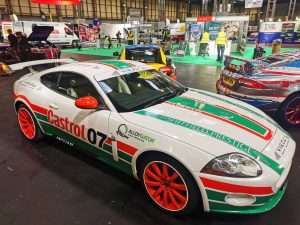 Whatever your reason for modifying your car, as long as you're having fun doing it, and the upgrades are safe, that's all that matters.
Spice Up Your Car With Modifications and Tuning
If you are bored with how your car looks and feels, then it might be time for some modifications.
VIEZU provides professional tuning services for all kinds of vehicles! Our team comprises experts in the field and is always ready to make your vehicle the best it can be.
Contact us today to learn more about our services and how we can help you get the most out of your car.