Which Vehicle Tuning Tool Should I Use?
Which Vehicle Tuning Tools Should I Use. Here at VIEZU, we often get asked 'what tuning tools and software should I use?' by those who are new to the industry. Due to our many years of experience, we are very knowledgeable when it comes to the various tuning tools and software that are available today. We support over 1000 dealers around the world, and we have won numerous awards for our work in the industry. If you are trying to decide which tuning tools to use, look no further!
Master and slave tuning
We provide master and slave tuning tools. But what is the difference between the two?
Master
Master and slave tuning tools look very similar. With a master tool, the files are non-encrypted. This means that you can modify files yourself with map editing software. You can obtain these files from any source, and you can even make your own if you have the correct map editing software and the expertise to do so. If you do not have adequate training to modify files to your requirements correctly, you can buy pre-modified files to install. Here at VIEZU, our experienced colleagues create sophisticated tuning files in-house that you can purchase here. https://viezu-master-files.com/
Slave
Slave tuning tools look almost the same as master tools; they can read and write a file from a vehicle. However, the tool cannot open the file for editing. You will need a master tool for that.
Now that you know more about master and slave tools, you will be asking yourself which brands and products you should use.
What tuning tools are available?
Alientech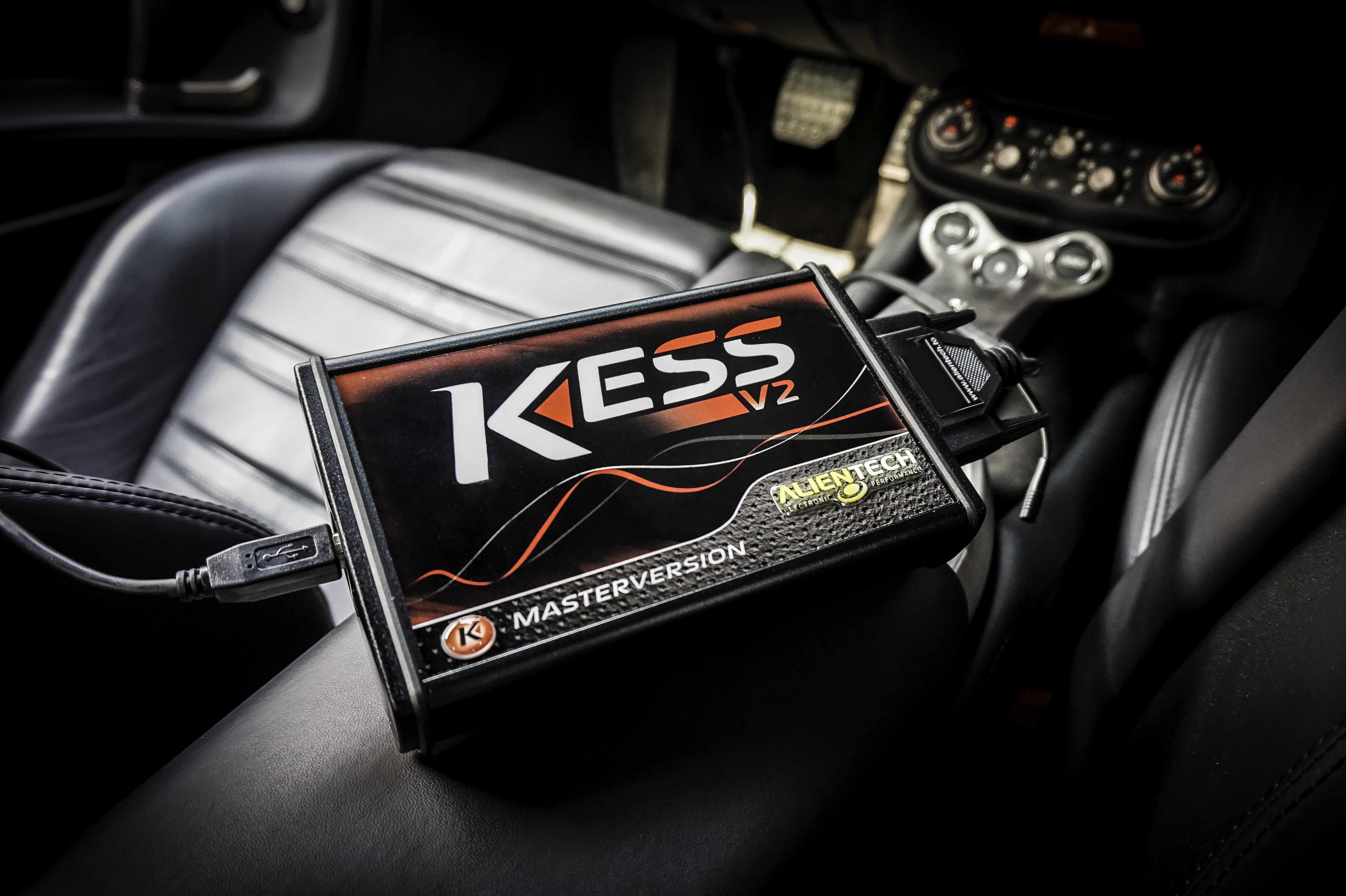 Alientech tuning tools offer a quick and cost-effective way into the wonderful world of tuning. The software is relatively easy to use and is highly regarded globally. The company has been working in the field of engine tuning since 1991, and have released a range of products over the years. Alientech offers the KESSv2, the OBD tuning system which connects to a laptop via USB and through the cars' onboard diagnostic port. They also provide K-TAG powered by K-Suite, a bench system for vehicles, used when the ECU needs to be removed for tuning purposes. Find out more about Alientech here. https://viezu.com/shop/category/professional-tuning-tools-hardware-software/alientech/
Alientech Kess 3 Great Reasons You Need This Tuning Tool
Dimsport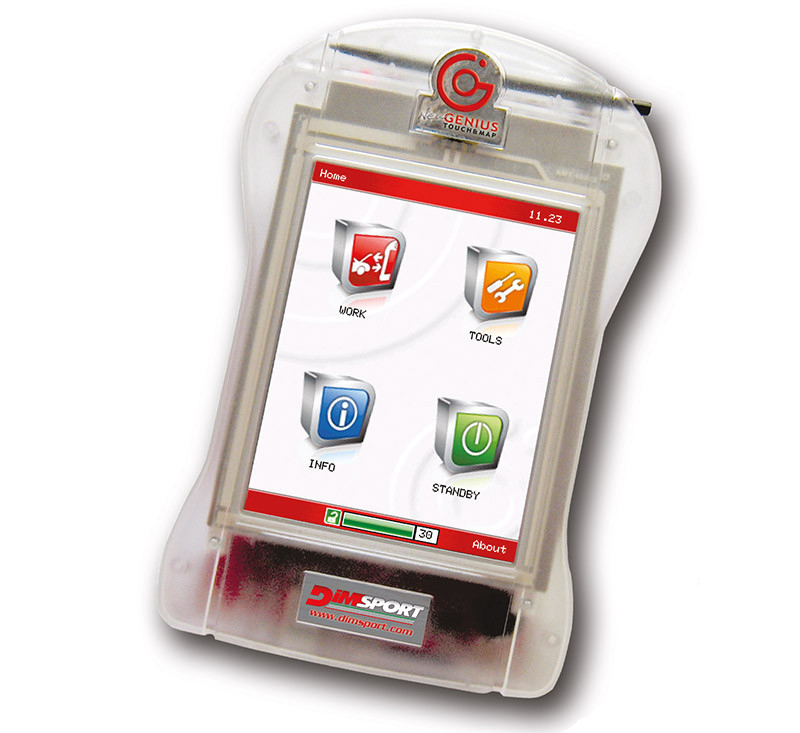 Dimsport offers a range of tuning tools, such as the Genius and Transdaa tools which are powered by their program, Race 2000. The Genius tool is Dimsport's onboard diagnostics offering and is similar to the KESSv2. However, the main difference is its handheld touch screen device. The Transdata tool is Dimsport's bench tuning tool, used when you need to remove the ECU for tuning purposes. The benefit of this tool is that it is a good all-rounder device, with probe and adapters available, which make connections simple. Find out more about Dimsport here. https://www.dimsport.it/en/
Autotuner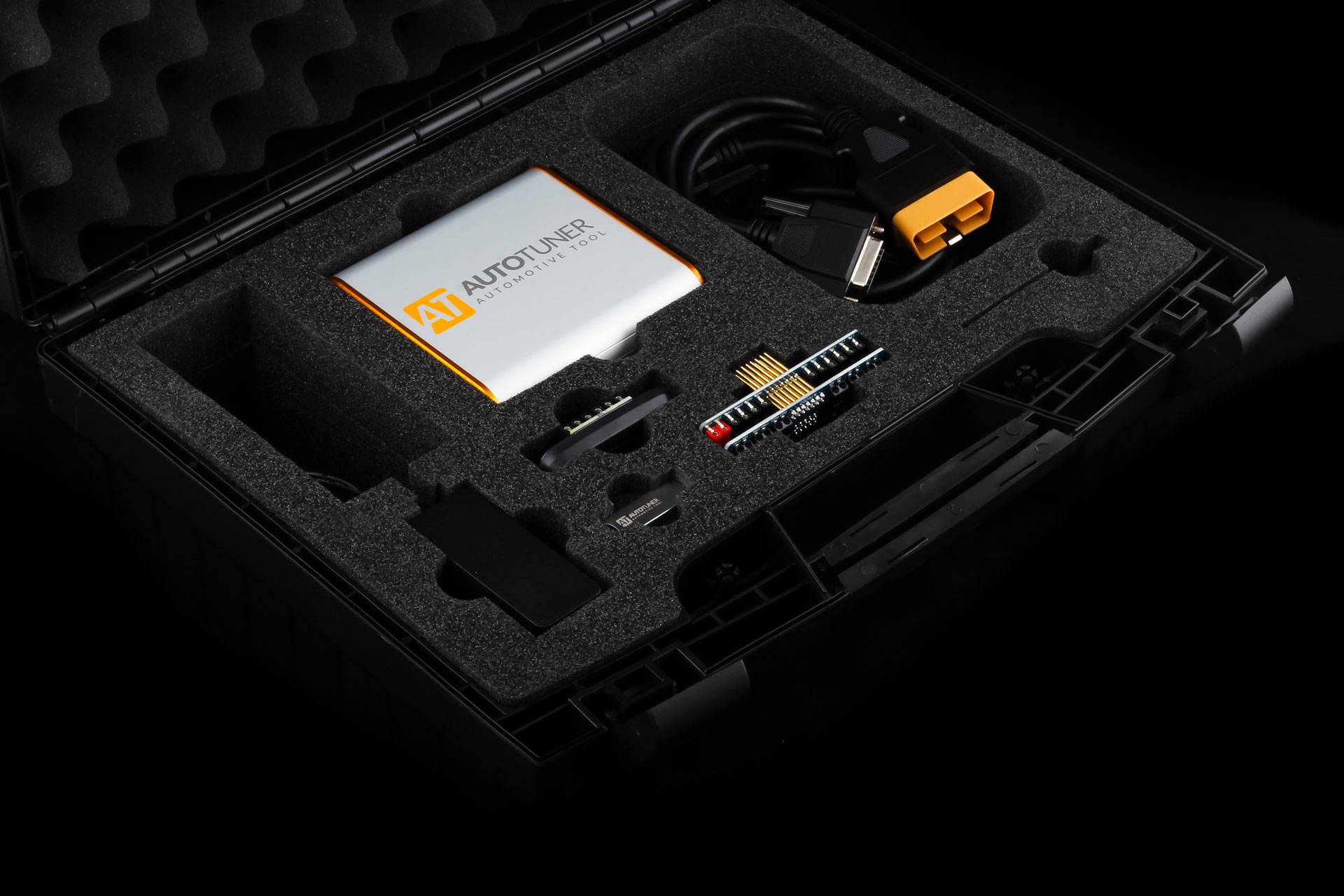 Autotuner is an ultra-fast, intuitive, and powerful ECU programming tool, particularly anti-tune BMW E-Series vehicles. It is a comparatively new car tuning tool and is an essential tool in any car tuners' portfolio. It has quick read and write processes, a bench tuner, and the software includes in-built advice for use. Find out more about Autotuner here. https://viezu.com/shop/category/professional-tuning-tools-hardware-software/autotuner/
Magic Motorsport
One of the newer tuning tools is the Flex from Magic Motorsport. The flex tool is great value, and has the advantage of being an OBD tuning tool, and a Bench tuning tool in one. In addition to good OBD tuning coverage. The Magic motorsport flex system also has a strong range of gearbox tuning options too.    You can see more about the Magic Motorsport tuning tool here: https://viezu.com/shop/category/professional-tuning-tools-hardware-software/magic-motorsport/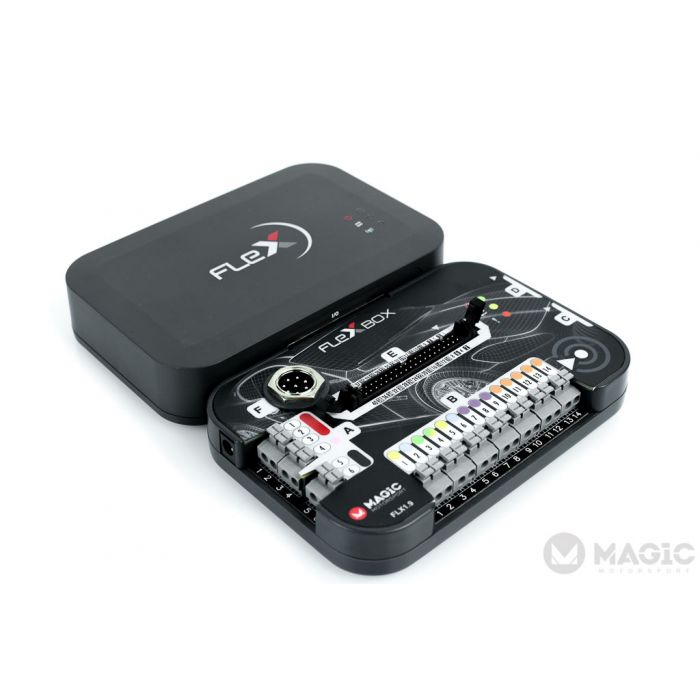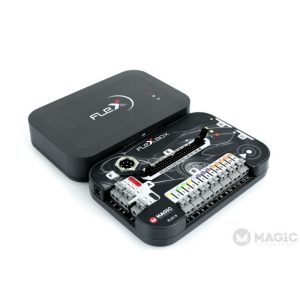 And if you are still not sure which vehicle tuning tool you should use. Why not book in for a free tuning tool demonstration and training session. And if you cant make it in to us, Ask about our online skype training sessions. VIEZU offer a worldwide mail order service. We ship to all countries. And outside of the UK the sales are tax free too.
Train with VIEZU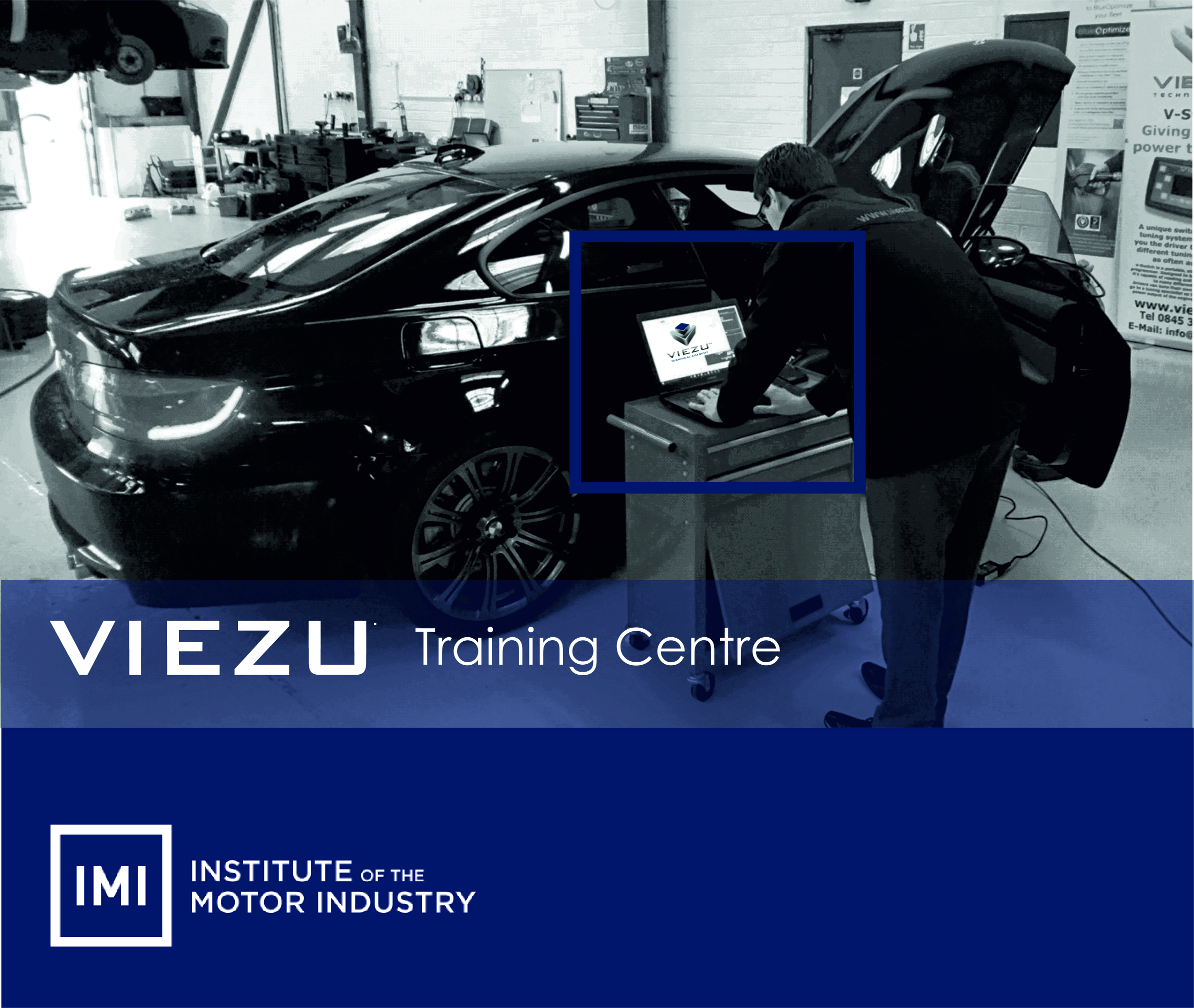 If you are new to car tuning, or you want to grow your tuning business, we are here to help you achieve your goals! Our tuning and remapping service is open seven days a week, meaning that we are here and ready to support you whenever you need our help. We are the only ISO certified tuning training provider in Europe, so you know that you are in good hands with Team VIEZU. Learn more about car tuning courses here: https://www.remap101.co.uk/
Tuning tool training is included with the purchase of any tuning system from VIEZU, and is set up, installation and support. In addition, if you operate a master tuning tool, and want to learn to write your own tuning files. VIEZU has a range of training courses in class, and online too.
Contact us today for more information
If you have any questions about which tuning tools you should use, or you want to train with us, get in touch today. A member of our experienced team will be happy to help you – mail us now at info@VIEZU.com