Tuning and ECU Remapping
Tuning and ECU Remapping. Modern day tuning and "ECU Remapping" seems to have come a long way since cars had carburettors. However, in fact the principles performance tuning today are exactly the same as they were in the past. More air, more fuel means bigger combustion and hence more power.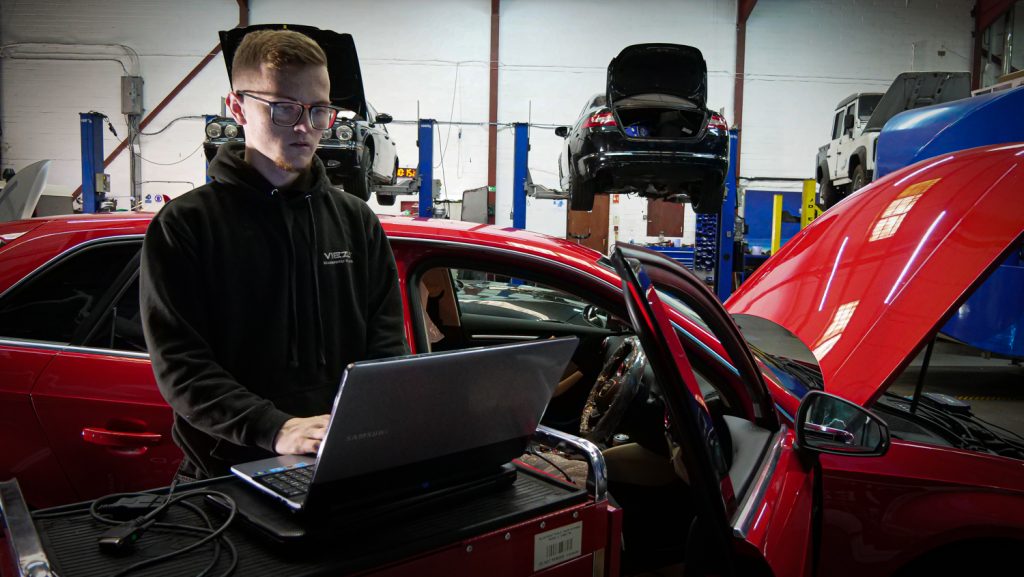 Whereas these types of modifications in the past were made by mechanical means. Today they are a simple software upload. Furthermore, car manufacturing has made the job much easier too. Originally car manufacturers produced a range of engine sizes for any particular one car. If you think of the humble classic Ford Escort. The engines fitted would have ranged from a 1100cc, 1300cc, and a 1600cc. All fitted to the same body.
Engine Power
Making engines of course is expensive. As such, as vehicles became electronically controlled manufacturers moved making one engine and controlling the power range with software.
For example, the same 2.0 turbo diesel engine is fitted to the whole range of Ford Transit vans. This will cover from the 85bhp entry model, to a 110, 125, 140, 150 and 170bhp version. The only difference primarily being a software upload. This of course means tuning can be incredibly effective and safe knowing that the engine is already capable of running this type of power. And this really does dismiss the myth that engine tuning will stress and damage your engine.
To date VIEZU has tuned over 250,000 vehicles across over 78 different countries. Including some of the very largest fleets of vehicles on the road. Commercial and fleet tuning of course is often not about performance but fuel economy. Fuel economy tuning is specific to diesel vehicles, where savings of as much as 15% can be achieved. Speed limiters, rev and throttle limiters can also be applied and moved.
Tuning is suitable for both forced induction engines. Either turbo or supercharged, as well as normally aspirated engines too. Though the latter will see smaller results.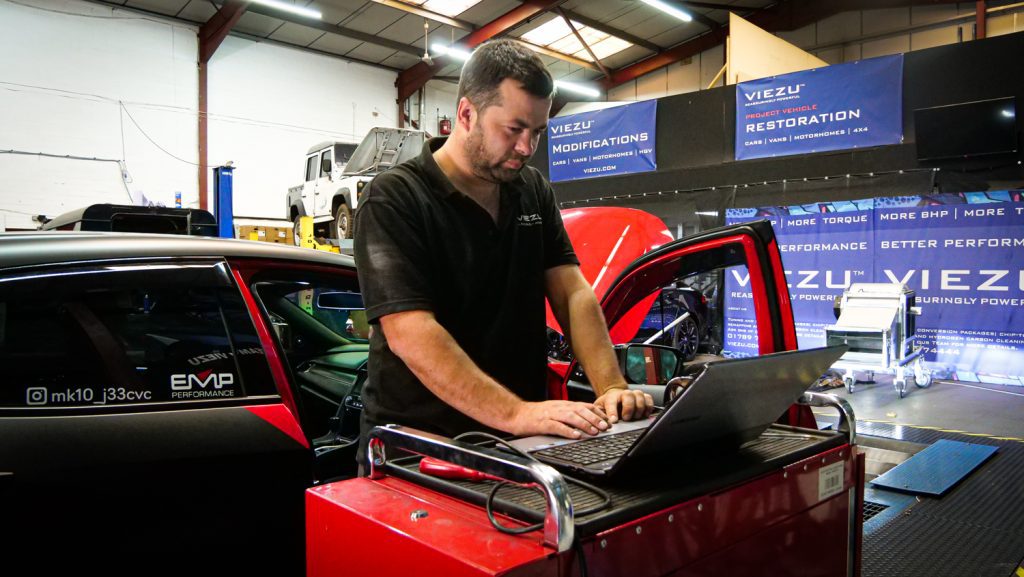 CHOOSING YOUR TUNER
A little like Formula One Teams, the UK is the world's hotbed of tuning professionals, with some of the very best tuners being based in the UK.
However, sadly not all tuners are equal!  Or even the same, and it is important to do some research before you set about having this type of tuning work carried out.
When undertaking tuning and vehicle modifications it's important the performance and health of the vehicle is checked before any work starts.
Getting your tuning right
You don't want to build a house on poor foundations. Especially as vehicles become older, they can start to lose power and performance just through normal regular use components can wear. Simply getting a remap "whacked on" with is unlikely to resolve any underlying performance or health issues with your car and may even cause damage.
Ensure your tuner has good compatible diagnostic equipment. Can provide a vehicle health-check and your tuner has access to a rolling road to check current performance levels and health prior to tuning. And again after tuning to confirm the results.
The tuning undertaken should be custom and unique to your car. The latest reliable and safe tuning tools should be used.  (be aware there are clone and fake tuning tools on the market that can damage your vehicles ECU)
The tuning should be insured, don't be afraid to ask proof of cover for the work being undertaken. Professional Tuners will not be upset by this question, and they will be only too happy to talk you through the tools and software they will be using.
For your peace of mind, most good Tuners will offer some form of money-back guarantee and if you are not absolutely delighted with the results.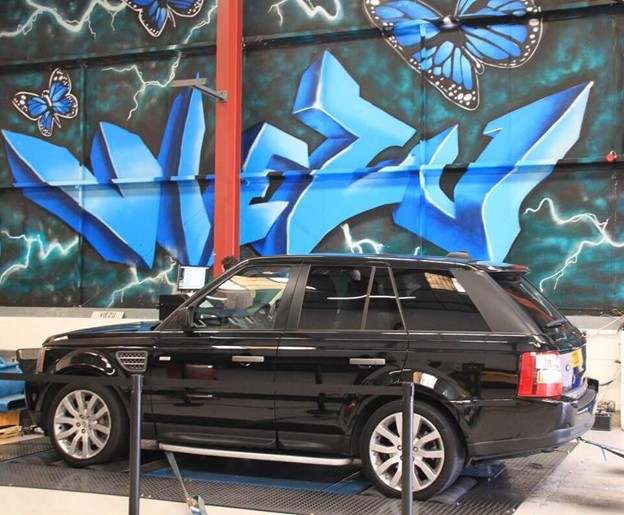 QUALITY MATTERS AND SOCIAL RESPONSIBLITY
With the Department of Transport looking closely at tuning being used to install what is fast becoming antisocial or "Pop and Bang" Tuning, (we have all heard them) and emission system removals; the Performance Automotive Aftermarket Association (PAAA) has recently introduced a new quality standard called SMART – short for Safe Modifications And Responsible Tuning. 
In an industry that is largely unregulated, choosing a professional tuning company who has signed up to the SMART standards ensures your vehicle will be tuned to a level that is safe and will not affect its emissions.
VIEZU is not only a member of the PAAA, but also the only custom tuning provider to achieve ISO 9001:2015 Quality Managed Organisation.
In 2014 VIEZU won The Queens Award for Enterprises in recognition of its research and development for fuel saving products and services and is the unique powerhouse for electronic tuning delivered through Paramount Performance.
Seem more here: VIEZU.com