New Jaguar XKR Tuning and Styling Packages available now from Viezu
Viezu Technologies is delighted to be able to offer a range of styling packages to complement the Jaguar XK, which are available now.  The Jaguar XK's iconic curves are enhanced with carbon-fibre bonnet vents and rear centre diffuser, while its lowered suspension and high-grade, stainless steel sports exhaust further add to its kerb-appeal!  The OE exhaust system has been beautified and modified with custom built super-sport back-box (mufflers) together with an aggressive racing profile exhaust gas flow tailpipe – your friends will hear you before they see you!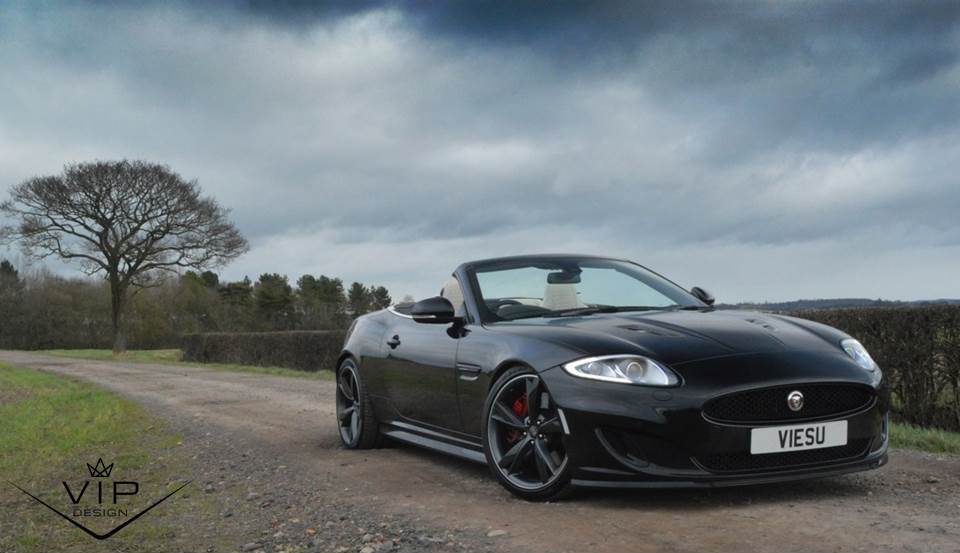 And let's not forget those wheels!  24 different designs and 28 colours!  Quite simply, the finest hand-cast and finished alloy wheels – these wheels are a work of art in themselves.  You will really be able to match the wheels to your personality and they will turn heads wherever you go.
The factory-fitted Bilstein suspension system is already one of the best available, but we have lowered the ride by 25mm, which delivers even better handling and a firmer ride when combined with the specialist uprated springs.  The uprated, high-performance polyurethane bushes offer a number of benefits, including improved feel and vehicle safety, reduced tyre-wear and reducing long-term running costs, while at the same time isolating the interior from the noise, vibration and harshness of the road and making the drive a whole lot more pleasant.
Jaguar XKR ECU Upgrade
While the exterior of the beautiful Jaguar XK has been enhanced with stylish, elegant touches, we mustn't forget what is under the bonnet!  Engine control unit (ECU) software upgrades transform the power at the wheels to a respectable 600bhp and nearly 700nm of torque.  The ECU tuning software developed especially for the Jaguar XK produces more power and torque within the confines of the factory-fitted ECU, without the need for plug-ins or piggy-back modules.
With Viezu Technologies' new Jaguar XK styling packages your Jaguar will look the part, sound like a beast and drive like a dream – style and substance all wrapped up in one sexy package!  What more could you ask for?  Contact our helpful team now to find out how you can make your Jaguar XK the sleekest, most attractive beast on the road.  Call 01789 774444, email info@VIEZU.com for more information.