The Viezu Master car tuning file database is now live online and available for your use.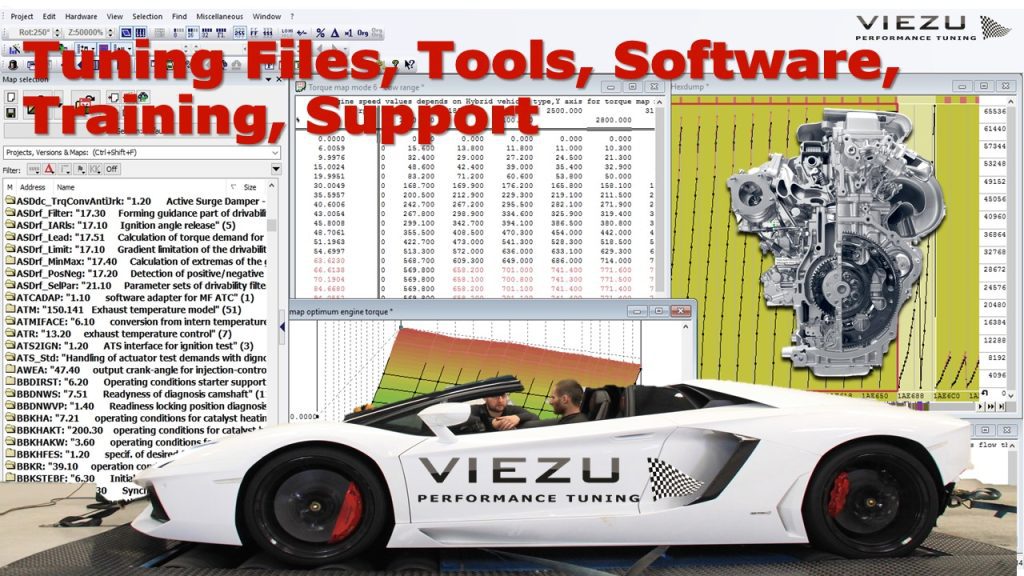 What does this mean? If you are a master tuner, you now have direct access to over 4000 tuning files 24hrs a day, 365 days per year, and the number of available files grows every day. Safe, fast, highly reliable and discreet tuning at unbeatable prices here: https://viezu.com/services/tuning-files/
There is no contract and no minimum purchase; the service is pay as you go! It is designed automated and very easy to use. All the files are tested and of the highest quality; you just choose the file you want by hardware, software or vehicle type, add it to your basket and enter your credit card to download it; no fuss, no hassle, live when you need it. As well as performance tuning files and economy tuning files for thousands of vehicles ready to go, there are also original stock files available too, so if you are stuck on an ID-only file or need a stock file to reset a vehicle, we can help with that as well.
Further modification, i.e DPF, EGR, speed limiter moving as well as coding for specific vehicles, i.e. chassis number, check sum etc., are also available so your file is ready for upload; this too is free of charge, as is technical support and assistance if you need it. If you are not sure, just ask? We are here to help!
And lastly, if you don't see the file you want or in the version you want, you can upload your original with a request at the same pay-as-you-go rate, and the team will get it back to you asap, either within the hour or as soon as the team come on shift if out of hours. About: https://viezu.com/services/tuning-files/
The technical support team will, of course, remain available if you need us, we do like to give a personal touch if we can, but we hope you find the idea of unlimited access to high-quality tuning files of interest.
Tuning files are available for all tuning tools and all tuning software, including Alientech tuning filers, Dimsport tuning files and Map3d tuning files, swiftech, software and support for kess, ECM, Genius Race 2000 and all other platforms
if you are looking to get into tuning, or need high-quality tuning files for either salve tuning tools, or master tuning tools, come to Viezu – mail us now info@viezu.com