Sit Down – Enjoy the Ride
Tired of uncomfortable seats in your beloved Defender?
Check out these Brand-New Seats for the Land Rover Defender
Have the ultimate driving experience in comfort and style with new and upgraded Land Rover Defender Seats. Super comfortable with up-to-date technology too.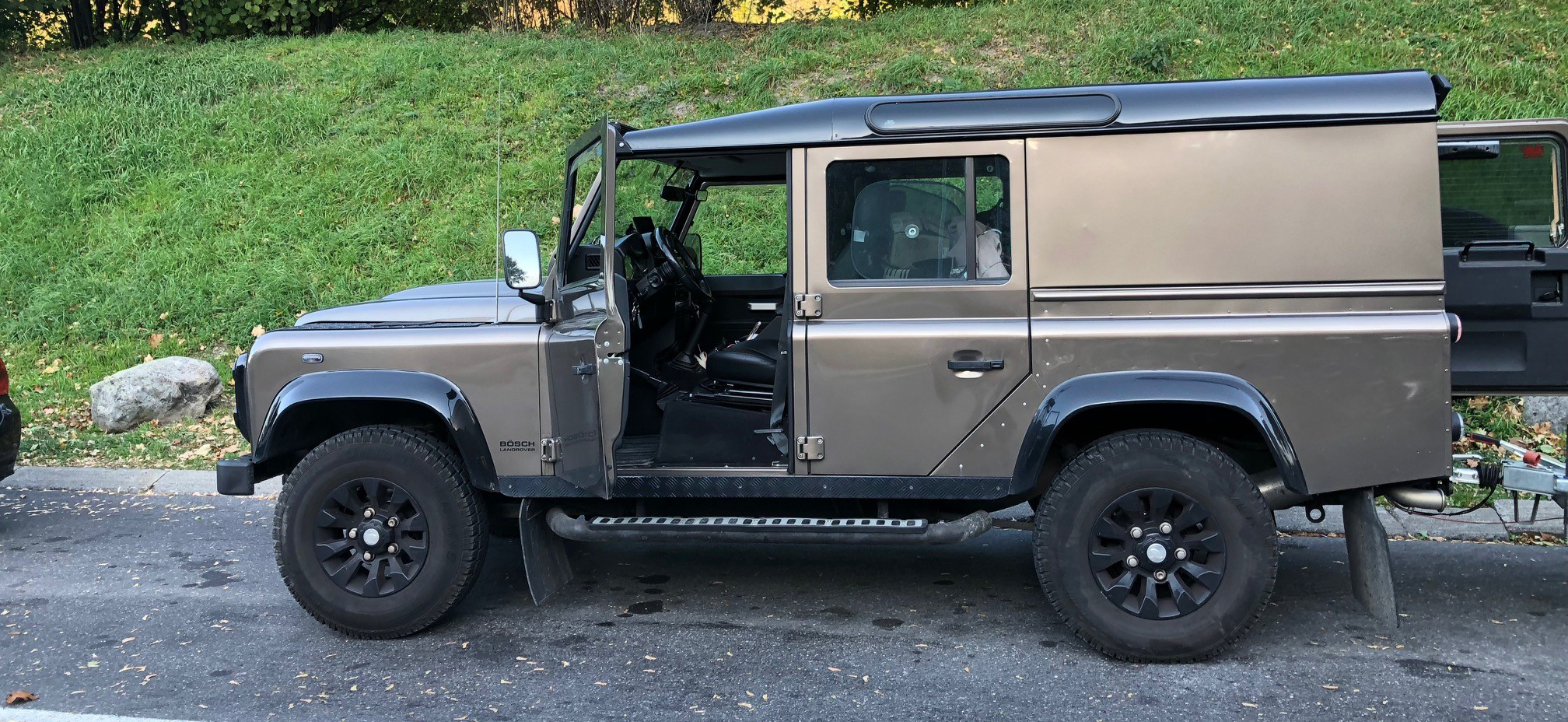 What do Customers say?
"Hi Paul, Fantastic! more than I expected. Thank you! You can use the pics I've included here. Do you like my Landy?"
A: Yes!!!
Bring Me Comfort
Take your driving comfort to another level with upgraded Land Rover Defender Seats. These seats are designed to be more than just comfortable. Land Rover Defender Restoration
They have support at the forefront of their design, with raised sides on the base and back to snugly hold your driving position.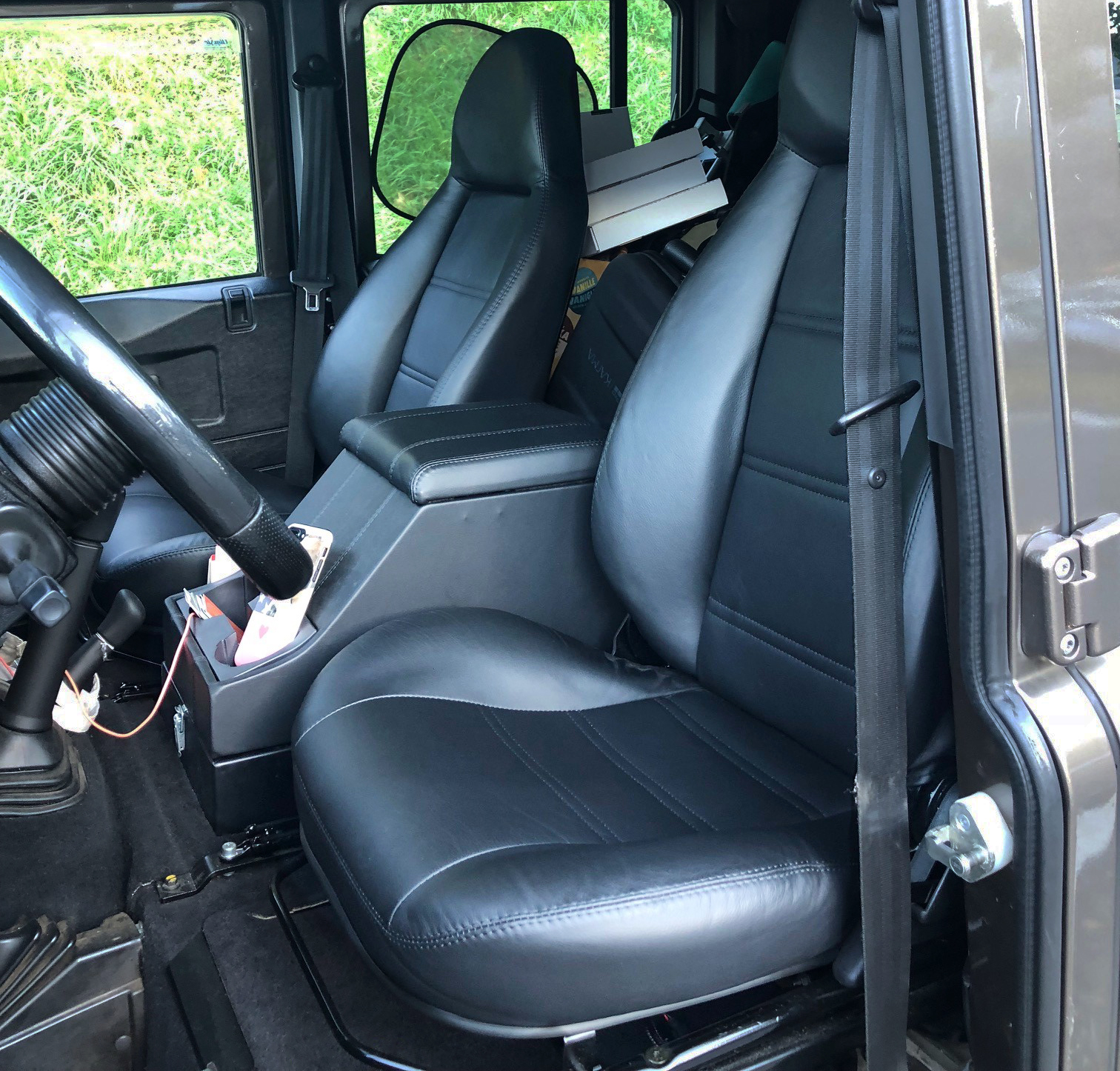 The New Land Rover Defender Seats Installed in Steve's Car
These seats will support you in every driving activity, on, or off-road. With lumbar support and a rear pocket, these upgraded seats are truly comfortable, supportive, and practical.
There are alternative designs available including ultra-modern, and racing style seats.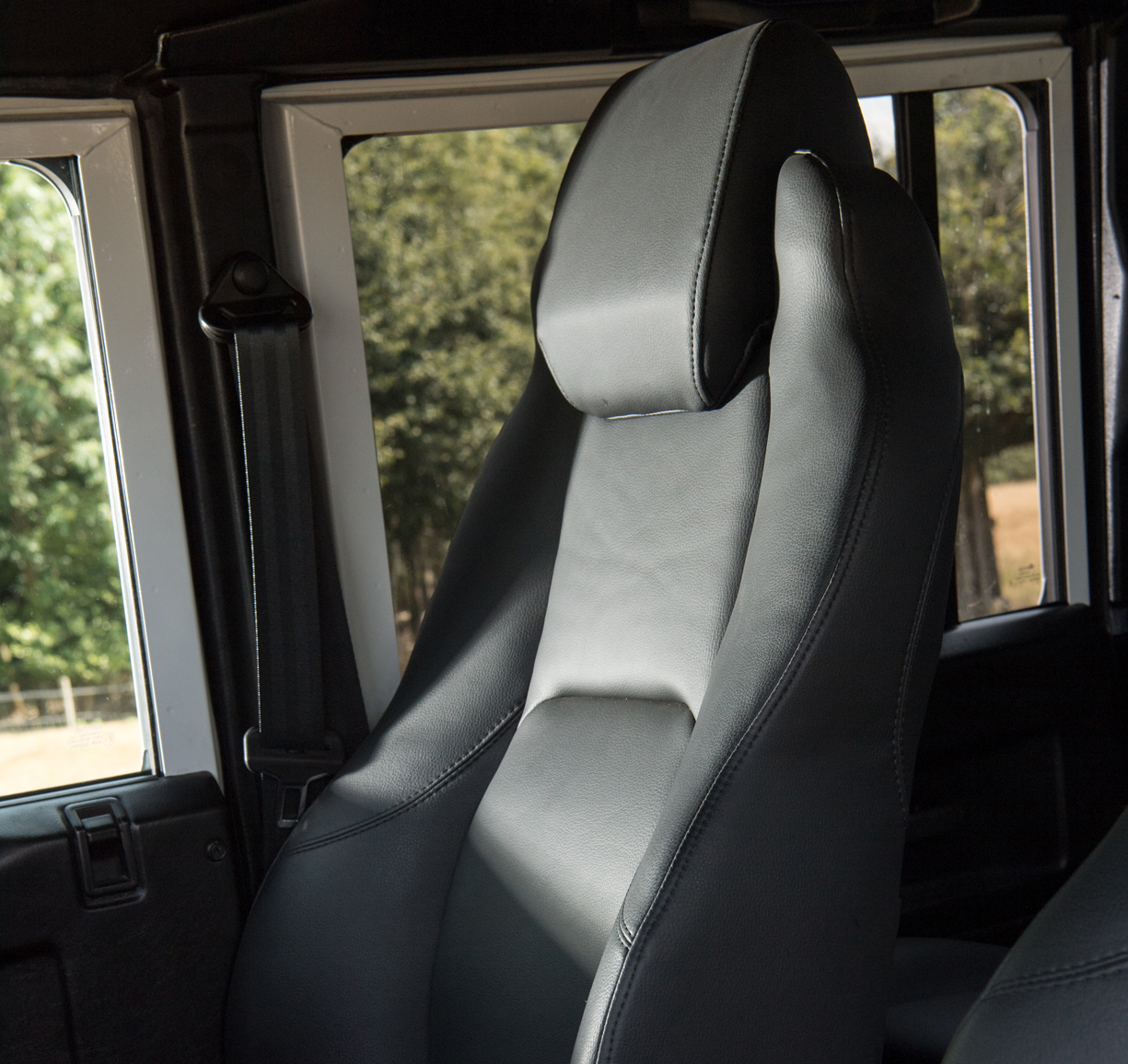 Alternative designs, including racing style seats
Bring Me Style
Available in multiple colours, stitching patterns, and materials, these Defender seats are elegant, clean, and possess the qualities of the Defender in fabric form.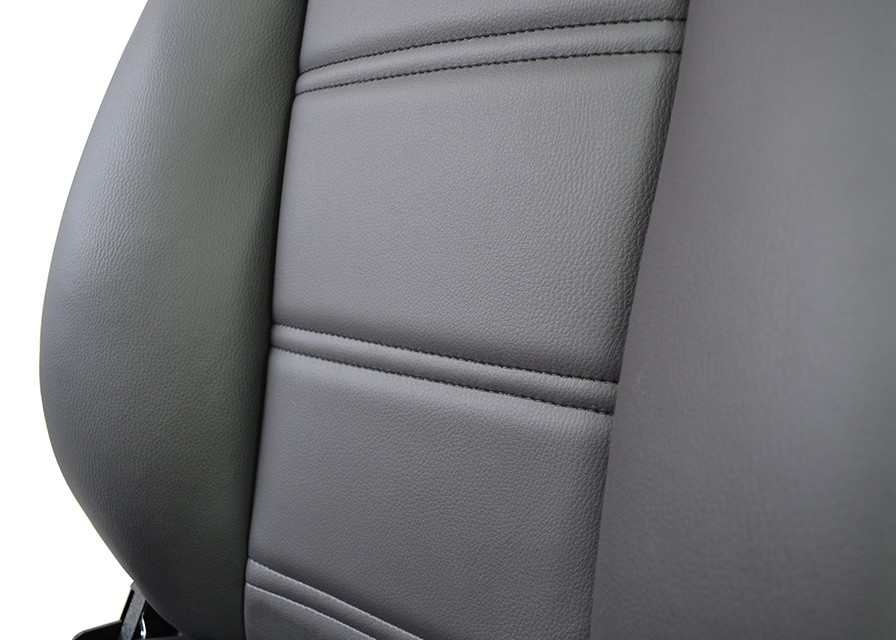 These Land Rover Defender Seats are available in multiple styles, stitching, materials, and colours.
Bring Me to Life
Steve described his set of upgraded Land Rover Defender seats as comfortable and supportive – everything his original seats were not!
These new Land Rover Defender seats were installed to Steve's car, and he is more than delighted with them. Steve said: Fantastic! More than I expected, thank you!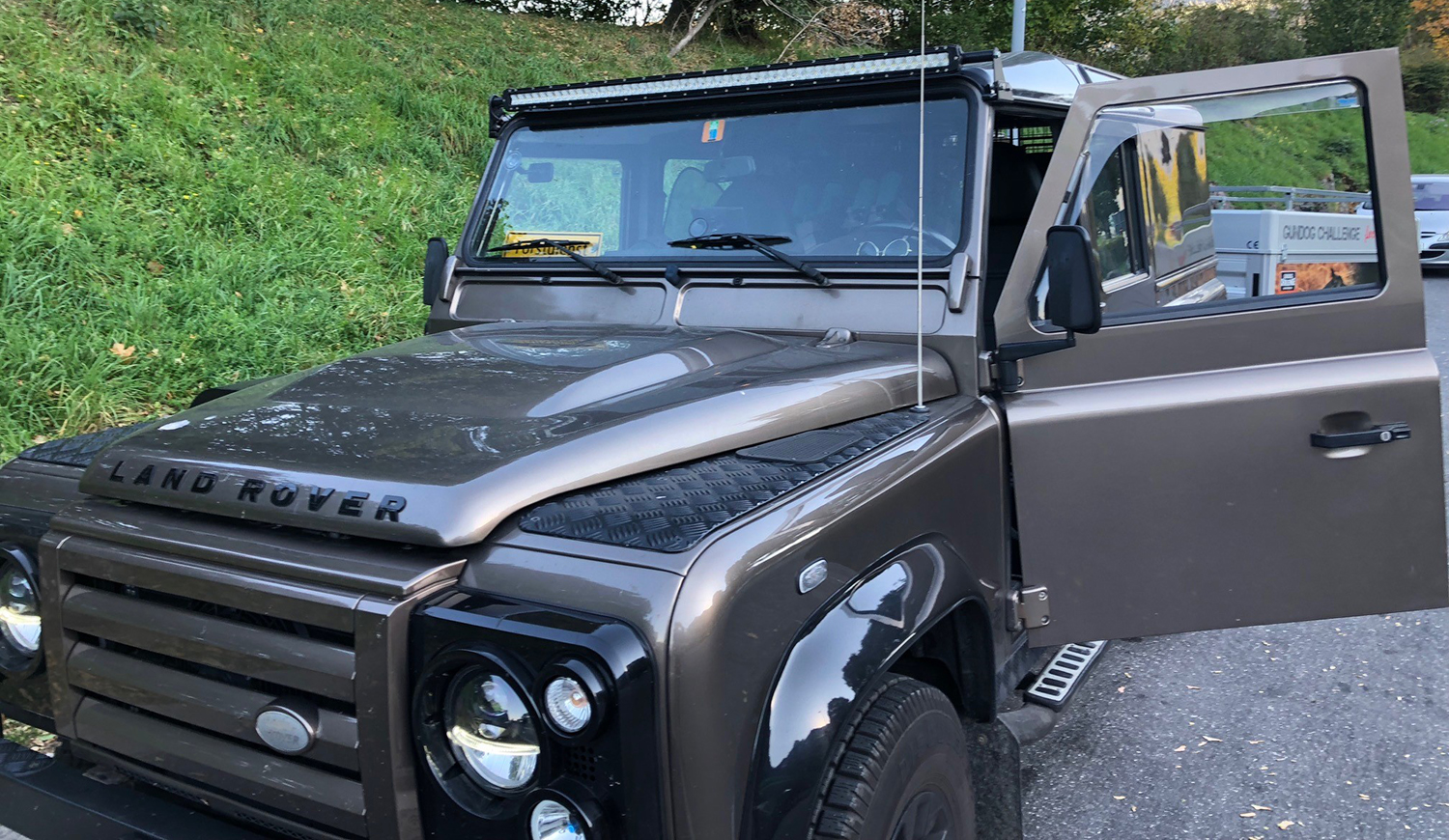 We are proud to have truly enhanced the comfort of Steve's Land Rover Defender. To receive such positive feedback about his new Defender seats is amazing!