Jaguar tuning and Jaguar styling packages for all Jaguars from Viezu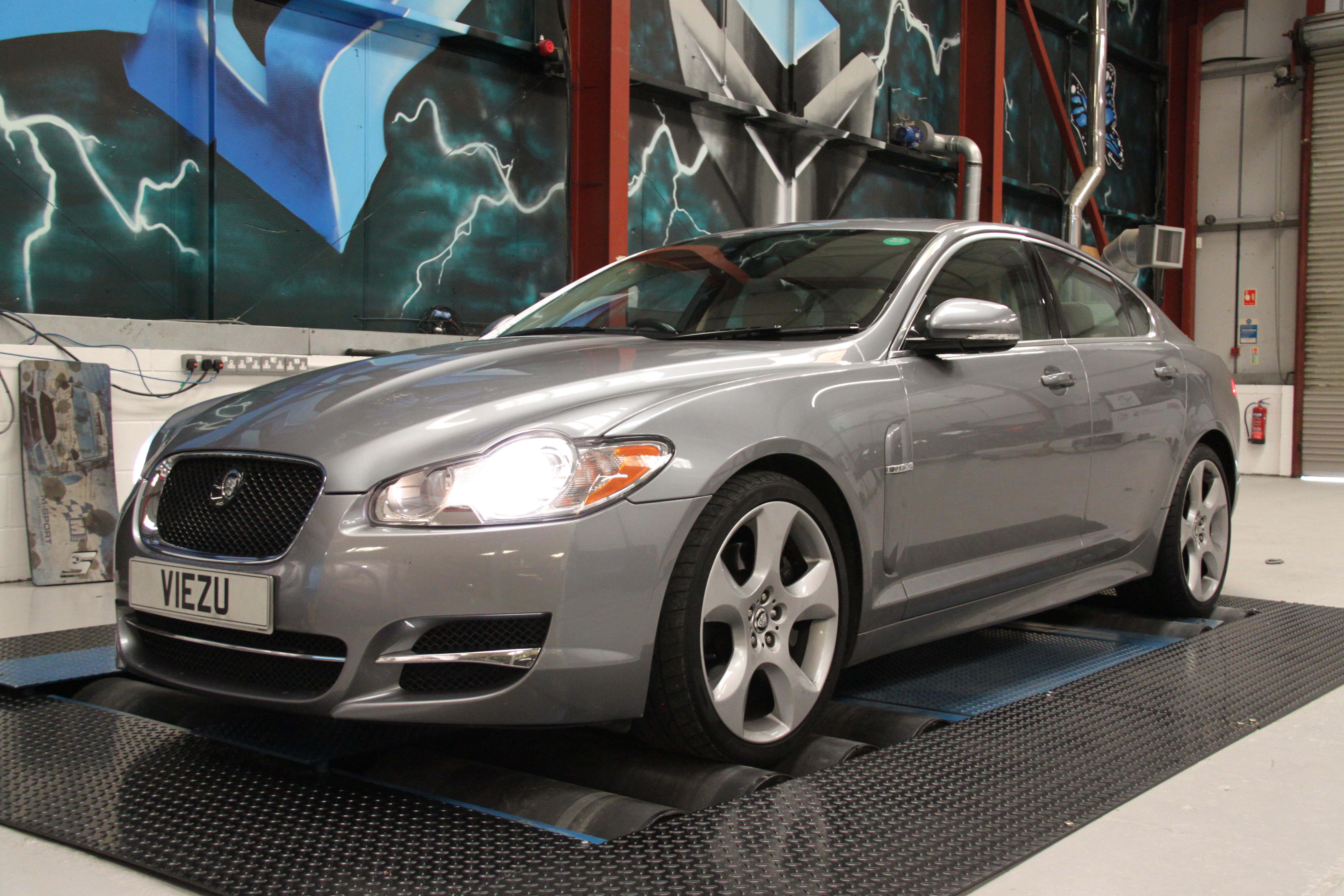 Jaguar tuning and Jaguar styling packages for all Jaguars, Viezu Technologies is pleased to announce a new range of tuning and styling packages for many Jaguar vehicles, which can be bought online at the Viezu Store.
The diesel Jaguar XE has two new levels of performance tuning package. Level one is an ECU remapping programme to improve the performance and fuel efficiency of your diesel Jaguar XE, while level two incorporates Jaguar XE ECU remapping upgrades to improve bhp and torque, as well as a performance air filter for even more performance improvement.
The diesel Jaguar XF also has two new levels of performance tuning. Regardless of whether your diesel Jaguar XF is the standard 500nm variant or the 600nm diesel S model, the level one ECU remapping programme can offer performance or economy remaps, which will dramatically boost performance or fuel efficiency. Level two provides a full custom Jaguar XF ECU remap coupled with high performance air filters which allow for much greater airflow and boost performance even further.
The petrol Jaguar XE has two levels of performance tuning, with a petrol Jaguar XE ECU remap making up level one, and the addition of performance air filters making up level two, increasing performance in both bhp and torque while improving all round driveability.
The non-supercharged petrol Jaguar XF has only one level of performance tuning, which will significantly boost bhp and torque figures while improving the overall comfort of the ride. Supercharged petrol Jaguar XFs, including the Jaguar XFR, Jaguar XFRS and Jaguar XFSV8 benefit from three levels of tuning and styling package available now from Viezu Technologies online store. Level one will transform your 4.2 or 5.0 supercharged model into a speedy sports saloon. Level two combines level one's performance ECU remap with a Jaguar supercharger pulley upgrade, while level three adds a smaller supercharger pulley upgrade bringing the torque delivery into the lower RPM range, and adds a pair of exhaust silencers giving your Jaguar XFR an even deeper sound and distinct road presence.
For more information about Viezu Technologies new range of performance tuning packages for your Jaguar XE, Jaguar XF, Jaguar XFR, Jaguar XFRS and Jaguar XFSV8 please visit https://www.viezu-store.co.uk, email us at info@viezu.com or call us on +44 (0)1789 774444 and one of our team will be happy to advise you.