Ford Focus ST Tuning and ECU Remapping
The Ford Focus ST Turbo is a highly desirable car to tune, of all the Fords on the Market today its probably the most widely tuned Ford there is. For this reason we were very pleased to get the chance to spend some dyno time with one this week, as we are always looking to improve and perfect the Ford Focus ST tuning for our dealers around the world.
We have already studied the Focus ST tuning in great detail but there is nothing better than some close up one on one dyno time with a car to get to really understand it Viezu has now developed a whole suit of tuning files and services for the Ford Focus ST Turbo,  meaning where ever you are in the world we can offer you the ultimate Ford Focus ST Tuning and ECU remapping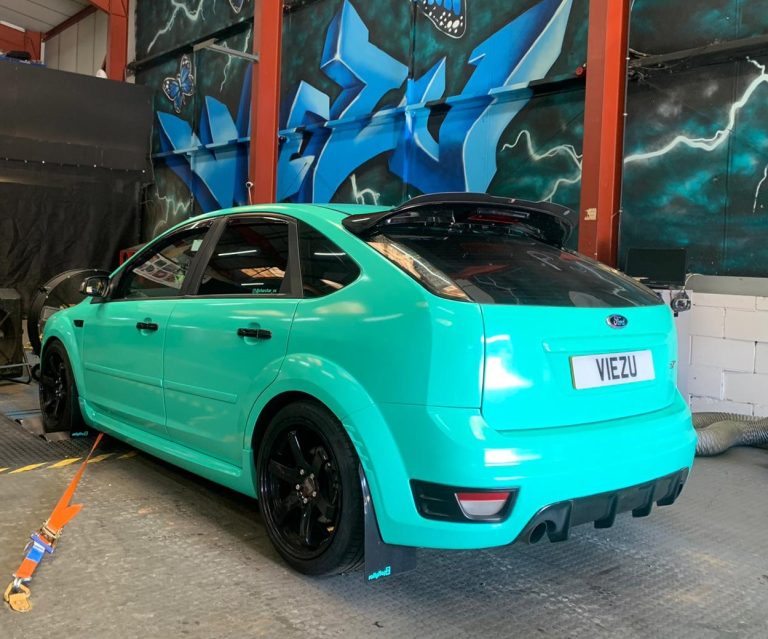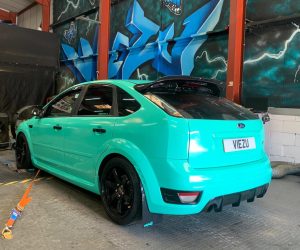 Viezu Tuning can give very significant additional power and torque, completely transforming the Ford Focus ST tuning, adding up to a massive 52bhp  without other modifications. With other modifications, well, it can only go up   Viezu can tune almost the whole range of Ford vehicles, supplying both ECU remapping, engine tuning and Ford performance parts. The Ford Focus ST tuning is very responsive, as is the  turbo diesel Ford Focus range of vehicles, completely transforming the Focus power delivery and throttle response
Ford Tuning is available for virtually all Ford Vehicles, including the Ford Fiesta, Focus, and as well as the Ford 4×4 and commercial vehicles including both petrol and diesel vehicles.  Diesel Tuning is particularly effective for carbon reduction tuning and improved fuel efficiency tuning, offering 15% fuel savings.
Ford Focus St Tuning and all Ford tuning and Ford ECU remapping can be carried out at Viezu's UK and worldwide dealer network    For anticipated performance results and complete vehicles listings, please see:  https://viezu.com/performance