Just say no to cheap car tuning tools!
Clone tuning tools are so very dangerous when it comes to tuning or remapping your vehicle. A clone or fake tool does not have the support, back up and security that a genuine tuning tool does.
Would you want to have fake banknotes instead of real ones? No, of course not. Or would you use fake toothpaste? No, of course, you wouldn't. and Lastly, would you hire a fake builder to build an extension on your home? NO! This would be crazy!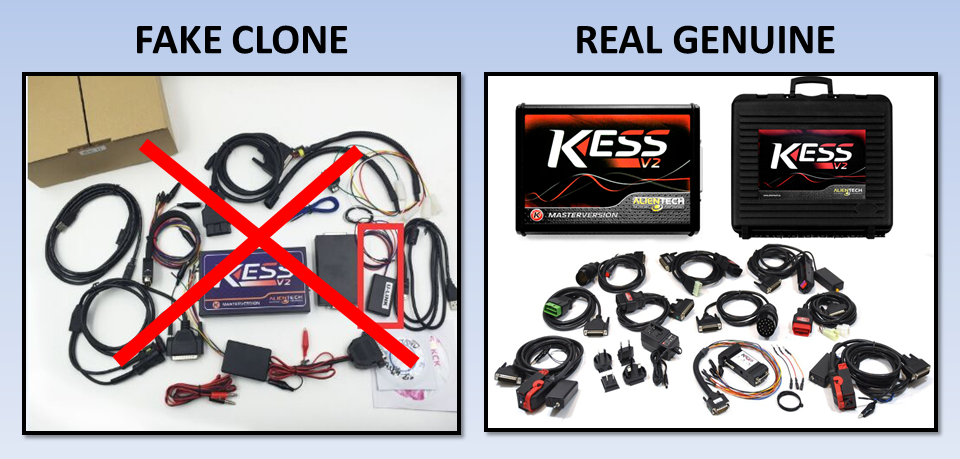 So why would you have a fake tuner mess with your car's software with a fake cloned tuning tool with no support, no backup, no insurance, no warranties, and no answers to your phone calls when your car has stopped working and it's broken down at the side of the road.
It doesn't matter how much your car cost you. It's a big part of your life and costs a large amount of money. Would you risk that investment and that vital transport and independency link to the outside world by letting a "cowboy" tuner with fake knock off tools mess with your car?
Fake tuning tools are copies, they are clones, they are not authentic. Whenever people try to copy extremely complex software there are always problems and issues, not only are the fake tools made from very old outdated versions of the genuine tools but… they are also unstable and badly made.
Imagine buying a new iPhone 7 and finding out its a Nokia 3210 inside and the battery is as stable as galaxy note 7. You would go crazy and demand a refund and make sure that nobody you know ever buys that fake product from the same place you did.
Now imagine what happens when a clone tool is plugged into your car. An unstable piece of copied and hacked together software is being allowed to interfere with your standard factory software.
All it takes is one byte of data out of millions to be in the wrong place and the car will cut out on you when pulling out of a junction or the throttle stays stuck open or even worse the car never starts again and requires a brand-new ECU (Engine Control Unit) to be fitted as great expense, many are upwards of £1000 from the main dealer plus fitting and labour etc.
The advantage of genuine tuning and ecu remapping tools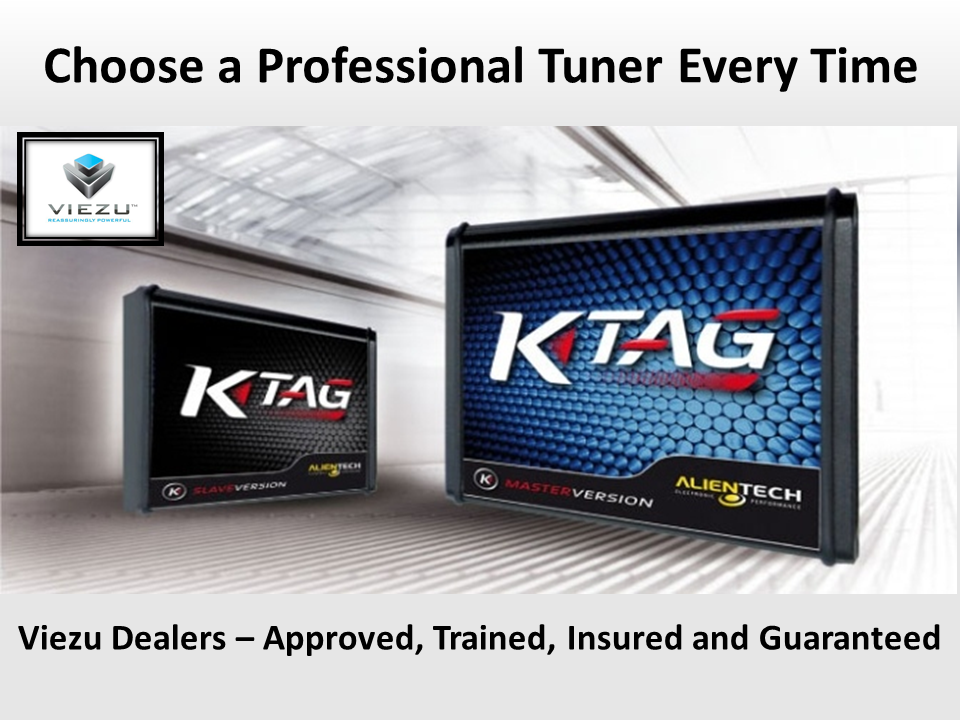 So how can you protect yourself from this? Ask questions!!! Who is the person offering the service on your car? Do they have a landline number?  Is there business a registered UK business or is it just a bloke on Facebook. Ask to see the equipment they are using, if it looks cheap then it's probably fake!
Only Viezu Approved dealers are fully trained in how to tune your car and have a full technical support system in place behind then with £5million insurance backing on the software installed to your car. Viezu is the ONLY UK tuning company with ISO:2008 9001 compliance certifications and is now in its sixth year of this audited certification.
This means that as a Viezu Approved Dealer, they are fully supported by not just the Viezu Technical Support Team, insurance backing, IMI certified training (Institute of Motor Industry) and full Alientech manufacturer approval and technical support.
This means that you can rest assured that when your car is being worked on by a Viezu Approved Dealer you are instantly backed up by a huge support infrastructure of industry-leading experts supported by a huge dealer network and quality assurances, software insurances and motor industry certified training.
To make an enquiry about Tuning and Remapping your vehicle, please complete the form below and one of our trained engineers will supply you with a quote