BMW M5 & M6 PERFORMANCE UPGRADE PACKAGES
VIEZU has a great deal of experience with the BMW marque. With this over the last decade, VIEZU has created several performance packages that don't interfere with the vehicle's superior styling. We enhance style points through performance exhaust systems, exhaust tips and engine remapping for improved BHP and Torque.
BMW MODEL YEARS 2005 -2010
The BMW S85 V10 5.0l powerplant from the BMW E60 and BMW E61 M5 and the BMW M6 E63 and BMW M6 E64, BMW M6 – BMW Model years 2005 -2010. is the last of the 8500 rpm -redline, large displacement normally aspirated engines made by BMW Motorsport – a piece of history no less. Both V10 BMW models significantly benefit from VIEZU upgraded performance exhaust systems, allowing for a smoother expulsion of exhaust gases.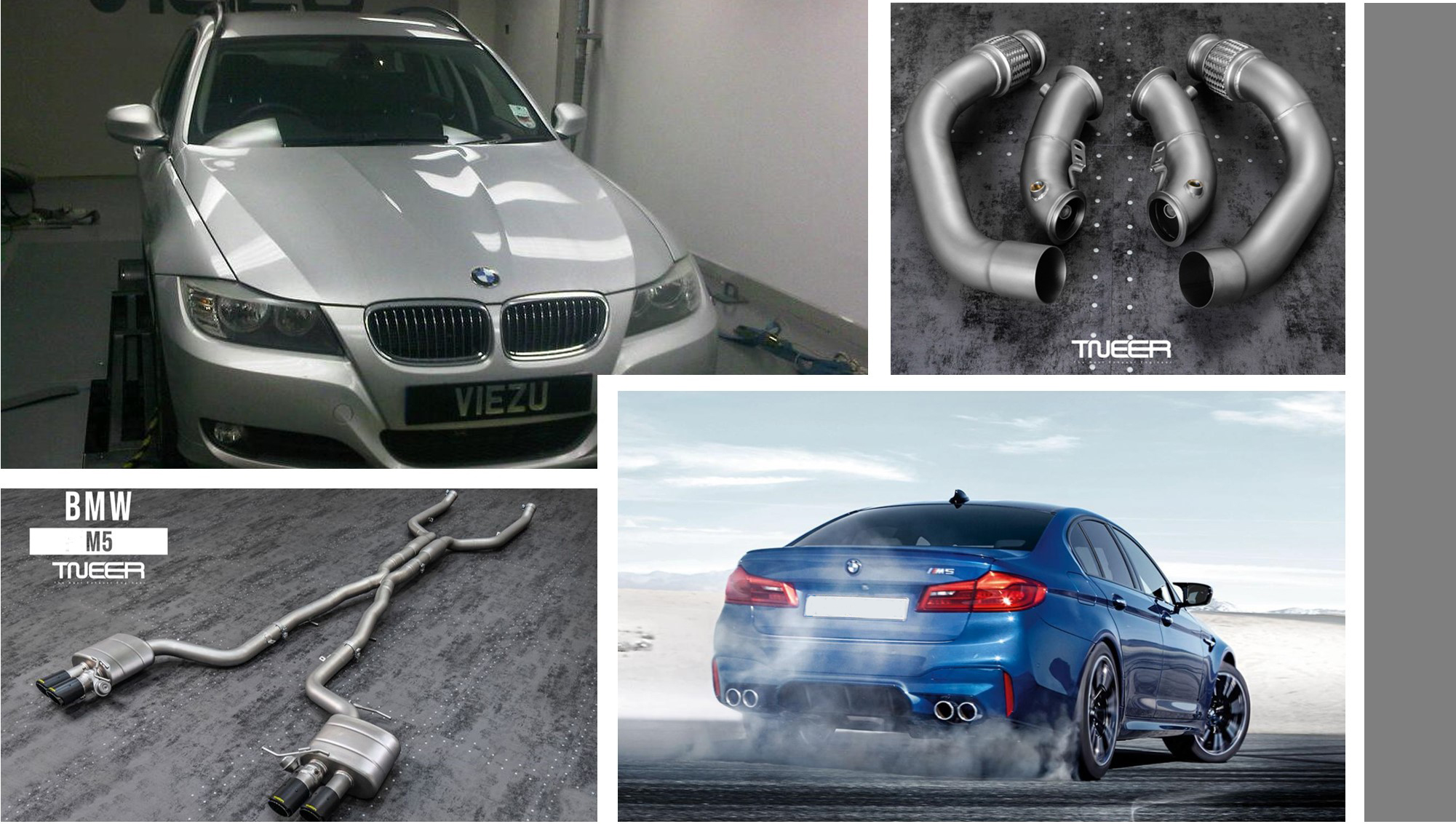 BMW MODEL YEARS 2011 -to date
BMW F Series BMW Model years 2011 – 2016, BMW M5 and M6, BMW F10 M5, BMW F12 M6
BMW F90 BMW Model years 2017 – to date, BMW M5 and M6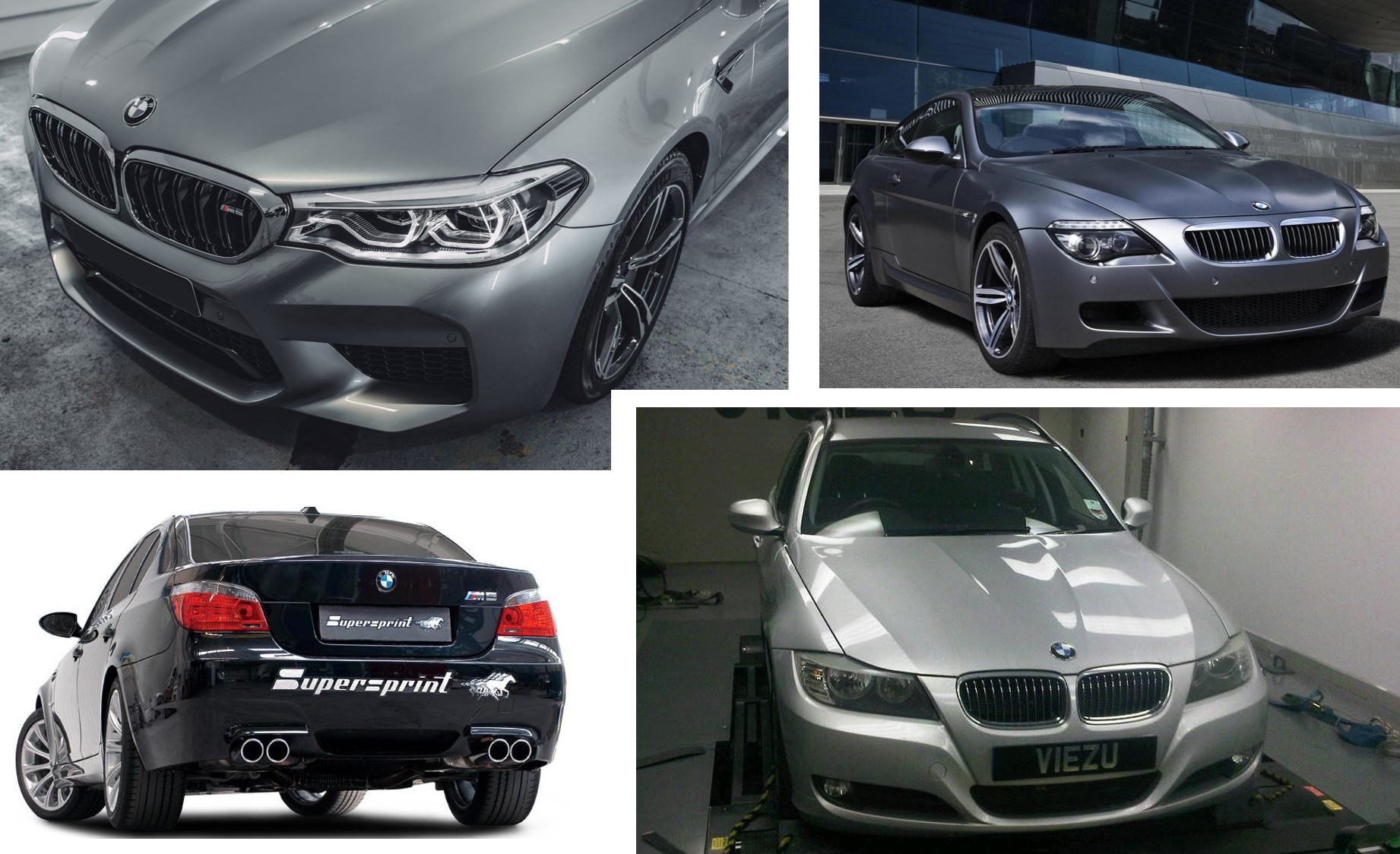 MORE POWER | FEWER LIMITS
The BMW M5 and BMW M6 V10s, regardless of the model year, benefit hugely from a tailor-made more free-flowing performance exhaust upgrades fitted at VIEZU HQ in Warwickshire, UK, especially in the more restrictive initial section.
In particular, the stock headers/primary catalytic converters are commonly upgraded to a wider diameter piping, benefiting from a more favourable alignment of exhaust pulses and less restrictive escape for exhaust gases from the engine.
The Supersprint design-patented long-tube headers, with outstanding layout and technical features, from the large diameter, individual primary tube runners, down to the F1 collectors. Eliminate restrictions made by the stock headers primaries with high cell-density, primary catalytic converters.
TNEER – THE POWER TO CHOOSE WITH APP-CONTROLLED VALVETRONIC EXHAUST
TNEER – The Next Exhaust EngineeR. The very best in app-controlled valvetronic exhaust systems. Enhance your BMW's performance, and style with this high-quality stainless steel corrosion-resistant, and complete the look with epic heat-resistant carbon fibre tips!
App-controlled sound levels – Create a deep sporty tone, or go full stealth, and turn the volume down to keep the neighbours happy on command using revolutionary Bluetooth Valvetronic control from your mobile phone.
YOUR BMW – YOUR PERFORMANCE – YOUR AMAZING SOUND
Combine the initial section upgrades, with the full Supersprint performance exhaust system for a manufacturer guaranteed gain of 60+ BHP over the BMW OEM system. You can also get even more by adding a BMW Performance Tune.
Moving further downstream of the headers, our system uses a set of Motorsport 100 CPSI high-flow cats, and a 70mm Oversize diameter X-pipe section, giving both incredible performances, and an incredible sound transformation.
No other cat-back exhaust in the market, regardless of the design, pipe size, or other features, guarantees the same, amazing sound.
The Supersprint rear mufflers, built with straight-through inner perforated cores, no baffles, no reflective chambers, complement the system no-end. Available in two distinct versions: the Sport/Touring and the Race F1, for a fully customized sound.
LEGENDARY BMW PERFORMANCE | SOUND | DURABILITY
Offering a variety of combinations for your BMW's performance exhaust to help you increase your BMW's residual value, and as BMW performance tuning specialists, VIEZU offer more for your money. Not only safe and reliable performance, but maximum gains both in peak BHP and Torque, Incredible Exhaust Notes, and Legendary Durability. You can get all this for your BMW, and more by contacting us at info@viezu.com or calling us on +44 (0) 1789 774444.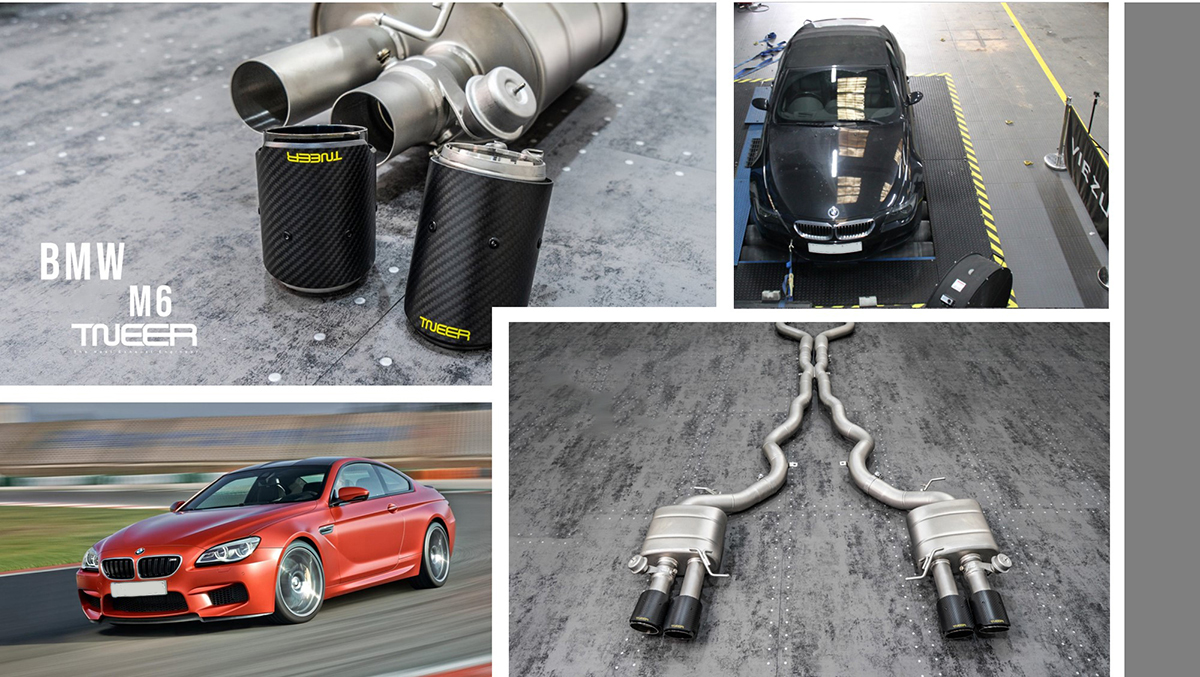 To make an enquiry about BMW M5 & BMW M6 Tuning and Remapping, please complete the form below and one of our trained engineers will supply you with a quote