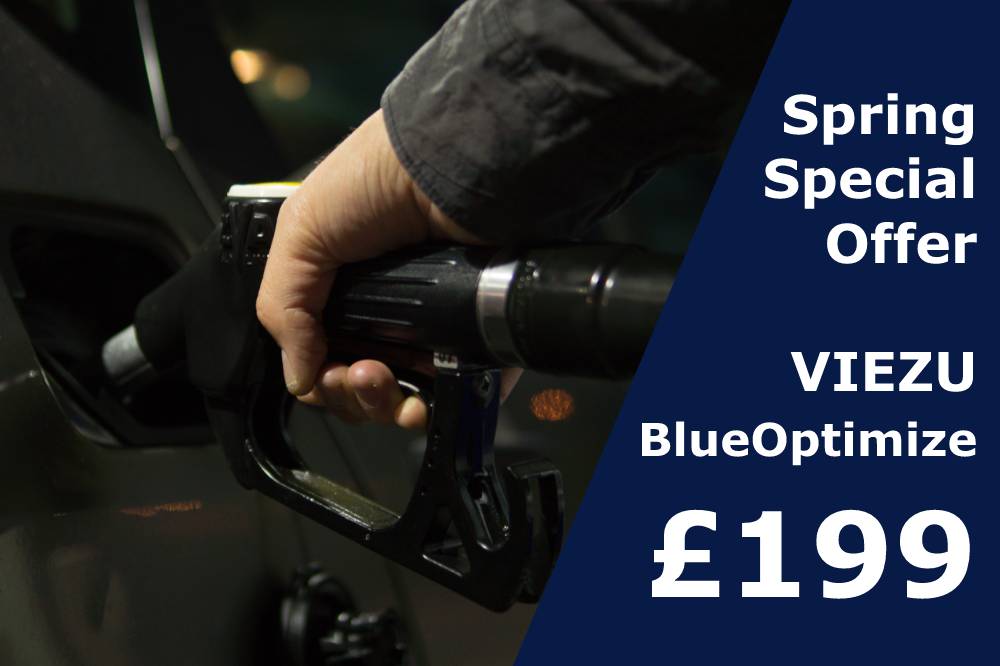 Beat the Fuel Prices – Spring Special offer
With diesel fuel prices increasing to seemingly limitless heights. Many drivers will feel there are no options but to try to use their vehicles less. But that of course is simply not an option for many people and company fleet owners. Who have no choice, as driving their vehicle is essential for them.
The VIEZU fuel economy tuning may just be the answer. In 2011 VIEZU developed BlueOptimize fuel economy tuning to improve diesel mileage. Hence, making driving more affordable in the face of rising fuel prices. Since then, over 120,000 vehicles and been upgraded with the revolutionary Fuel economy remap software. Including vehicles for some of the largest fleets on the roads across Europe, such as; British Telecom, and British Gas.
VIEZU's BlueOptomize software has also gone on to win multiple awards, including the Lloyds Bank People and the environment award. As well as the much-converted Queens Award for Enterprise.
Fuel Economy Tuning – Spring Special offer £199
To assist with some of the pressure of the ever-rising fuel prices. VIEZU is running a special offer of just £199 to set up and install its BlueOptimize Software on your diesel vehicle.
This offer is open to all vehicles up to 3.0lt engine size, and able to be tuned directly through the OBD port of the vehicle. 
Tuning is available through 120 Approved UK installation sites and many more around the world.
Money-Back Guarantee
We are so confident you will see an improvement in mileage The service comes with a 30-day trial and money-back guarantee. If you are not delighted for any reason at all, we can return your vehicle to stock software and offer a full refund.
You can see more on the VIEZU BlueOptimize fuel economy tuning service here: Fuel Economy Tuning
So what have you got to lose, save fuel and money now? For more smiles per miles.
Mail Info@VIEZU.com to find your nearest approved VIEZU installation site