Alientech USA Tuning tools and Software sales
Alientech USA Tuning tools and Software sales from VIEZU the world's largest approved Alientech sales center
Why is VIEZU the right place to choose for your Alientech USA Tuning tools and Software sales?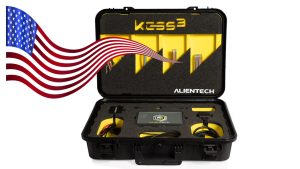 Here are just a few reasons…….
VIEZU hold pretty much the full range of Alientech tuning tools in stock, including the new Alientech Kess3 tuning tool.
Sales from the UK are tax free, so no UK tax is added to the sale price. And the saving are not just on the initial Kess3 purchase price, but ongoing subscriptions and software every year. All of which are tax free to USA based customers.
Low import cost, because any sale for the Kess 3 is based only on the Kess3 hardware unit. The sale carries very very low import tax. As a large part of any sale tends to be the software protocols. Which are not subject to import tax. The UK is an incredibly low cost, low tax place to purchase your Alientech tools and software from
Fast international shipping. In most cases DHL and Fed-EX will ship from the Uk in just 48hrs
The $USD has a very strong exchange rate with the £uk. Making purchase prices lower than they have ever been before.
Free training, free set up, free support – VIEZU offer support for life with all purchases made. All of which is online for you 7 days a week.
Both Kess3 Master and Kess3 Slave tuning and remapping tools are available. And Salve tools can be linked to any Alientech Master tool too. So VIEZU can help you grow your own dealer network at lower costs, and tax free.
Ready to use tuning files. The VIEZU tuning file service is open 7 days a week from 7am. Offering live technical support and ready to use tuning files from just $60usd. Including function deactivation files, and performance tuning, for cars, trucks and heavy commercial vehicles.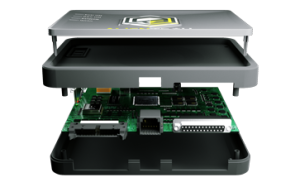 Savings on Alientech tuning and remapping tools
The above factors can add up to saving for US based customers of over 20% off the RRP.
You can learn more about the Alientech Kess 3 tuning tool. As well as training videos here: https://viezu.com/alientech-kess3/
And you can see the full range to tools, and protocols in the VIEZU shop here:  https://viezu.com/shop/category/professional-tuning-tools-hardware-software/alientech/kess3/
If you would like a quote for any of the Alientech range of tuning tools. Or any other tuning tool, software and accessories. Such as, EVC Winols, Autotuner and other main stream tuning platforms. Drop a mail to the service and support team at info@VIEZU.com
We are ready to help.