KESS3 is OUT NOW!
Alientech recently introduced KESS3 to the market. The tools KESSv2 and K-tag have been replaced by Alientech's KESS3. Therefore it eliminates the need for two separate tools in order to use multiple read methods with the KESS3. You can get the KESS3 today!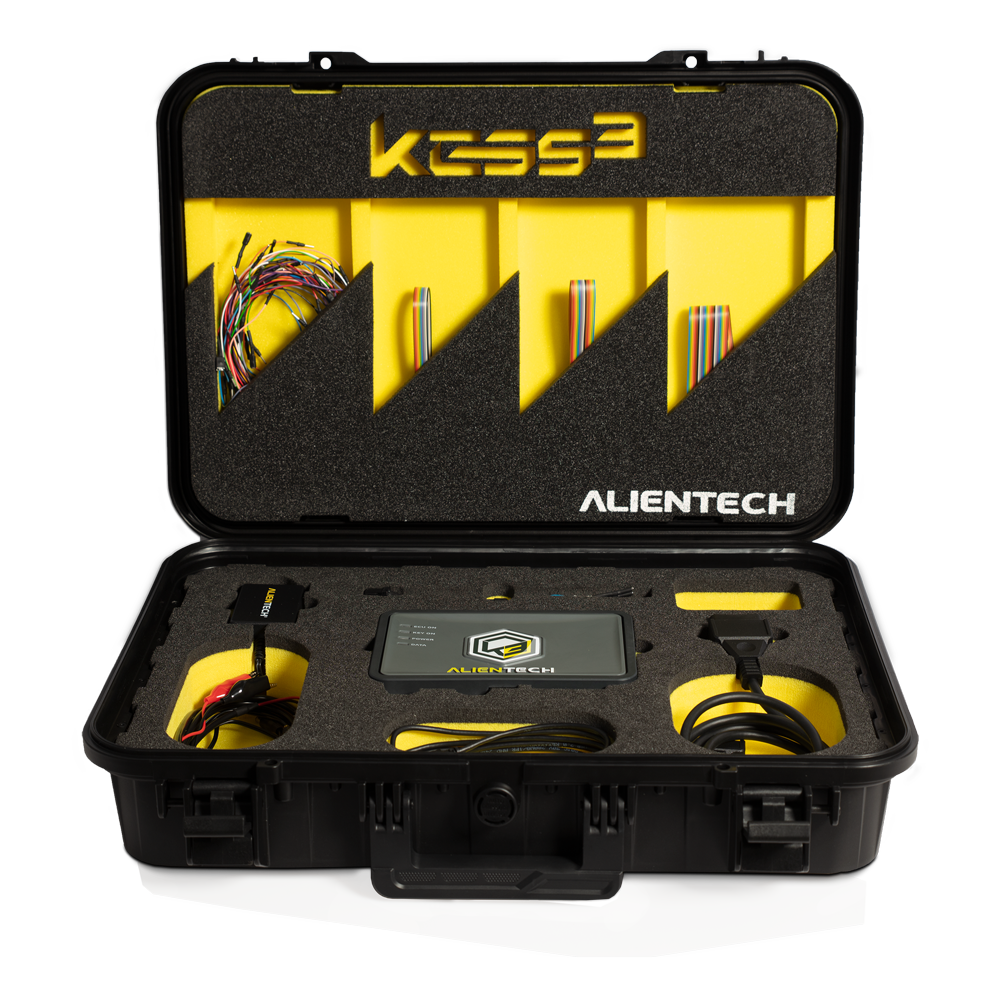 Trade in your Old Alientech tools and make massive savings
Here's what you need to know about Alientech tools and protocols!
Current Alientech customers can get discounts up to 95% by trading in their old KESSv2 and/or K-TAG.
Once we know what subscriptions you already have and what subscriptions you want, we'll be able to see your exact discount. During the launch period, the discounts will be the highest, so take advantage of them!
Features of KESS3
Alientech did an awesome job with KESS3! It's an awesome tool with great new features! Let's have a look at them:
OBD & BOOT/BENCH all in one tool
ECU cloning option
Bluetooth features
GPS features
Brand new Alientechsuite Software
Customisable Interface
New Subscription and Protocol packs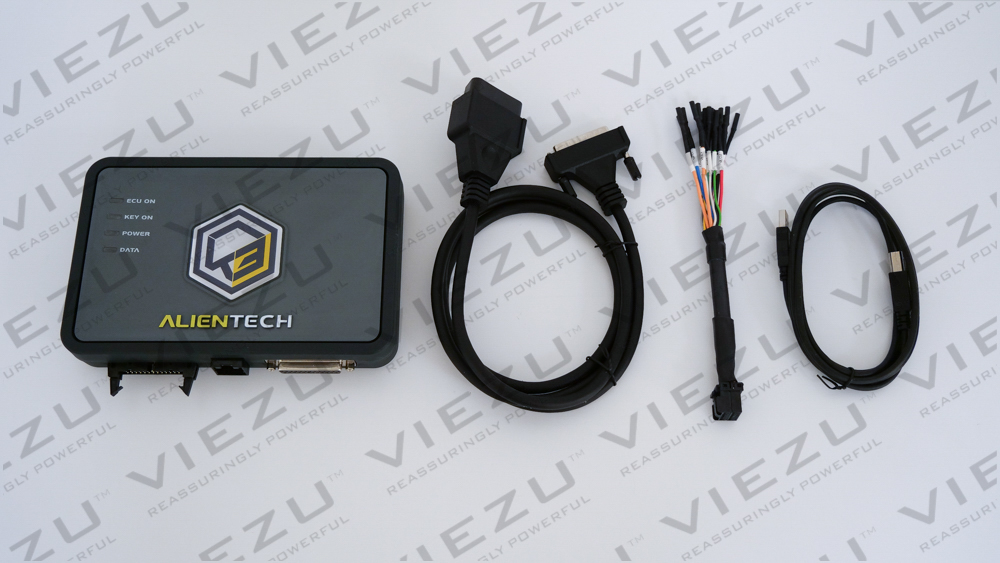 The subscription structure for Alientech has been revamped to make the structure more simple and meet customer needs better. Because of this, they decided to separate the subscriptions, so customers can now choose one particular vehicle category, but still combine them if they want.
If you ever had the car – bike protocol, now you have to get the Car – LCV protocol. Hence you still need to get the bike – ATV & UTV protocol. Therefore be aware! If you're not sure which subscription to choose, email us and we'll help!
These are the new protocols:
Car – LCV
Bike – ATV & UTV
Agriculture – Trucks & Bus
Marine & PWC
There are two communication options for each of the above protocols – Master and Slave (OBD and Bench/BOOT).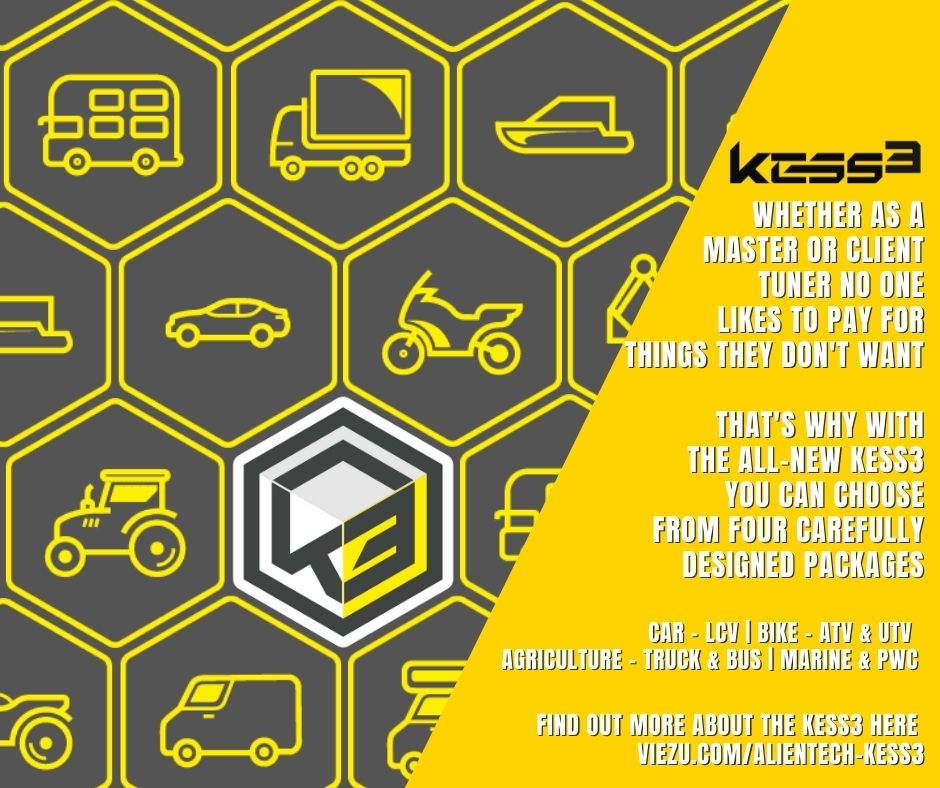 If you want to order, let us know your desired subscriptions, and we'll check your discount and get it ready! Further more the KESSv2 or K-tag hardware doesn't have to be returned if you use the trade-in promotion. In addition, the software on your current tools will expire after 90 days! So you can continue to use your existing tools whilst you get used to your new KESS3 tool.
If you have any questions related to KESS3, contact us, and we will be delighted to help or guide you through the process. The KESS3 is available right now!
Worldwide tax free sales and shipping. You can see the full range of Alientech KESS3 protocols in the VIEZU shop here: Alientech KESS3