VW Scirocco 2.0 TSI IPE Exhaust System  
The Volkswagen Scirocco 2.0 Tsi is a fantastic car with a sturdy platform and a quick to respond engine. The one thing lacking with this hot-hatch is the road presence that a full IPE exhaust system offers. With the crisper and throatier sound to the exhaust note, you can hear the great rasps and burbles of the 2.0 Tsi engine.
But this system offers much more than just an extremely high grade T304 stainless steel upgrade to the quiet inefficient stock system – this system offers the driver the ability to control the exhaust sound through the custom Valvetronic application.
The Valvetronic system allows you the ability to alter the sound of the exhaust note via remote control. Sometimes you want to just have that nice improved deeper exhaust note as you cruise from A to B without drawing too much attention or fuss, then there are the times where you want to make your presence known, you want to feel the raw growl of the engine and you want people to look up and admire your car.
The Valvetronic system comes with three modes: ON / OFF / AUTO enabling the driver to have full control over the sound of the exhaust whenever they want, or just simply sit back and leave it in AUTO mode and let the exhaust change tone and volume on its own as you power through the RPM band. The choice is yours!
VW SCIROCCO 2.0 TSI IPE EXHAUST SYSTEM
Full exhaust system with Valvetronic muffler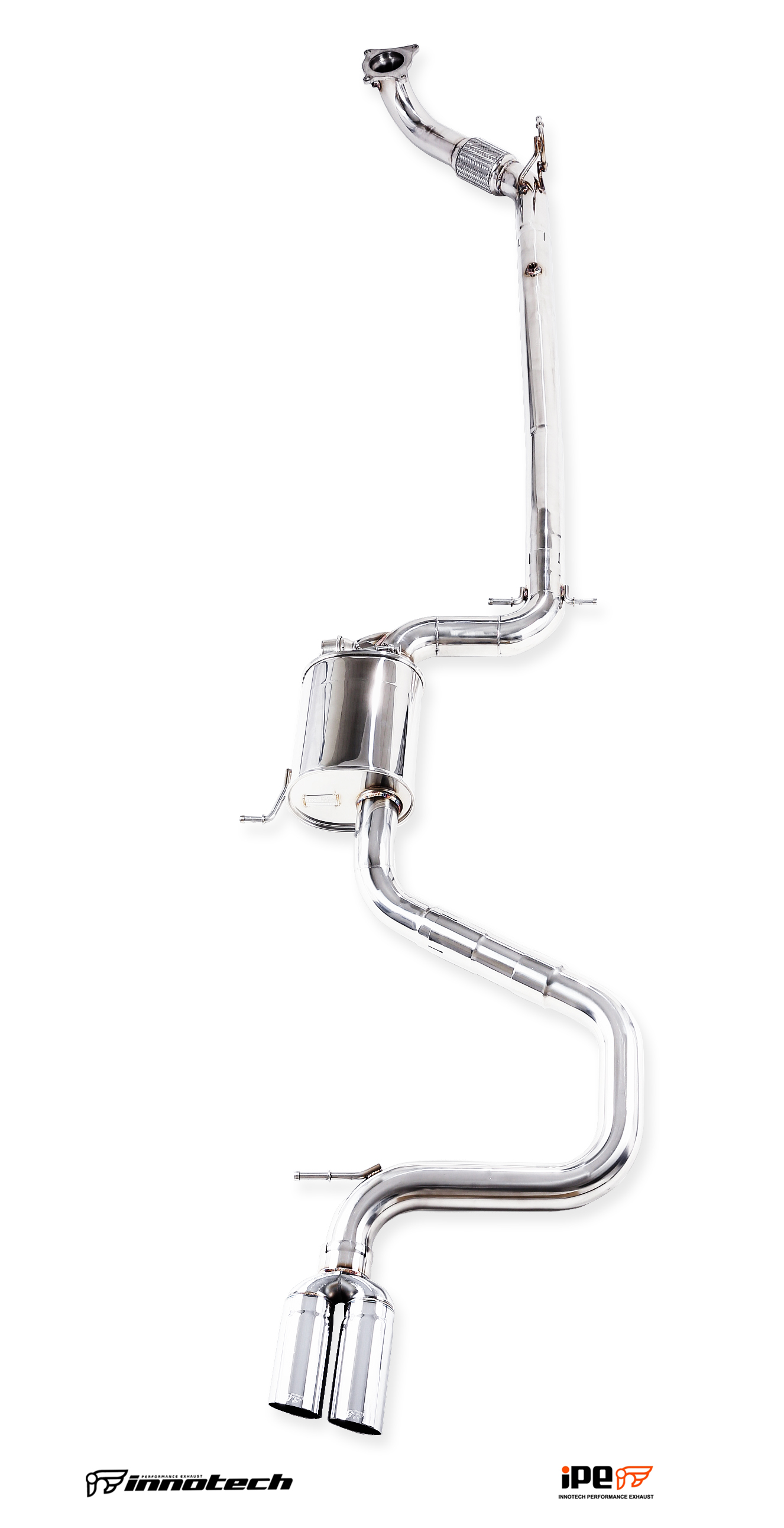 VW Scirocco 2.0 TSI IPE Exhaust System Video
VW Scirocco 2.0 TSI IPE Exhaust System Prices 
| | | | |
| --- | --- | --- | --- |
| 2×83 mm (Round Split) | VW Scirocco 2.0 TSI IPE Exhaust System Full System incl. Down Pipe with Cat-Bypass, Front Pipe, Mid Pipe, Valvetronic Muffler, Remote Control Module & Tips | T304 Stainless Steel | £3,395.00 |
| 2×83 mm (Round Split) | VW Scirocco 2.0 TSI IPE Exhaust System  Valvetronic Muffler incl. Mid Pipe, Remote Control Module & Tips | T304 Stainless Steel | £2,195.00 |
 VW Scirocco 2.0 TSI IPE Exhaust System and VW Scirocco Tuning at Viezu
See our full range of Volkswagen Performance Parts
For best prices call: Viezu Performance Tuning +44 (0)1789 77 44 44 or complete the form below