VW Passat R36 IPE Exhaust  – Tuning & Remapping – Viezu
The R36 Passat is one of the best street sleepers around. People rarely expect this saloon car to be packing the 3.6 FSI engine under the bonnet and they are left in shock and awe when the R36 leaves them standing at the lights.
But as with so many powerful cars nowadays, there is not the sound you would expect coming from the exhaust note.
With an IPE Exhaust system, the sound quality and road presence gained from it are both infinitely improved.
A much louder, crisper and more aggressive sound can be heard roaring through the full exhaust system adding the sound to the look and feel of this street sleeper that it fully deserves.
Combine this fantastic high quality and high-grade stainless steel (T304) exhaust system with the Valvetronic mufflers for complete custom control of the sound output and you have a truly unique car with a fantastic sound to accompany the great engine.
VW Passat R36 IPE Exhaust
The Valvetronic muffler system comes with a remote control fob and three distinct settings you can adjust at the push of the button. You can go for the complete AUTO mode and allow the exhaust note to change on its own as the RPM picks up going from deeper and more pronounced to louder and distinctly throaty all on its own.
The ON and OFF options are fairly straight forward and allow you to switch between the two modes on the Valvetronic from the deeper and more pronounced option to the full-blown loud and throaty option.
VW Passat R36 IPE Exhaust Images
Click to Zoom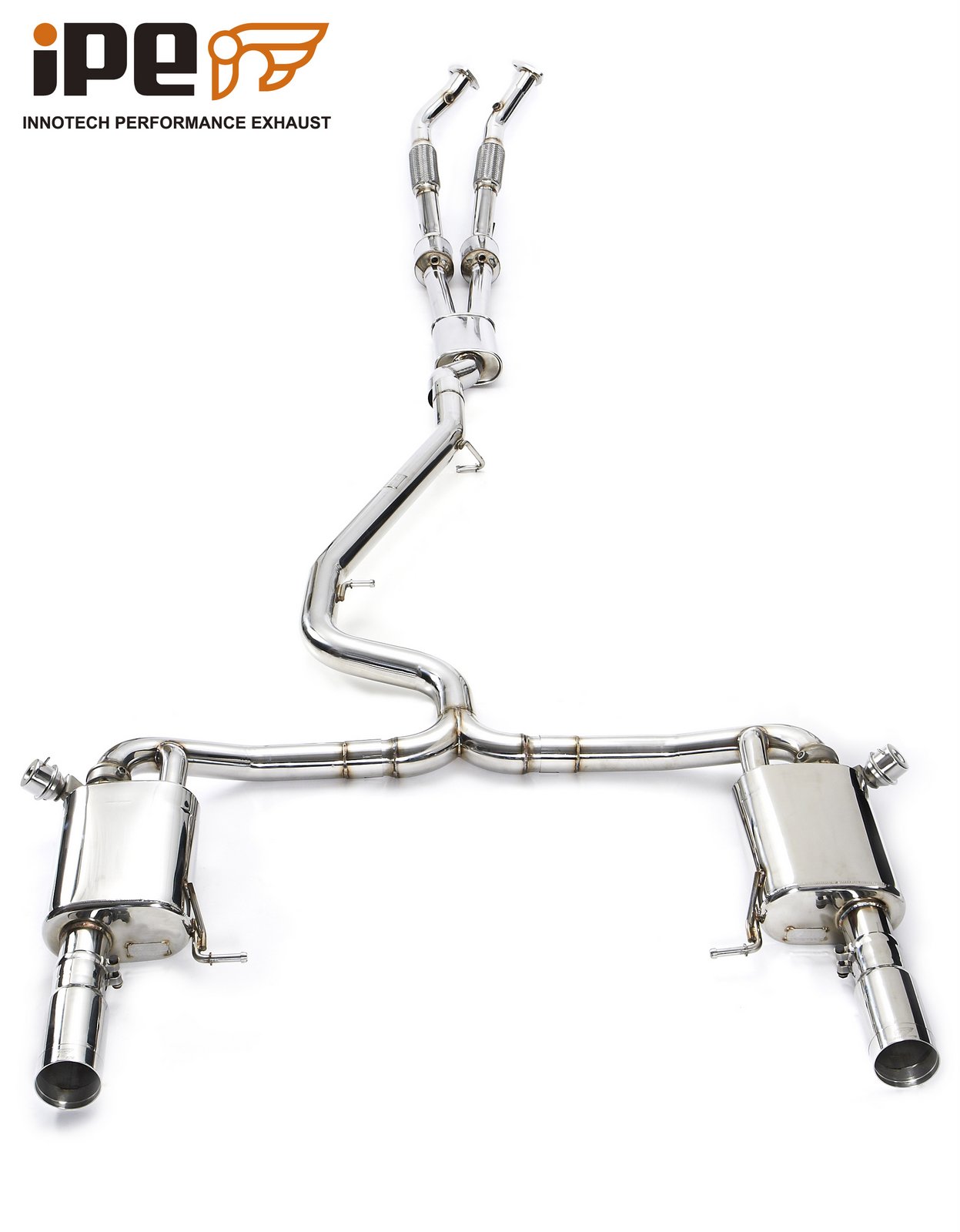 Close Up – Full System
VW Passat R36 IPE Exhaust Videos
VW Passat R36 IPE Exhaust Prices
| | | | |
| --- | --- | --- | --- |
| 2×100 mm (Round Split) | VW Passat R36 IPE Exhaust Full System incl. Cat-Bypass Pipe, Mid Pipe, Valvetronic Muffler, Remote Control Module & Tips | T304 Stainless Steel | £5,295.00 |
| 2×100 mm (Round Split) | VW Passat R36 IPE Exhaust Cat-Back System incl. Mid Pipe, Valvetronic Muffler, Remote Control Module & Tips | T304 Stainless Steel | £4,295.00 |
VW Passat R36 IPE Exhaust and VW Passat R36 Tuning and Remapping at Viezu