Golf MKV IPE Exhaust system: The VW Golf GTI mk V was start of the brand new 2.0 turbo engines for VW. This was a big car for VW as the previous iteration with the 1.8t had been an incredibly popular engine. As expected the new 2.0tfsi engine was fantastic, smooth, strong and responsive, but it sounds so soft and quiet compared to the older 1.8t. Refinements in technology and manufacturing had dulled the sound and sensation of the engine note.
IPE's Valvetronic T304 Stainless Steel exhaust system transforms the Mk V Golf into the race-car sounding thoroughbred that it should have sounded like from the factory.
The stock OEM exhaust is dull and boring leaving the sound of the great 2.0 turbo muffled, muted and severely subdued, which is not what any true petrol head wants.
The removal of many OEM restrictions in the stock exhaust system combined with this high quality fully stainless steel exhaust system, brings the car truly to life.
With the remote control for the Valvetronic system, the IPE exhaust offers a level of sophistication unparalleled by any other system available out there.
The remote control allows the use of three distinct settings:
CLOSED – this is a great mode for when you want to be a little more subtle and blend in a little more.
AUTO – for when you want to just kick back and relax, letting the Valvetronic system provide a deeper but refined sound in the low end of the RPM/throttle band, then listen as it opens up as the revs build to release the aggressive clear crisp throaty roar from this 2.0l turbo engine.
OPEN – Full blown, aggressive hot hatch fun. The system is open, the noise is crisp and pronounced and you really get to enjoy those wonderful exhaust notes produced from that great turbo engine.
Click to Zoom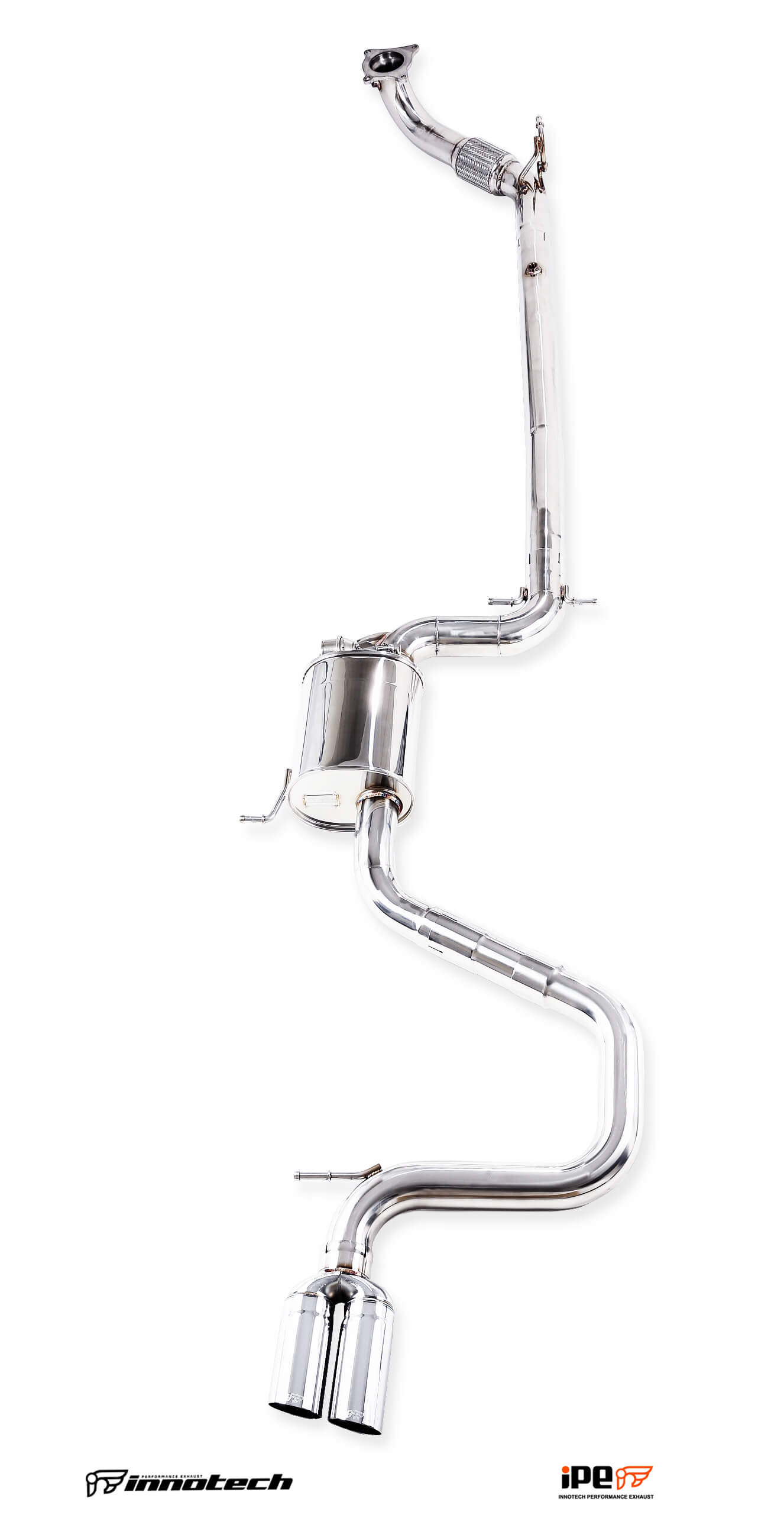 Prices
GTI

Golf MKV IPE Exhaust system

2×83 mm (Round Split)

Golf MKV IPE Exhaust system Full System incl. Down Pipe with Cat-Bypass, Front Pipe, Y Pipe, Valvetronic Muffler, Remote Control Module & Tips

T304 Stainless Steel

£3,295.00

2×83 mm (Round Split)

Golf MKV IPE Exhaust system Valvetronic Muffler incl. Y Pipe, Remote Control Module & Tips

T304 Stainless Steel

£2,095.00
Golf Exhaust system and Golf Tuning and remapping at Viezu