IPE BMW M235i F22 Exhaust Images
Click to Zoom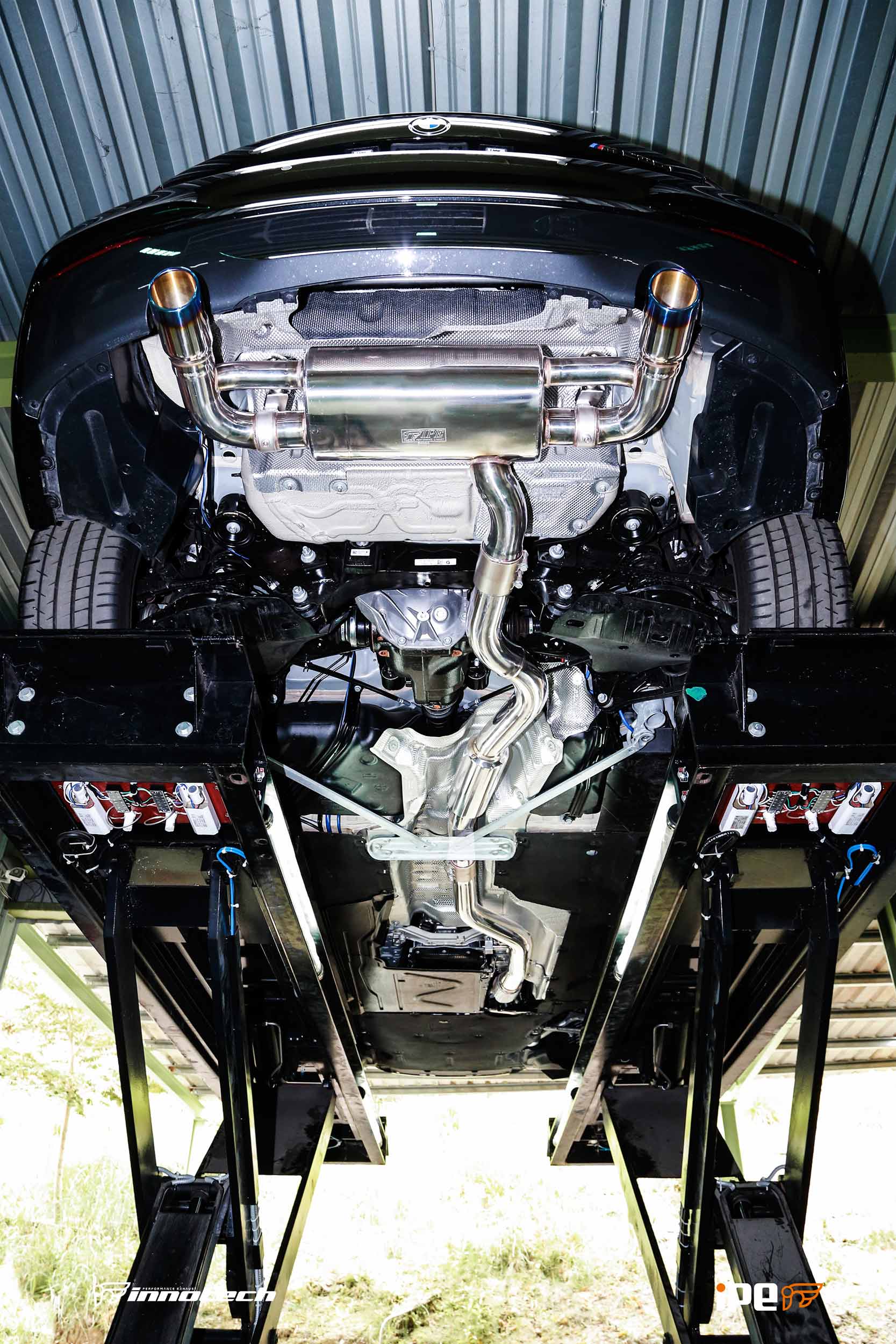 Close Up Full System
| | | | |
| --- | --- | --- | --- |
| | | | |
| Close Up Mufflers | Close Up Titanium Blue Tips | Catback Exhaust System | Full Exhaust System |
| | | | |
| Mufflers | Carbon Tips | Titanium Blue Tips | Chrome Silver Tips |
With an iPE Innotech IPE BMW M235i F22 Exhaust system, the BMW M235i redefines the sporty side of any driver behind the wheel. And the Valvetronic exhaust brings both power and dynamic valve control directly to the driver.
The system includes the capability to control the valves in three modes: on, off, and auto. In On mode, the valves are fully opened for maximum power and flow. In Off mode, the valves are closed and volume is reduced for a comfortable cruise. During auto mode, the system automatically adjusts the valve movements according to RPM and gas pedal signals for a dynamic driving experience.
The exhaust system is specifically made to fit the BMW M235i. The muffler internals consists of only the best materials to create a uniquely breathtaking sound.
Prices
| | | | |
| --- | --- | --- | --- |
| 2×83 mm (Round Split) | IPE M235i F22 Exhaust  Full System incl. Down Pipe with Cat-Bypass, Front Pipe, Mid Pipe, Valvetronic Muffler, Remote Control Module & Tips | T304 Stainless Steel | £4,595.00 |
| 2×83 mm (Round Split) | IPE M235i F22 Exhaust  Cat-Back System incl. Front Pipe, Mid Pipe, Valvetronic Muffler, Remote Control Module & Tips | T304 Stainless Steel | £3,695.00 |
BMW M235i Engine tuning and remapping also at Viezu BMW ECU Remapping 
See our full range of BMW Performance Parts
For best prices call: Viezu Performance Tuning +44 (0)1789 77 44 44 or complete the form below