Click to Zoom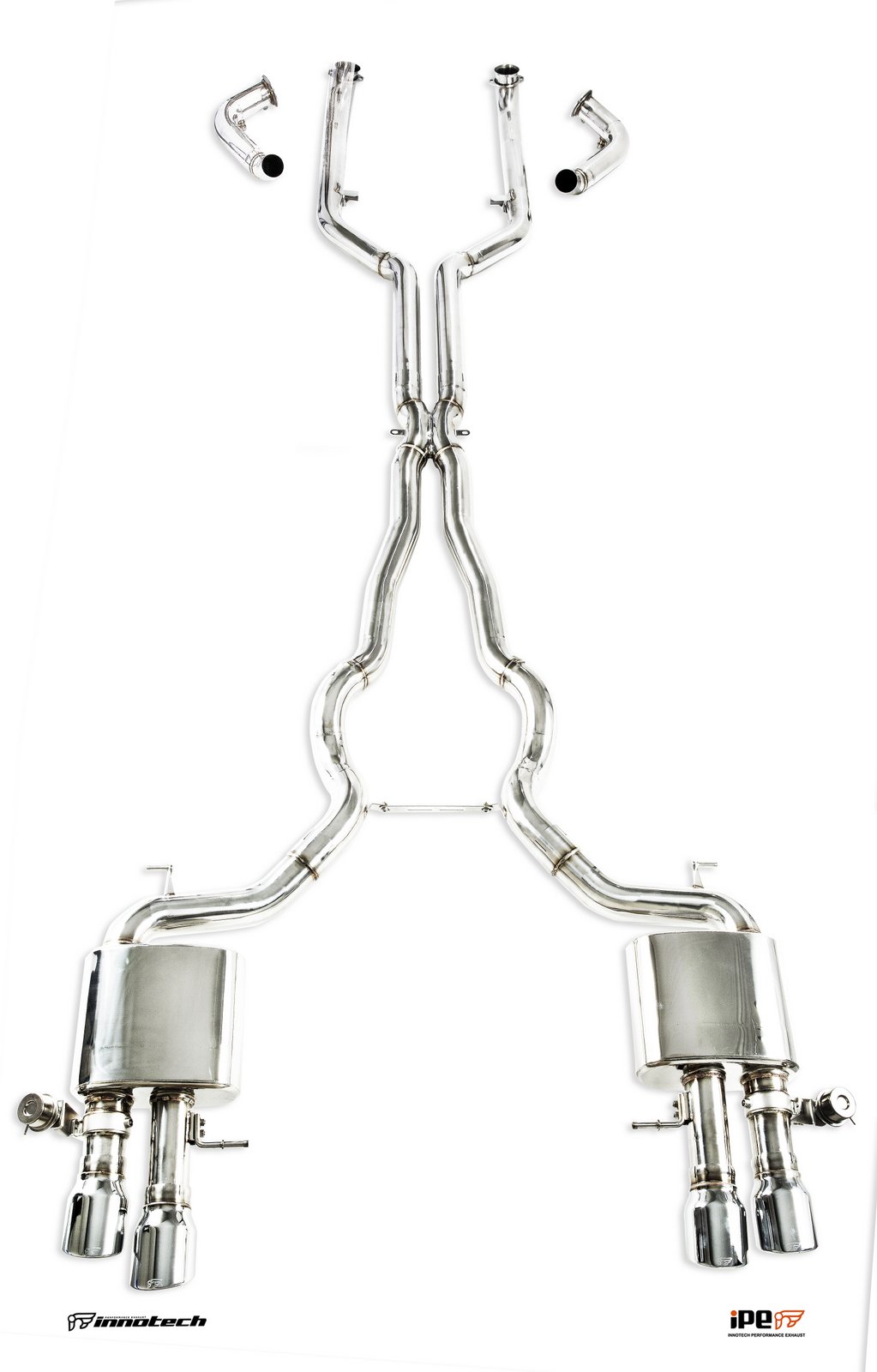 IPE BMW M6 Exhaust F06 
The iPE Innotech Performance Exhaust is a cat-back system that is tailor-made for perfectly fitting the BMW M6 F06. By overcoming the limitations imposed by the stock exhaust, IPE's unique design can significantly increase performance, sound and driving pleasure.
iPE iPE Innotech Performance Exhaust system produces a loud and aggressive sound at the push of a button as well as being able to cruise in comfort as the valvetronic exhaust delivers both power and valve control to the driver.
Three different modes of operation are available for the Valvetronic system:
Open: In open mode, the valves are fully opened to release maximum power and flow, creating an impressive sonic display.
Closed: the valves are closed for a more comfortable cruise, such as on a long trip.
Auto: enables the system to automatically adjust valve movements according to engine rpm and pedal pressure for a dynamic driving experience.
All components of the system are manufactured in high grade (T304) stainless steel, meaning weight reduction and improved heat
Prices
| | | | |
| --- | --- | --- | --- |
| 4×83 mm (Round Split) | IPE M6 Exhaust F06 Full System incl. Down Pipes with Cat-Bypass, Front Pipes, X Pipe, Valvetronic Muffler, Remote Control Module & Tips | T304 Stainless Steel | £8,395.00 |
| 4×83 mm (Round Split) | IPE M6 Exhaust F06 Cat-Back System incl. Front Pipes, X Pipe, Valvetronic Muffler, Remote Control Module & Tips | T304 Stainless Steel | £6,695.00 |
BMW M6 Engine tuning and ecu remapping also available from Viezu BMW Tuning