Viezu Technologies Delighted to Announce new range of Lamborghini Tuning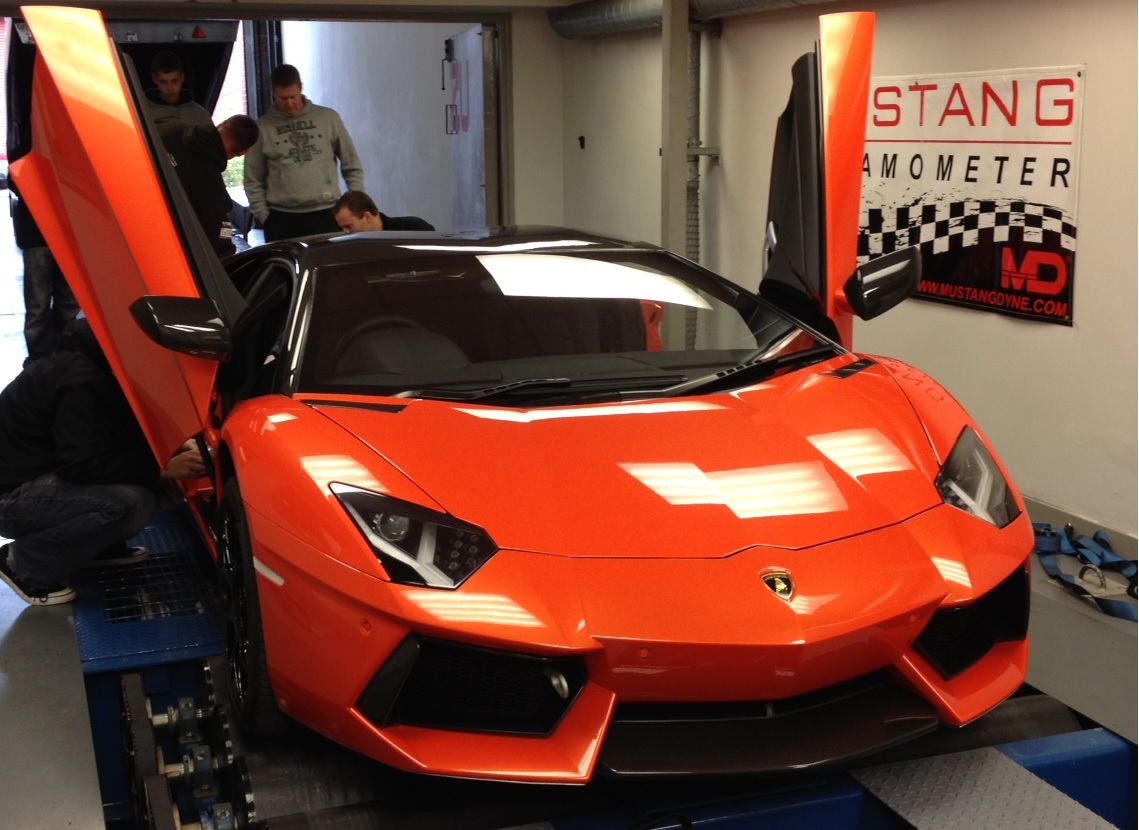 After extensive research and development work, Viezu Technologies is delighted to announce that the full range of Lamborghini vehicles can now be tuned, including the Lamborghini Aventador. There are a range of tuning and styling packages available online at the Viezu Store for Lamborghini vehicles.
The Lamborghini Aventador is the ultimate supercar, with its V12 engine producing 690bhp as standard, but its engine can still be tuned for even more power and performance. The Lamborghini Aventador custom ECU remap has been extensively tested and perfected on Viezu's 3000bhp Mustang Dynamomter, taking into account any other modifications already fitted to your Lamborghini Aventador and will increase the power and torque output while dramatically improving the driveability of your car.
The level one tuning package provides the custom ECU remap, while level two builds on this with the addition of a high performance air filter which optimises air flow into the engine. The third level of tuning and styling package is the ultimate for this vehicle. In addition to the custom ECU remap and high performance air filter, a top of the range IPE exhaust system is included. This stainless steel exhaust system consists of sports mufflers and cat bypass pipes, producing a Formula 1 sound while still remaining driveable every day.
Viezu Technologies is also excited to be able to offer a range of tuning packages for the Lamborghini Gallardo, Lamborghini Huracán and Lamborghini Murciélago. The level one performance upgrade for the Lamborghini Gallardo, Huracán and Murciélago is a custom performance ECU remap, which takes into account all modifications already fitted to your vehicle and will provide substantial increases to power, torque and overall driveability.
The level two package adds high performance air filters, which really increase airflow through the engine and bring the performance ECU remap to life, providing increased power and torque, and smoother delivery of this additional performance across the whole rev range.
The final level of tuning and styling package available for the Lamborghini Gallardo, Huracán and Murciélago is a top of the range stainless steel IPE exhaust system, including mufflers, header and manifold, which transforms the sound into something resembling a Formula 1 racing car, and boosts the power and torque even further.
For more information about Viezu's tuning packages for Lamborghini vehicles, please visit https://www.viezu-store.co.uk, email info@viezu.com or call our team on +44 (0)1789 774444.