Range Rover SVR Performance upgrades and engine tuning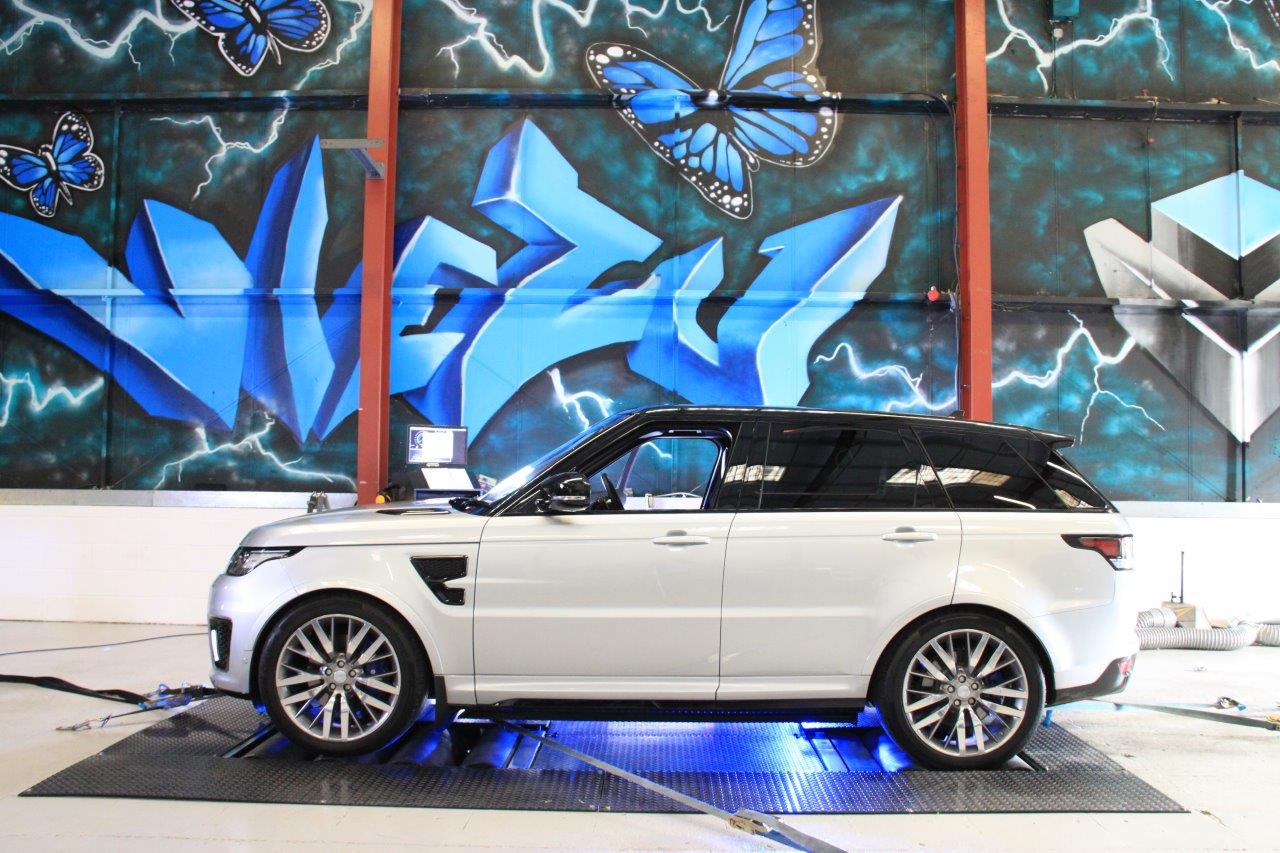 The Range Rover SVR is the daddy of the Range Rover family, or is that the Hooligan? Either way it's a bit of a beast, but there is always room for a little more, entre Viezu, and their range of Range Rover SVR tuning upgrades and performance boosting parts.
Viezu is the name behind most of the Range Rover tuning and ecu remapping in the UK, often known mainly by the trade, Viezu has developed industry leading Range Rover tuning software and enhancements, The Viezu Range Rover SVR tuning software is second to none, really, you have to drive a Viezu tuned SVR to really appreciate how much more power, performance and engine torque can be delivered
The Viezu Range Rover SVR tuning and performance upgrades can come in a number of formats, either a straight forward ECU remap and upload for our Range Rover SVR tuning software. Or you can combine this with a number of additional upgrades, Most popular is the Viezu SVR tuning package that includes a SVR smaller upper supercharger pulley, boosting charger pressures and high performance air filters, this selection will deliver an additional 70bhp!
Range Rover SVR Tuning Parts
Additional Range Rover SVR performance parts and services are available, like sports catalytic convertors, exhaust systems, and the VIP Design 650bhp upgraded tuning package, the fastest Range Rover tuning upgrade available anywhere.
Viezu operate UK wide tuning and remapping dealer network, and also have installers across 64 different countries, if you cant get to us, or one of our dealers we will also be happy to help with our driver operated Range Rover tuning system.
Full UK fitting service is available for the Viezu Range Rover SVR tuning and upgrade packages, and international and mail order service is available worldwide. Please mail us for details