Magic Motorsport Flex Tuning tool Hardware On Sale
Magic Motorsport Flex Tuning tool Hardware on sale from VIEZU. Europe's leading car tuning and ECU remapping provider, tool and software sales. VIEZU has the Magic Motorsport Flex Tuning tool Hardware in stock ready for delivery
Magic Motorsport Flex Tuning tools are available both in a master and slave format. The Magic Motor sport slave tuning tools can be assigned to any master tool operator.
The Magic Motorsport Flex Tuning tool Hardware has a good reputation as being great value for money, whilst still offering good vehicle coverage. Offering both OBD tuning and Boot / Service mode tuning direct to the ECU.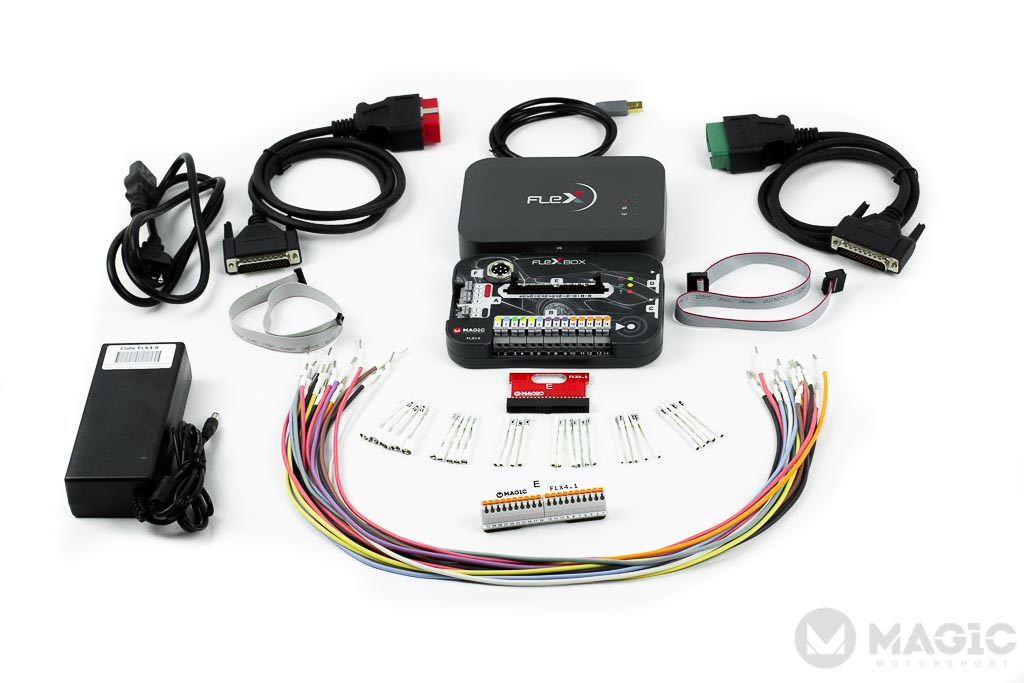 Magic Motorsport Flex Tuning Training
VIEZU offer training, set-up and support included with all Magic Motorsport Flex sales. Your Magic Motorsport Flex training can be completed in house at the VIEZU training centre Or alternatively VIEZU can offer online training and support to help you get tuning.
Magic Motorsport Flex Master Tuning Tool
The Flex master tuning tool is not linked to another reseller, the files and tuning software is also not encrypted. Giving the master operator the option of buying tuning files in from a provider of their choice. Or writing they own tuning files. With software such as EVC WinOls or Stage X also from Magic.
Buy Here: You can see the Magic Motorsport Flex tool here : Flex Master Hardware
And the Master activation protocols here: Flex Master Activation
Magic Motorsport Flex Slave Tuning Tool  
The Flex slave tuning tool is a good choice for those that are new to tuning, or who don't want the hassle to writing their own tuning files. The advantage is slave tool is cheaper and its very quick and easy to use. The slave tool will be paired to a Master who will provide the new ready to use tuning files. ( and can also be upgraded to master if / when the operator wants) Viezu offer a full 7 day a week live tuning file service. Please ask for details if this service is of interest.
Buy here: You can see and purchase the Magic Flex tool here : Flex Slave
If you are not sure the Magic Flex tool is right for you or not. Or if you would like to go the Master or Slave route. VIEZU also offer free training and demonstration sessions so you can get hands on before you buy.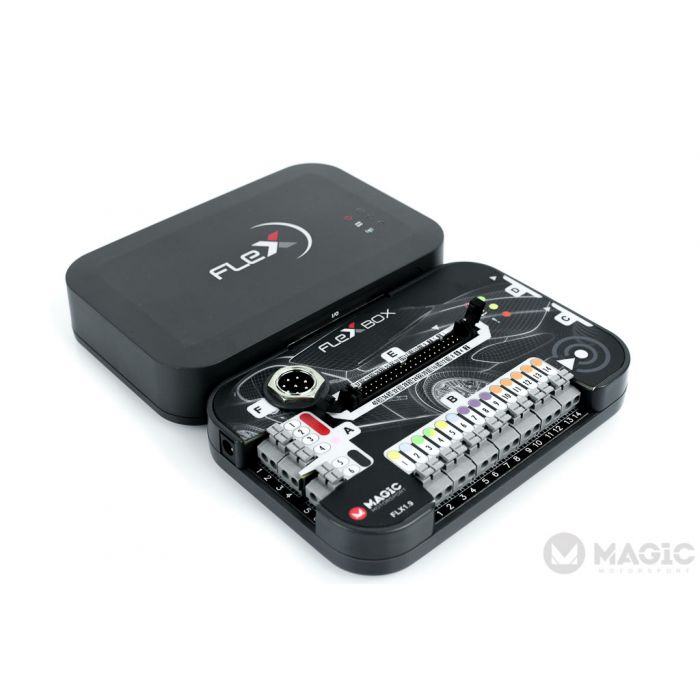 Fast Worldwide Shipping
VIEZU offer fast worldwide delivery and sales and shipping for the Magic Motorsport tuning tools. As well as most other tuning tools and software. Trade and wholesale prices are available. With fast door to door tax free sales to customers outside of the UK.
Either visit the VIEZU shop, or contact the team here with any questions: Contact us