Jaguar F Type Exhaust – High Performance
"wake the dead Jaguar" F Type Exhaust System.
Viezu is delighted to offer the all-new
Jaguar F type
exhaust system, the standard Jaguar F Type exhaust, of course, sounds great, all be it a little bit poppy and high pitched, very nice, but not very Jaguar V8 Muscle car sounding as some owners are looking for. So when designing and building our Jaguar F Type exhaust system we decided to go for a more raw and natural deeper V8 tone.
www.viezu.com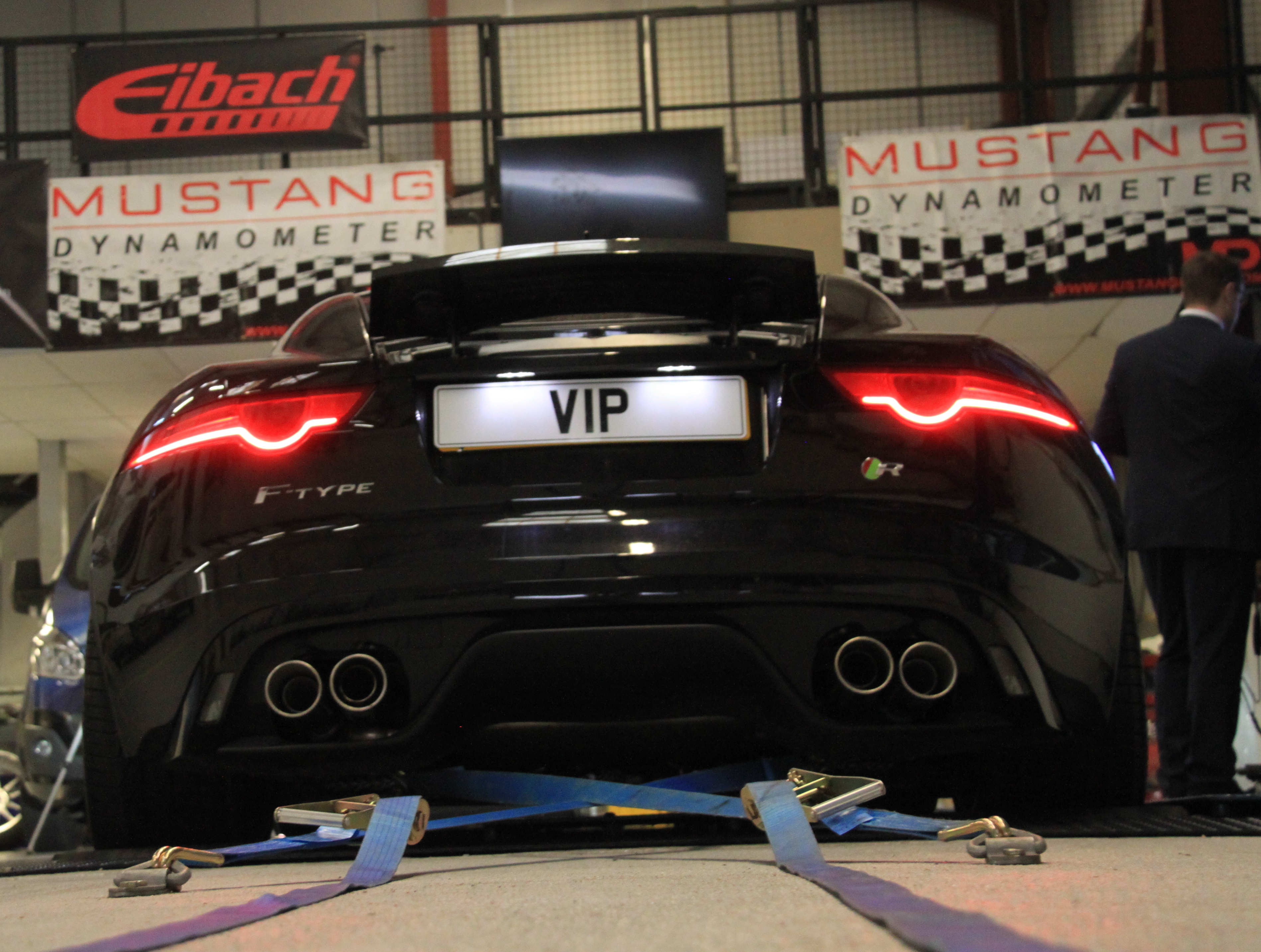 The Jaguar F Type Exhaust – High Performance exhaust system from Viezu.  Also very importantly we wanted to maintain the Jaguar F Types switchable exhaust settings, giving the driver the choice of sound level. We also wanted to reduce the overall size and weight of the exhaust system keeping the quad tail pipes with the two outer pipes utilising valves for the benefits of back pressure at lower revs and airflow once the revs pick up. These valves can be over-ridden by selecting the open mode setting inside the car.
With the Viezu F Type exhaust system the two options are:
Option 1: Great deep V8 sound, meaningful and sporty
Option 2: Release the fire and brimstones and wake the dead
Our new Jaguar F Type exhaust also has a crossover or X pipe to further aid with back pressure and exhaust gas scavenging across the F Types V8 engine banks.
Our new Jaguar F Type Exhaust system is available in two options, either as a cat back exhaust – (centre and rear sections, or a full manifold back exhaust including 200 cell racing cats.
Of for those in love with the original exhaust sound, these catalytic converters can be purchased as a replacement part that will fit to the original exhaust system – keeping your sound but boosting your Jaguar F Type performance
Our complete Jaguar F-Type V8 exhaust system is unparalleled, the sound is quite simply stunning and has to be herd to be appreciated. F Type tuning and other styling modification are also available.
A sound clip of our Jaguar F Type exhaust and tuning can be heard here
And if you are looking for jaguar F Type tuning, we cover all engines, and you can see more information here on our website; Jaguar F Type Tuning 
Contact Viezu on 0044 (0)1789 774444 or email info@viezu.com we are working with the world's top manufacturers to develop performance filters, brake and suspension upgrades, performance remaps and body styling for your F Type too.