Ford Fiesta ST EcoBoost Tuning and remapping at Viezu, stage 1, 2 and 3 ST tuning packages
Viezu Technologies are introducing a new range of products to their tuning portfolio with a wide selection of Ford Fiesta EcoBoost tuning and accessories. The latest in technology means that this small Ford Fiesta ST engine does not mean slow and the 3 cylinder turbocharged engine is available in 100PS or 125PS variants. Viezu Technologies can help to increase those figures Our tuning can be done in stages depending on your requirements and budget.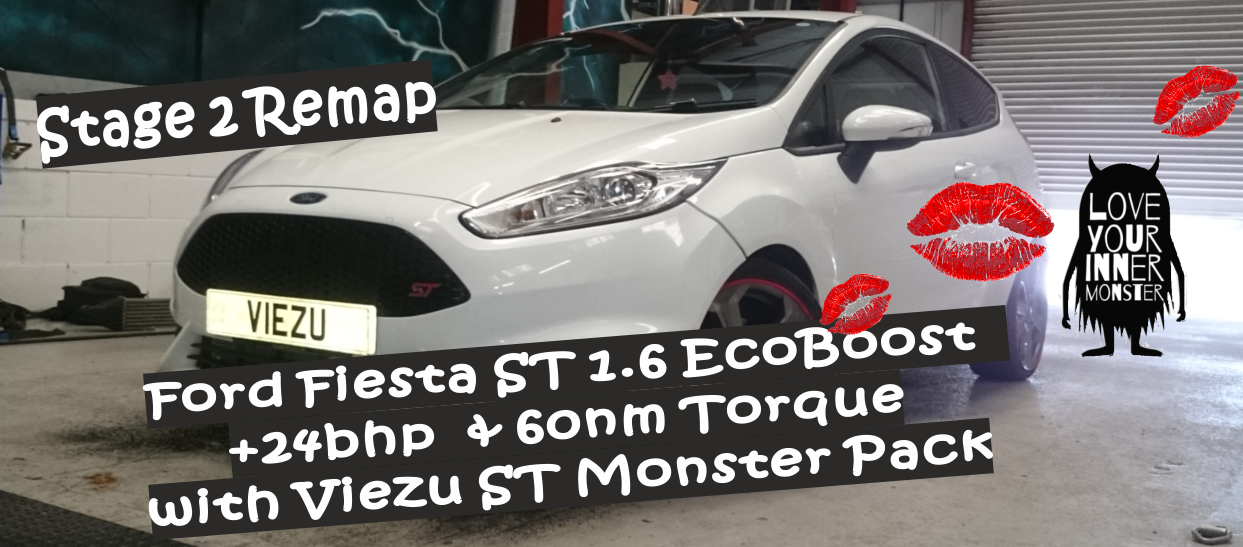 Starting with a Fiesta ST STAGE 1 Tuning ECU remap; allowing us to open the engine up and give more torque and peak power. Moving to a STAGE 2, we supply a high flow panel filter and a "cat back" exhaust system. This will give the car a more meaningful sound and increase overall performance. Viezu's STAGE 3 Ford Fiest ST tuning package goes the all the way giving maximum power. A custom remap, a full cold air intake system, cat back exhaust and a front mounted intercooler will be supplied and of course you have the option of it being fitted by our professional staff at Viezu HQ in Warwickshire.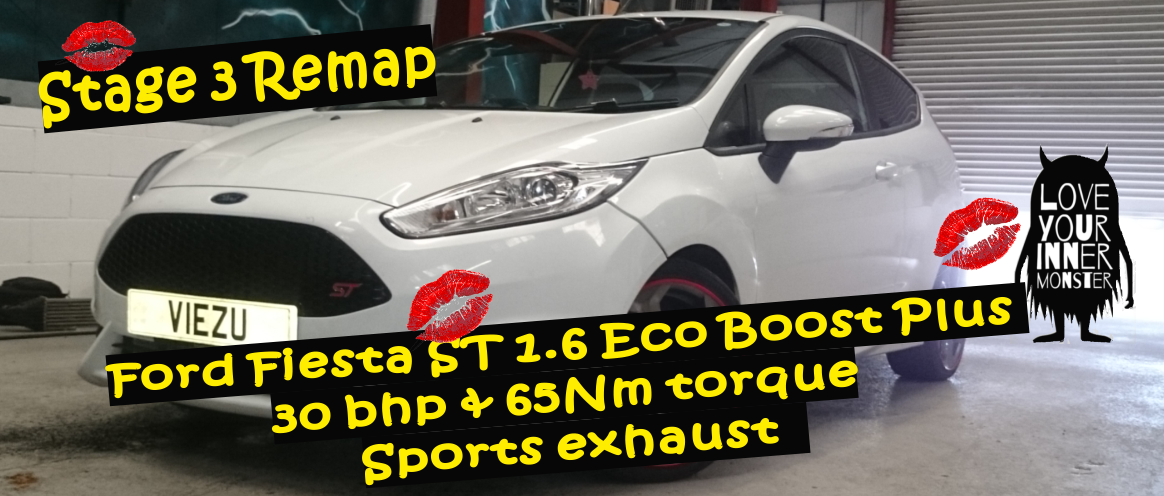 But why stop there? In addition to our core tuning stages we can offer alloy boost pipes, silicone boost and coolant hoses in a range of colours and uprated engine torque reaction mounts. So now that your Ford Fiesta st tuning EcoBoost has been tuned to get more power from the engine why not consider upgrading the suspension and brakes. We can supply braided brake hoses, uprated brake pads or even big brake kits to bring things to a controlled stop, or we can fit sports springs and dampers, Coilover kits and suspension bushes, and uprated anti-roll bars. Call us on 01789 774444 or email info@viezu.com