Exciting Range of Audi Tuning and Audi Styling Packages from Viezu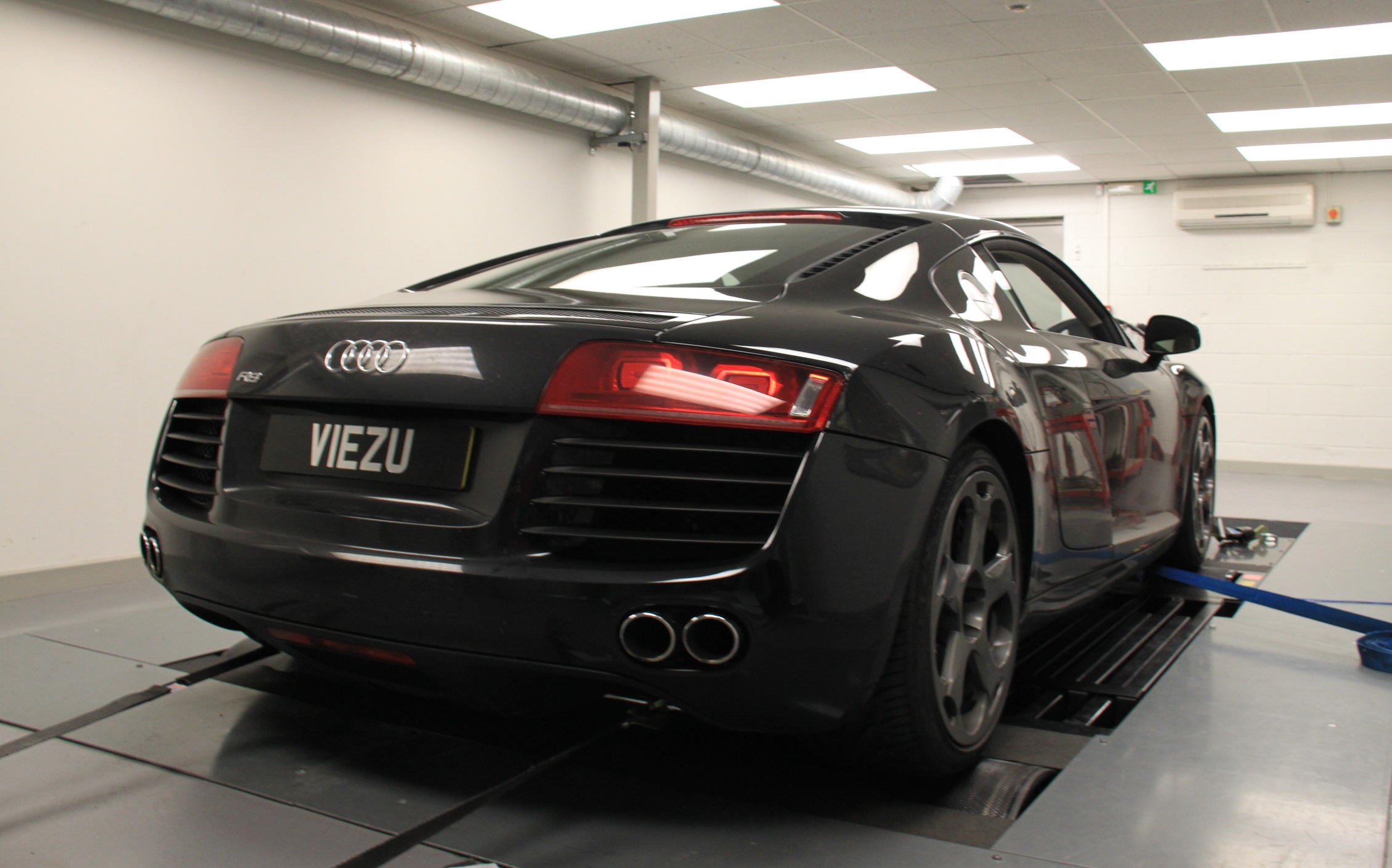 Exciting Range of Audi Tuning and Audi Styling Packages, Viezu Technologies has recently launched the Viezu Store where you can buy an exciting range of tuning and styling packages for the Audi R8.  Already the pinnacle of design and performance, the Audi R8 is a sleek super-car that can be made even better with Viezu's range of customised performance ECU upgrades and performance parts.
Viezu's extensive research & development facilities, coupled with our 3000bhp Mustang Dynamometer, have enabled us to create customised Audi R8 performance ECU remapping programmes, specifically designed to increase the Audi R8's horsepower and torque.  The level one package of tuning for the Audi R8 consists of a home tuning unit with customised performance ECU remaps to increase the power; the hardware and software to tune your Audi R8 wherever you want to.
The second level of tuning and styling package available for your Audi R8 builds on the package offered in level one with a high performance induction system.  This improves airflow into the engine and gives a throaty induction roar, while bringing to life the Audi R8 performance ECU remap provided on the home tuning unit.
The third level of tuning and styling for your Audi R8 is the ultimate modification.  A cat back exhaust system delivers a fantastic increase in power, and when combined with Viezu's performance ECU upgrades and high performance induction system, you will feel like you're driving a different car.  The Audi R8 cat back exhaust system is manufactured from stainless steel in the UK and carries a lifetime corrosion warranty.
Viezu also has extensive experience in ECU remapping for practically all Audi vehicles.  For information about increasing the performance or fuel economy of your particular vehicle, please visit our website, email info@viezu.com or call us on +44 (0)1789 774444 and our friendly team will be happy to advise you.