Black Wheels Are Further Complimented By Black Wheel Spacers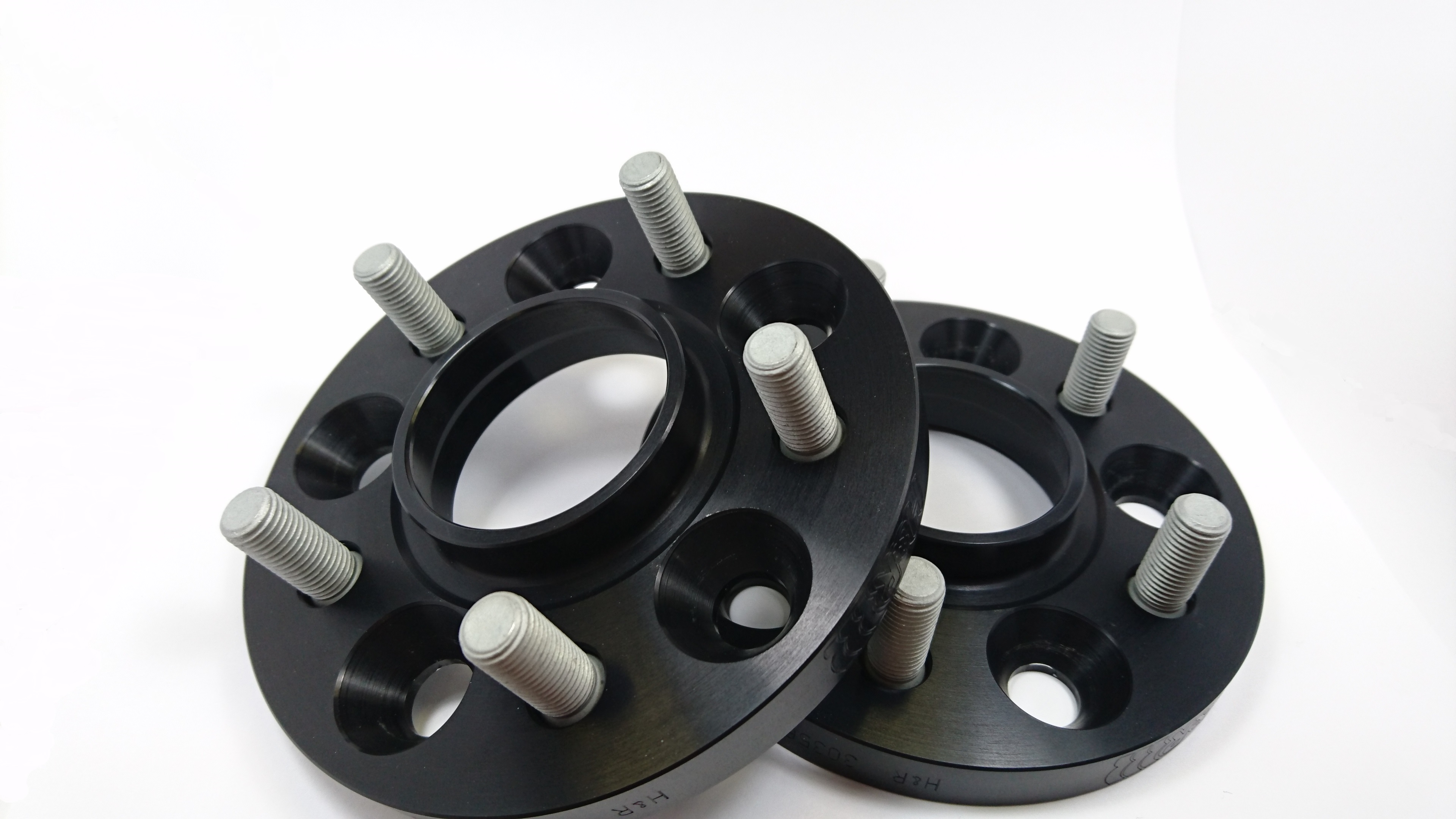 So you want to enhance the look of your car, you have already fitted a subtle lowering spring set and the arch sits nice and close to the tyre but the tyre sits too far in and doesn't follow the lines of your cars side profile. The solution is to fit wheel spacers.
With the growing trend and popularity of black alloy wheels and the desire for a more aggressive look and wider track for better handling Viezu Technologies are proud to stock, as well as standard silver coated wheel spacers, these new hard anodized black wheel spacers.
Perfectly machined and crafted to the highest standards, these black wheel spacers are available for almost any vehicle. With hubcentric wheel spacers available in bolt on type (H&R DRM and Eibach System 4) from 15mm to 60mm in a variety of 4-bolt, 5-bolt and 6-bolt fitments in a number of popular and some not so common PCD or pitch circle diameter specifications.
We have these very spacers on our own Jaguar XKR demonstration car and the overall look is very stylish, very subtle but hugely effective. Our team have extensive knowledge on what can be fitted and what will not work with your vehicle.
Use of a hubcentric spacer is the safest way to extend the total track width of your vehicle, slip on spacers can unsafely reduce the number of threads the wheel is held on by and non-hubcentric spacers rely purely on the tapered wheel nuts to centralise the wheel. This can lead to the wheel being not fitted perfectly centrally and create a severe wheel vibration and pose a safety risk.
Viezu Technologies have the answer for all of your handling and styling needs. We are authorised as H&R Bilstein and Eibach suspension suppliers, as well as SuperPro and PowerFlex polyurethane bush retailers and installers. We can supply Ultra Racing strut braces and anti-roll bars at competitive prices.
Contact our sales and workshop team on (+44) 01789 774444 or email info@viezu.com to discuss your needs and requirements.