Audi TTs Tuning and ECU Remapping 2011
After more extensive dyno time this week Viezu are very pleased to release our new Audi TTs Tuning, this is hot on the back of our brand new Audi S3 tuning just developed.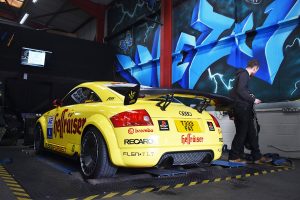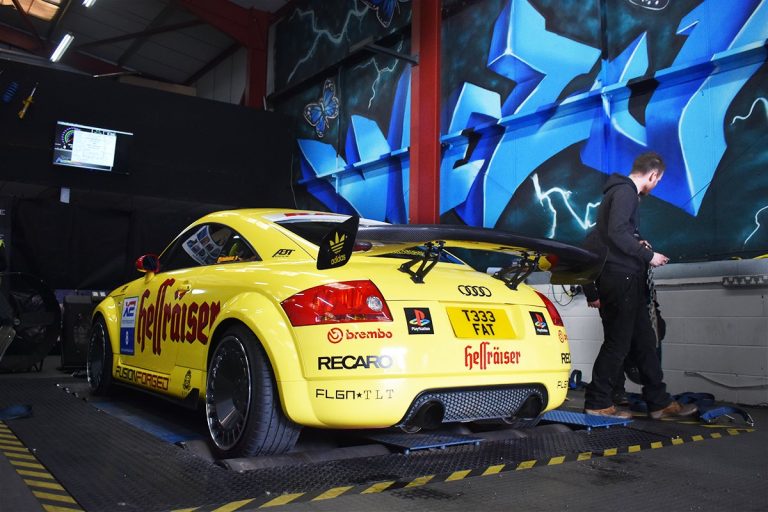 Now many tuners would be happy with using an Audi S3 file on the TTs, but experience tells us, it's not the same car, and whilst the base file may be ok to a point, each vehicle software has slightly different software versions, and so it was only right the Audi TTs tuning got our full attention too – there really is no substitute for a full model specific tuning file.
Viezu Tuning and ECU Remapping of the Audi TTs gives very significant extra power and torque completely transforming the Audi TTs tuning, adding great new midrange power, sharper throttle response, and significantly improved  acceleration, an impressive 45bhp is achievable over the standard 265bhp with no effect on fuel consumption.
Here at Viezu we are constantly developing our ECU remapping tuning services. All development work is carried out in Viezu's state of the art environmentally controlled dyno house, on our 3000bhp rolling road and emission testing station. Viezu specialise in Vag tuning, Audi tuning and performance parts as well as  VW tuning and performance parts. The Audi TTs and S3 tuning is very responsive indeed, as is the Audi Rs6 and Rs4 tuning and the Audi R8 V8, v10 tuning.
Audi Tuning is available for virtually all the Vag range of vehicles, including the Audi A4 and S4, Audi TT, Audi A3 and S3, Q5 and Q7, as well as the Audi S5, S6 and the complete range of VW vehicles too
. ECU remapping and Chip tuning of Audi and VW can be carried out for just about all models from the range. All the Vag  vehicles are very tuneable,  with Audi diesel (Audi tdi tuning) giving some fantastic results, both for power, performance  and economy tuning too,  whilst Audi Tuning for the petrol and petrol turbo models is primarily about performance tuning. Some older models, or brand new vehicles may also require Chip tuning direct to the ECU out of the vehicle – but we can of course cover this too.
For any further information be sure to check out our website at www.viezu.com or contact us at info@viezu.com