Date Added: 24/11/2015
Land Rover Discovery 2.7 tdi Remapping and other Land Rover Discovery Tuning.
Here at Viezu we pride ourselves on our remaps, so it's no surprise that Land Rover tuning is close to our hearts. The tune we offer for Land Rover Discovery 2.7 is developed in house on a 3000bhp dyno, so you know the tune we offer is of a premium quality. The Discovery is something of a iconic vehicle that has built up a substantial fan base over the years, due to the perfect combination of both luxury and versatility. The Discovery now in its fourth generation, but its popularity never ending.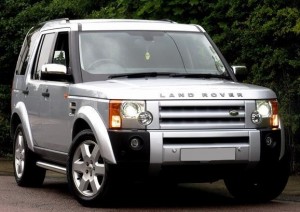 Our custom but our reliable tunes offer 30hp and 60Nm of torque, giving you much needed hp and torque increase, making your vehicle even better to drive. For further details on the our tune please see this link. Land Rover Discovery remapping is not just for performance with fantastic fuel economy on offer, with up to ten percent fuel saving on like for like driving. This allows customers to get the best out of their vehicles, but see impressive gains making the vehicle a joy to drive. For more information on our economy tune Viezu has a great range of Land Rover Discovery tuning parts, as well Discovery styling and handling parts too, including Discovery wheel and tyre packages, exhaust systems, air inductions, intercoolers and much more to enhance your Land Rover discovery and other Land Rover and Range Rover tuning desires If you're interested in knowing more about our tunes for the Land Rover Discovery, then please contact us for further information. info@viezu.com