DSG and TCU Gearbox Tuning, Engine Tuning, ECU Remapping
VIEZU has developed an amazing range of gearbox tuning for BMW TCU (Transmission Control Unit), VAG DSG tuning services and Jaguar Landrover gearbox tuning. The DSG and TCU tuning carried out by VIEZU is an excellent complement to VIEZU's engine tuning and ECU remapping.
Like all our ECU remapping and tuning, each of our gearbox & DSG and TCU tuning files are written specifically for the direct-shift gearbox of your vehicle and you as the driver, not just an off-the-shelf product.
The VIEZU DSG gearbox and TCU tuning service can include launch control tuning, shift and torque limiter tuning and adjustments to give you the ultimate driving experience through your paddle-shift gearbox.  It is not at all subtle and for your total peace of mind, our DSG and TCU tuning, of course, comes with our 30-day money-back offer. You can try, drive and test before you buy. Along with dynamic changes to the amount of allowable slip in the gearbox, changes to the clutch plate pressures and improving the functionality of the entire transmission.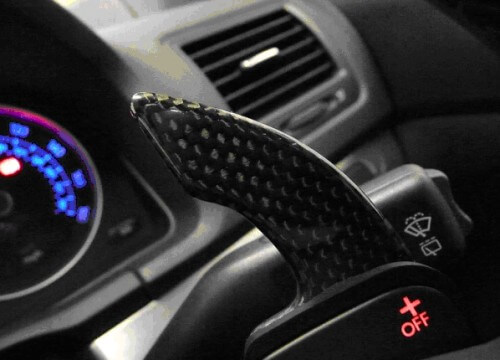 DSG and TCU Remapping
At VIEZU DSG and TCU tuning is custom – there are light modifications for the DSG and TCU which can be made to improve shift-speed, responsiveness and smoothness of the gearbox and power delivery. Significant gains in torque delivery can be achieved; track day and sports enthusiast drivers will simply love it. Along with dynamic changes to the amount of allowable slip in the gearbox, changes to the clutch plate pressures and improving the functionality of the entire transmission.
Our DSG and TCU remapping offers 70% improvement in DSG and TCU shift speed and significant ¼ mile and 0-60 improvement. Huge torque improvements can be unlocked via a VIEZU transmission remap, with Jaguar Landrover gearboxes being taken reliably up to 1000Nm of torque whilst maintaining the factory maximum torque safety limits.
At VIEZU, our DSG and TCU remap is measurable, demonstrable, and very noticeable – you will really enjoy these changes and that's a money-back promise.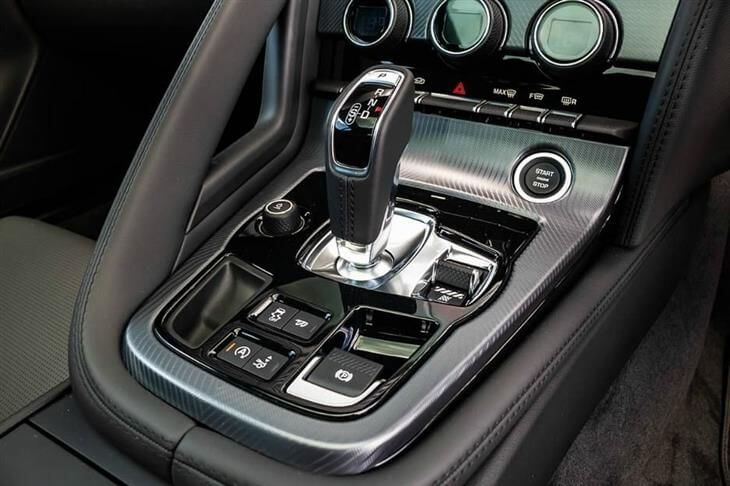 For our more demanding and spirited drivers, we can go a little more custom with our gearbox tuning, very suitable for tuned, high performance and modified vehicles. As well as the custom ECU remapping software and engine tuning, we offer custom TCU & DSG tuning and gearbox tuning to ensure your engine performance, modifications and tuning are working in perfect harmony with the level of your gearbox tuning i.e. performance exhausts, sports catalytic convertors (or de-cat pipes), DPF deletions (Motorsport and off-road use only), supercharger and turbo upgrades can all be brought to life further with custom tuning of your overall performance and torque with our tuned DSG and TCU software.
For any owner of a tuned or standard Jaguar or Landrover with a 3.0sc or 5.0sc engine running the 8speed gearbox, this is a must have upgrade. Sharpening up the feel of the transmission, reducing the delays between several of the standard shift patterns and revitalising the transmission to provide you with a truly redefined driving experience and how the gearbox should have responded straight out of the box when new.
With remote tuning capabilities, you can enjoy the benefits of your transmission tune being carried out yourself with a few easy to follow steps and a simple plug in device that goes into the car's onboard diagnostic plug (OBD). You can then have one of our expert software calibration engineers recalibrate your gearbox software to respond how you want it to, then upload it back into the gearbox in a matter of minutes and unplug from the OBD.
With VIEZU's fully custom TCU & DSG gearbox tuning offering enhanced shift points, quicker gear changes, launch control, and torque settings to suit your vehicle set up, the difference after tuning will be most dramatic, making the use of your paddle-shifts so much more fulfilling and giving you true track experience and performance.
Custom DSG and TCU Software Tuning with Viezu:
Increased DSG and TCU Performance Shift Response:
DSG and TCU shift response can be improved by up to 20% giving you a smoother transition between gears, leading to a decrease in clutch slippage under full load acceleration, releasing more power quicker, and of course reducing clutch wear.
With increased DSG/TCU shift time you also get an improved paddle-reaction-time – both the DSG and TCU paddle response time is increased by up to 40% in S-mode once tuned.
DSG and TCU Tuning and Performance
Torque limitation is normally changed as part of the engine tuning but if your gearbox is not tuned too you are missing out, as both the DSG and TCU gearboxes also have the torque limited. Lifting on the engine torque is of course only partially effective – isn't it time to test our DSG/TCU tuning and feel the difference?
Tuning the DSG and TCU gearbox's ability to transmit torque is part of the work we will carry out – changes are made from 350 Nm up to 550 Nm in some VAG DSG units for example, with torque increases up to 1000nm on Jaguar Landrover 8hp 8 speed transmissions. This is all done whislt ensuring the stability and capability of all the mechanical moving hardware within the DSG and TCU gearboxes. The torque limitations of both your engine and gearbox are now custom tuneable to your specification with VIEZU.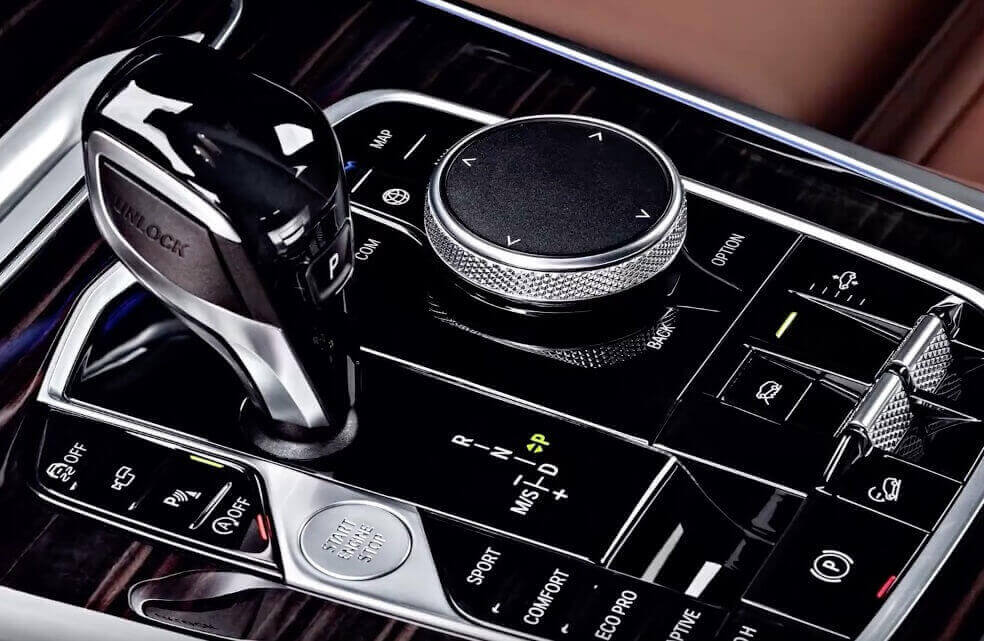 DSG Tuning and Performance
RPM limitation is normally changed as part of engine tuning, but if your DSG/TCU gearbox is not tuned as well you could be missing out! Increasing the shift points of your DSG or TCU gearbox will give you command of your engine's power in the higher RPM range; we can raise the DSG/TCU transmission's rev limit to work with your engine's new power and tuning settings.
Launch Control:
With VIEZU's DSG tuning launch control can be activated and tuned on many cars.
A perfect launch from standstill can now be achieved, giving maximum 0-60 acceleration times; this is the best way to show off your car's new performance and tuning and it is great fun too of course!
If you are looking to take your tuning to the next level and bring your modifications and engine tuning in harmony with your DSG gearbox, our DSG/TCU gearbox tuning is just the answer. And like all our tuning at VIEZU, our DSG/TCU tuning comes with our no-quibble money-back guarantee and insurance – time to let the horses loose!
Please contact us for further information on how we can help you reach the next level of tuning.