Description
Supercar Tuning with the V-Switch Drive
Supercar Tuning with the V-Switch Drive. The Do-It-Yourself supercar tuning Device that is paired to your car and your car only.
This powerful tuning uploader provides a tune at home service. Allowing you to tune and change your vehicle's performance setting in just 15 minutes! The tuning system can hold up to 5 different DRIVE SETTINGS. It's a revolutionary way forward for vehicle tuning and ECU Remapping. Since you can now how and when your vehicle software is tuned and upgraded, and, you can return to stock any times, as many times as you want. Free!
Do you want to be able to turn you tuning on / off,  up / down or add track day tuning, or popping maps any time you want – we have you covered.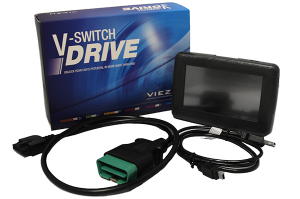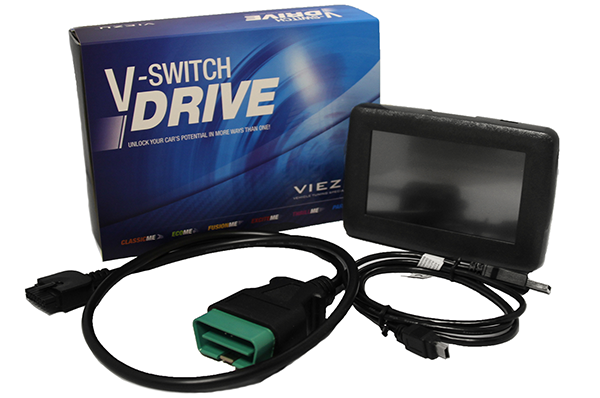 Options for your Supercar tuning
Choose from one of Our Bespoke Tunes for your  car from the comfort of your own home:

Classic Me – A very handy reset facility allows you to revert to the original vehicle factory settings whenever you need.

Eco Me – GET MORE MILES WITH LESS FUEL* Up to 20% fuel saving is achievable (*available on diesel engines only). Viezu's Award-Winning BlueOptimize Fuel Saving Technology is installed on some of the UK's largest fleets. Now it's available to you on V-SWITCH DRIVE / ECO ME.

Fusion Me – BEST OF ALL WORLDS; Get more miles with less fuel and yes, more bhp. This DRIVE Setting is only available for diesel or diesel hybrid engines.

Excite Me – WAKEY-WAKEY – A thoroughly exhilarating Performance DRIVE SETTING designed to unlock the full potential of your motor. Bhp and torque are upgrade, yielding a smoother and significantly faster motor. A more responsive throttle delivers a completely breath-taking driving experience. You just need to try this – words are not enough!

Thrill Me – PURE ADRENALINE! – Track Day Drivers! This is a fun DRIVE Setting. *It's not for everyday use and if you are taking your car onto a track, make sure you have the appropriate insurance! OK – Small print and nanny-state commentary over; you are going to love this one!

Park Me – VALET MODE – this DRIVE Setting is suitable only for low speeds and slow vehicle manoeuvres. It's great for when your motor is in the hands of others. Switch to this valet mode to protect your motor.
Worldwide mail order, Supercar Tuning with the V-Switch Drive, tuning anywhere, any time. Tax free international sales
You can see a video on how to use the VIEZU V-switch home tuning device here: https://viezu.com/v-switch/ For Offroad & Motorsport Use Only