Description
Swiftec Tuning Software Full Version VCPT.01.P1
Swiftec Tuning Software Full Version VCPT.01.P1. The Swiftec software allows tuners to change and adjust standard and stock factory ecu software. Hence allowing the software to be tuned, and get the maximum performance from cars, trucks, bikes, boats. And in fact most engines that have an ECU. It is ideal tuning software for those starting out in tuning, But don't have the time or knowledge to create all tuning files from scratch.
Trade and wholesales prices available – worldwide shipping and tax free sales to most locations. Mail us at Info@VIEZU.com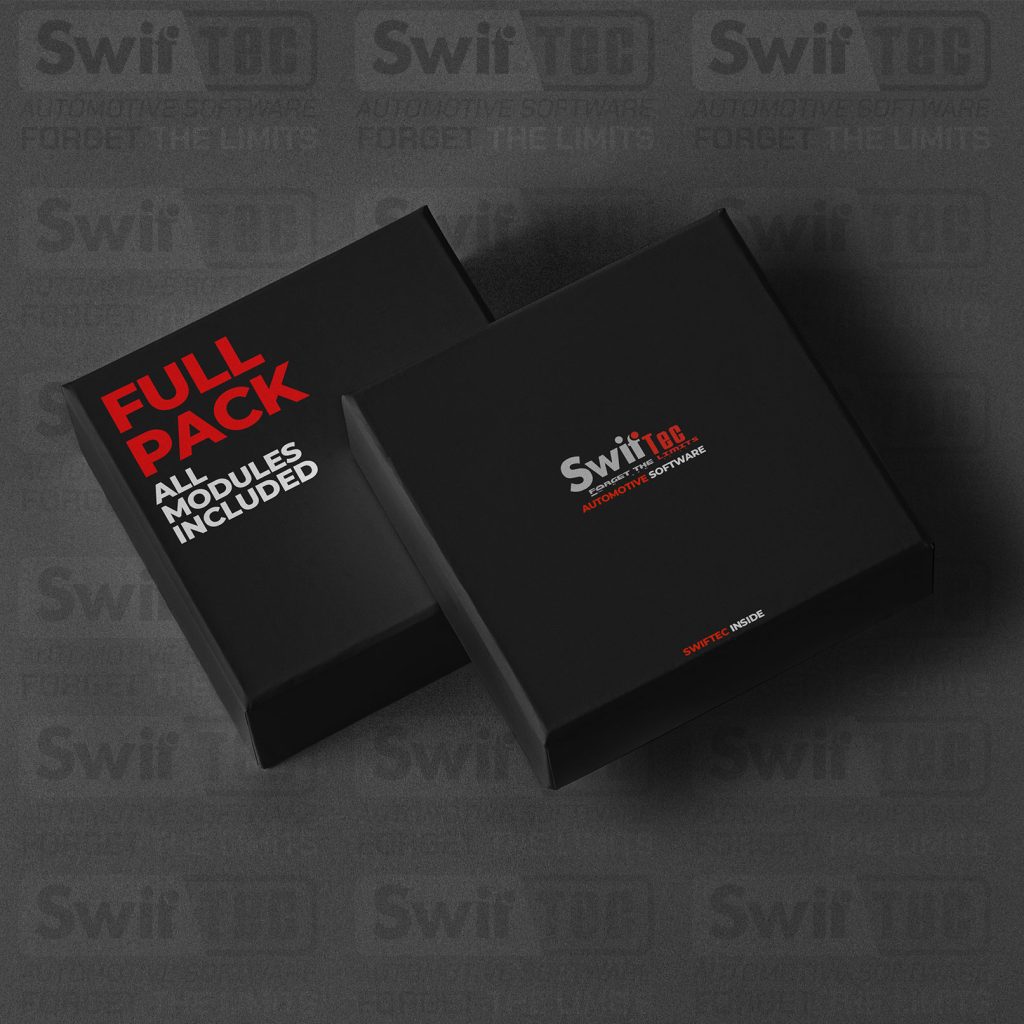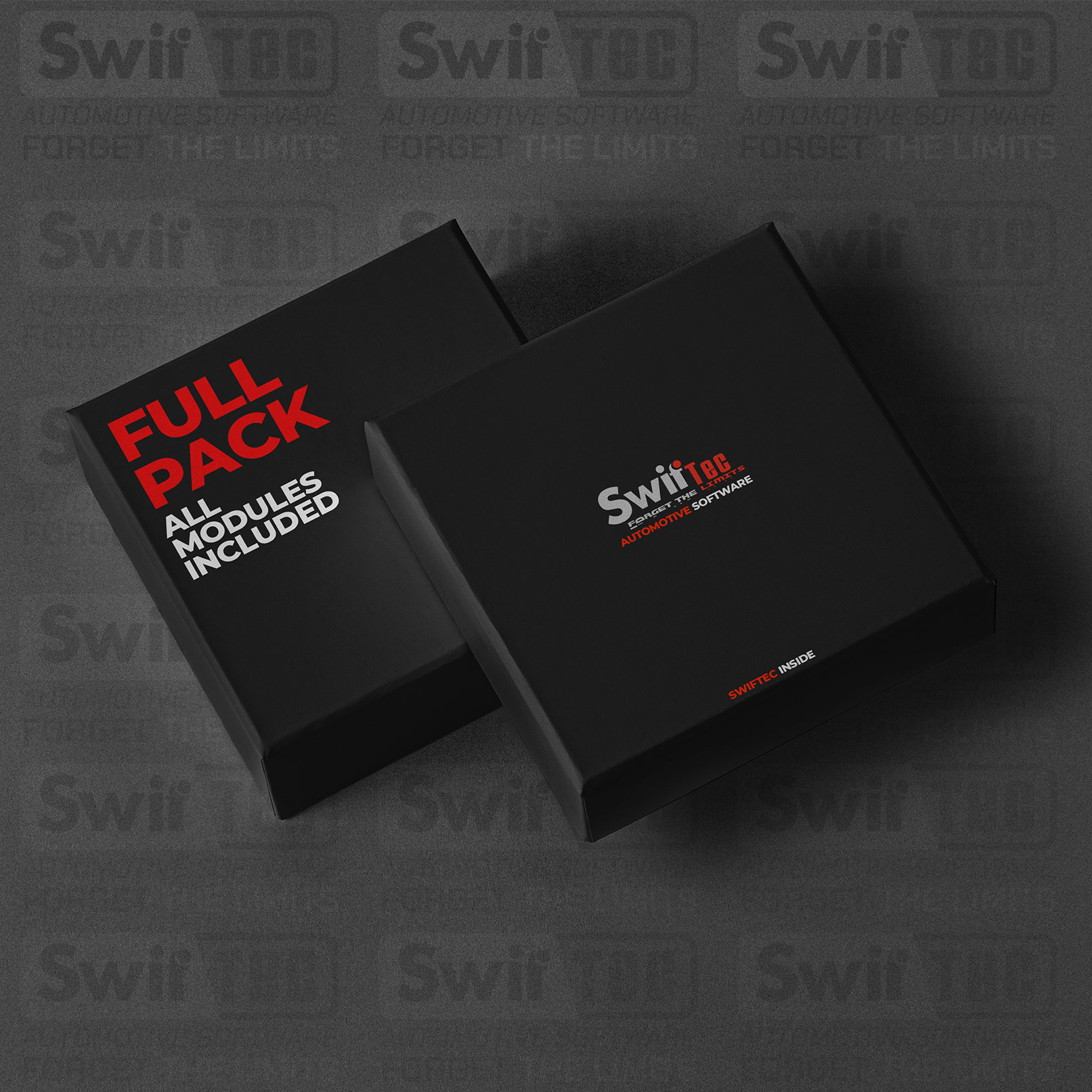 The Swiftec software is quick and easy to use and learn because the software provides  "maps", "special maps" and "super map files" these functions recognize map files within the ECU. As such it is ideal for skilled and experienced tuners, and new tuners too. With the automatic map detection available in Bosch, Siemens, Delphi, Temic, Lucas, Visteon, Motorola, TRW ECU's.
The Swiftec Tuning Software Full Version modules allow tuners to perform many very useful modifications and upgrades. Such as AGS removal, BMS/BPCM Recovery, DPF removal, DTC removal, AdBlue removal, Burbles Activation. As well as Popcorn Activation, IMMO removal, Cold Start Noise Reduction, Hot Start Fix, Boost Sensor Calibration, Kickdown Deactivation. In addition Sport Displays Calibration, Flaps removal, MAF removal, EGR removal, Lambda/O2 removal, and Speed Limiter removal. All at the press of a button, hence making a job that was previously time consuming and difficult, very easy indeed.
Swiftec Full will include
– SWIFTEC CHIPTUNING EDITING SOFTWARE (VCPT.01.01)
– ANNUAL FEE (VCPT.01.08)
– ALL CHECKSUMS PACK (VCPT.01.P5)
– PRIORITY LEVEL OF SUPPORT
– AGS REMOVAL MODULE
– BMS/BPCM RECOVERY MODULE
– GPF/OPF REMOVAL MODULE
– BURBLES ACTIVATION MODULE
– POPCORN ACTIVATION MODULE
– SAP REMOVAL MODULE
– EVAP REMOVAL MODULE
– EXHAUST FLAP REMOVAL MODULE
– READINESS CALIBRATION MODULE
– IMMO REMOVAL MODULE
– SPORT DISPLAYS CALIBRATION MODULE
– HOT START FIX MODULE
– BOOST SENSOR CALIBRATION MODULE
– COLD START NOISE REDUCTION MODULE
– KICKDOWN DEACTIVATION MODULE
– VAS IMPORT MODULE
Worldwide mail order available, International tax free sales. Swiftec training courses and support available on request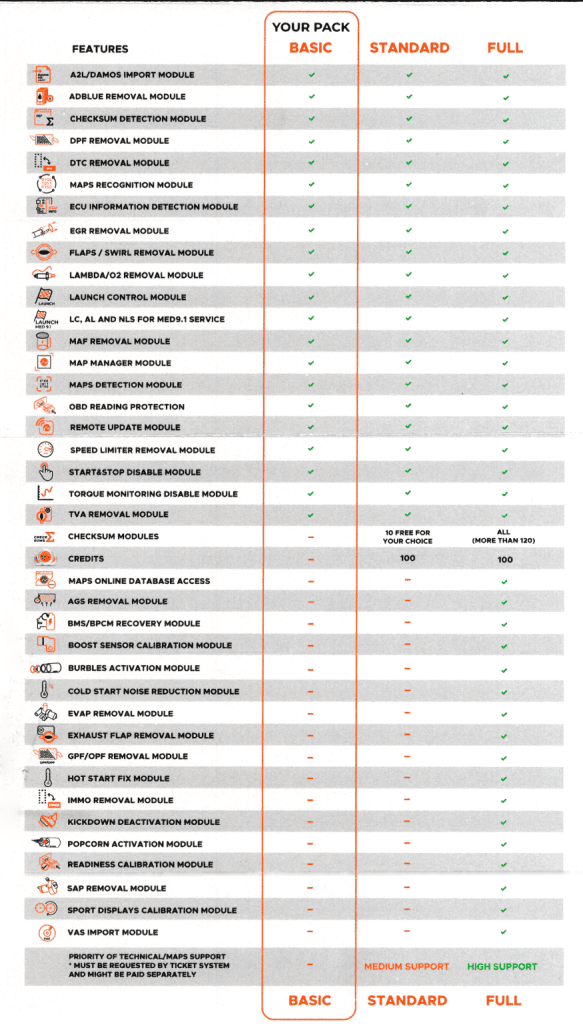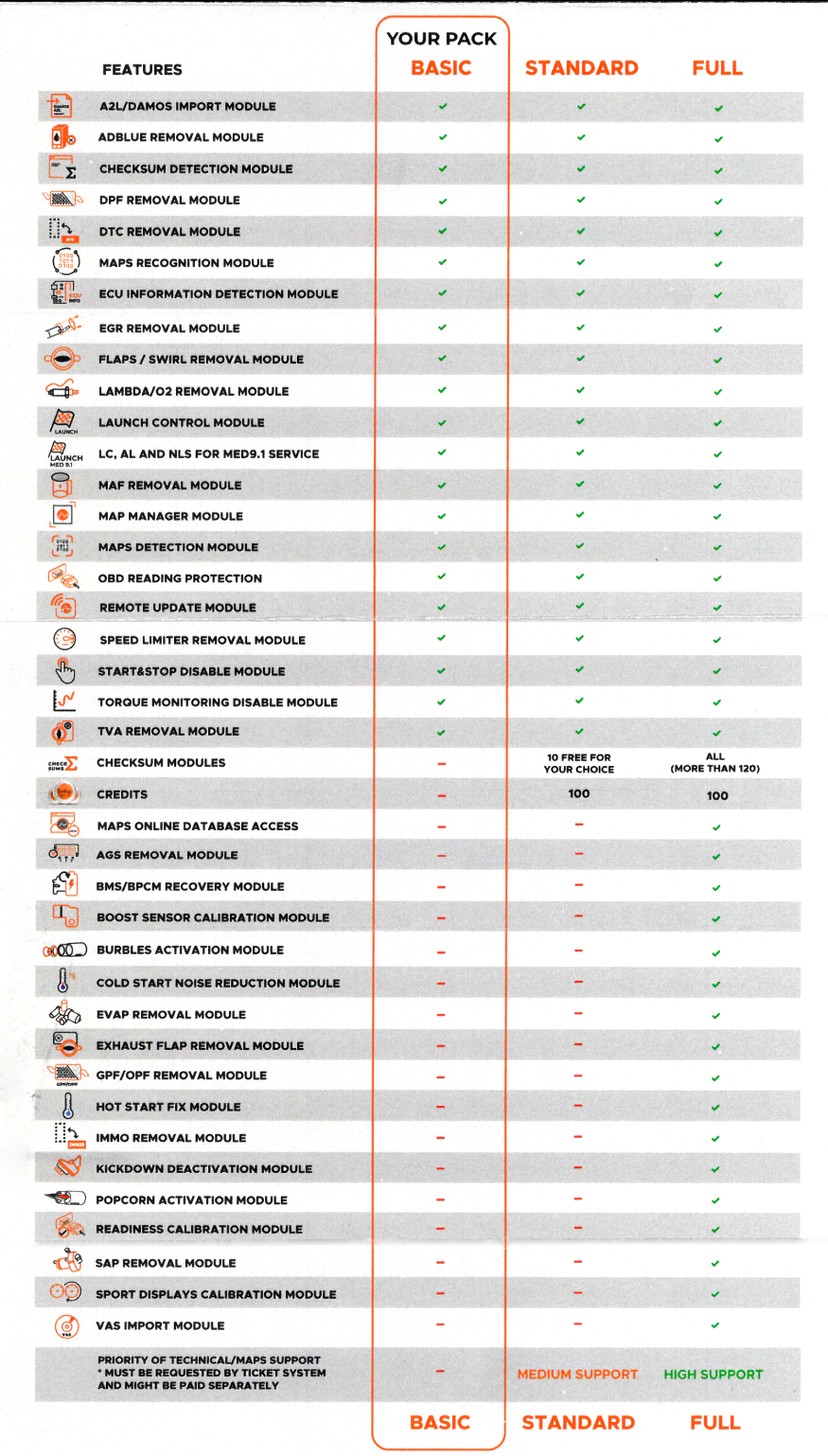 *Pops and Bangs are for offroad use only