Description
Magic Motorsport Slave Activation
Magic Motorsport Full Flex Software Package Slave. All the same great tuning coverage that comes with the car, bike and van applications. But, with the very useful addition of gearbox and DSG tuning.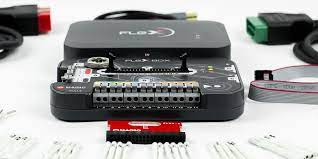 The Magic Motorsport Slave Activation FULL protocol is the one really want if you are a professional tuner, looking for the best coverage. Adding gearbox and DSG Tuning to your flex tool is a sure way of maximising every job and every car you work on.
This is the full list of available cars for tuning + gearboxes too. Its outstanding value for money when you look at alternative tuning devices. Offering good vehicle coverage for tuning and ECU Remapping.
The Flex tool is very flexible, and is adaptable to you and your tuning business. With the choice of single ECU types, or groups such as motorbikes, cars or even gearboxes. This inbuilt flexibility makes Flex a cost effective tool to use.
Fast worldwide delivery. Training, set up and support included. Sales outside of the Uk are UK tax free too.  Live technical support available 7 days a week. As well as a dedicated tuning file service open 7daya a week from 7am.  Please mail us if you have any questions around the Magic Motorsport tools. Or any other of the tuning tools, software or car tuning training packages we offer. Mail us at Info@viezu.com