Description
The Magic Motorsport Flex Tuning tool Hardware
Magic Motorsport Flex Tuning Tool Hardware. The entry point in operating the Magic Motorsport tuning platform. Unlike many tuning tools the Magic Motorsport Flex Tuning tool is not predefined as a master or slave tuning device. The Device is simply sold as hardware, to which you can add vehicle tuning protocols. Either master or slave, full or single protocols and activations.
This means the Flex tuning device is very flexible and custom to you and your tuning operation. Add single ECU types, or groups such as motorbikes, cars or even gearboxes. This flexibility makes it a very cost effective tool to operate. And, your tuning coverage can grow as your business grows.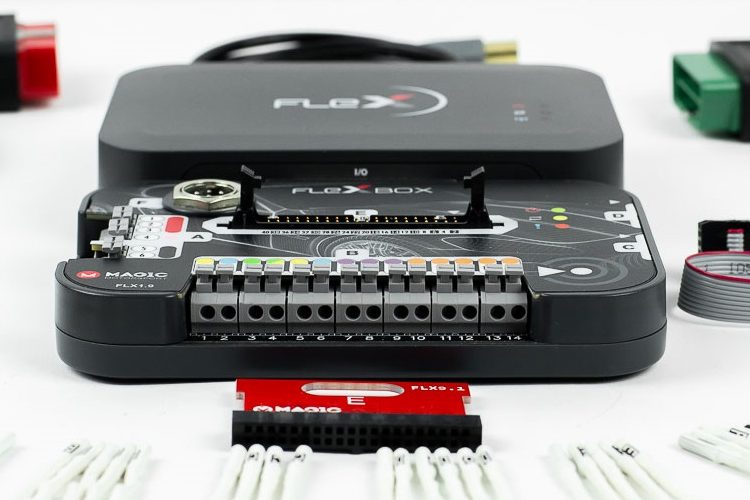 Magic Flex Tuning FLK02 – FLEX Full Kit HW
The flex tuning tool offers easy tuning and remapping of the software of most ECU units directly through the OBD port. Covering most cars, bikes, vans, and light commercial vehicles. Simply purchase your hardware unit, and add the software protocols for the vehicle coverage you want to offer. You will require internet signal, a lap top, running windows software, and car battery charger. And then you will have access to all the potential that the tool offers you.
For additional coverage for non OBD tuneable vehicles, repairing and cloning of ECUs. The Flexbox module offers BDM, Bootloader, JTAG and AUD tunings. The two elements together, offer unrivalled tuning coverage and applications
Full set up and training comes as standard for the OBD tuning and ECU remapping. Further courses and tuning training is available tuning file creation, and use of the Flexbox connection and use.
Tax free and international sales are welcome. Worldwide shipping and training is available.  To discuss further email the team at info@viezu.com.
Available as Master or Slave, and all at trade price, the software activations include :
Flex Infineon Tricore TC17xx
Flex TCU OBD + Bench
Motorola MPC5xx
BL Nexus MPC5XXX
Renesas SH7xxxx
Siemens C165/166/167
ST10F2xx
JTAG NEC 76F00X
Bike ECU OBD + Bench
Full Flex SW Package
Please let us know how you would like your Magic Motorsport Flex Tuning Tool Hardware to be configured.
Magic Motorsport Tuning
Free Training Video – Learn to use the Magic Flex tuning tool in boot mode
https://www.remap101.co.uk/courses/magic-motorsport-flex-boot-tuning-online-training-course/
Also visit remap101.co.uk for more Engine Remapping Online Training Courses.