Date Added: 23/02/2017
Tyres fitting and engine remap while you wait! what could be easier.
Now we are heading towards spring it is a great idea to check your tyres and the pressure, at Viezu HQ we offer a free tyre checks and we offer onsite fitting on behalf of Black Circles.
Qualified Auto Technicians performing engine remaps at Viezu
When you book your car in for a remap it's always good to know you are with a quality garage that can meet your car maintenance needs. Viezu Customers are always surprised to learn that we thoroughly inspect all cars in our workshop before we begin making customer engine remaps.
Vehicle health before a remap
It's really important to understand the health and condition of your car before we jump in and start applying software modifications.
Make sure that whoever is remapping your car performs this step. There is no point in getting increased torque and performance with an engine remap if your car is not in tip top condition. This is why Viezu offers tyre checks and replacement – being a Black Circles Approved Partner means that we can offer you a wide choice of great value tyres.
Viezu Technicians will also advise you on anything they pick up on when you are booked in for an engine remap – it's up to you if you want us to carry out the work. It's just good to know that Viezu Technicians are well rounded automotive technicians and with motorsport experience to help look after your car.
Just a quick note on Black Circles, it is a rapidly growing UK online tyre retailer, founded in 2002 it sells to an impressive 100,000 UK customers a year making them one of largest on line retailers in the country, they also have a huge volume of 1900 + fitting locations across the UK.
This really is tyre fitting made easy, the customer choices the tyres pick a desired fitting location and date then pays for the completed order online, the tyre delivery is then arranged via Black Circles and sent to the fitting location once payment is made all that's left for you the customer to do is take your car to your desired workshop sit back and relax.
If you have booked in for tyres do be done at Viezu through Black Circles or other methods why not ask on arrival to get your brakes to be given the once over, Viezu dedicated technicians can ensure your brakes are in tip top condition at the same time as your tyres are fitted, with no hassle to buy just solid recommendations leave with a list of available products and prices that suit your individual needs.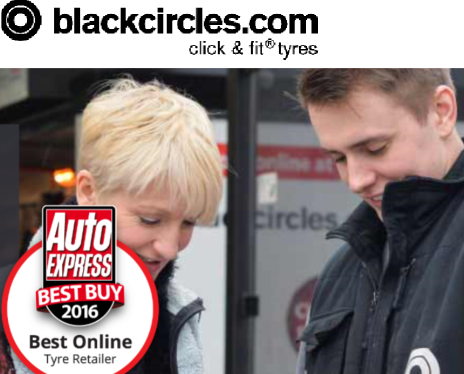 Viezu can also offer you performance upgrades fitted onsite or with one of our recommend dealers, you can also opt to have your performance upgrades mail order.
You contact the sales team via email infor@viezu.com or by phone 01789 774444 you can also check out our Face Book page see what we can do for you today.