Date Added: 12/04/2013
Vauxhall Vivaro Van Rev Limiting and RPM Limiting for Vauxhall Vivaro Vans to save fuel and boost fuel economy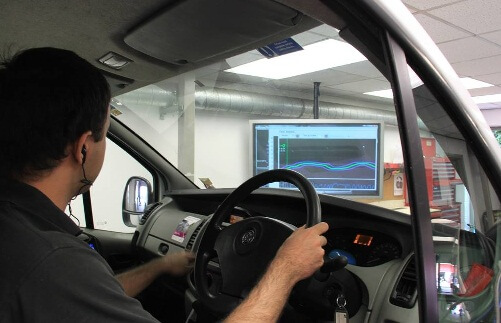 Viezu and our global network of dealers are proud to offer Vauxhall Vivaro Van rev limiting and RPM limiting for Vauxhall Vivaro Vans to save fuel and boost fuel economy. Vauxhall represents one of the most technologically advanced brands in the motor industry and therefore deserves the best in engine tuning and ecu remapping technologies, in which Viezu really fits the bill. It can be said that Viezu is the premier service in the world when it comes to Vauxhall Vivaro Van rev limiting and RPM limiting tuning for Vauxhall vans to save fuel and boost economy.
All of our Vauxhall Vivaro Van tuning maps are made in-house by our dedicated team of ecu remap software technical specialists. We've accomplished our high standards of Vauxhall Vivaro Van tuning expertise and knowledge by heavily investing in research and development of Vauxhall Vivaro Van ecu remapping, and by sharpening our skills with hours of research and development with Vauxhall Vivaro Van dyno runs on our Mustang dynamometer rolling road. You can see Viezu's full list of Vauxhall/Opel tuning here: Vauxhall Tuning
At Viezu we pride ourselves on putting our customer's needs first and Viezu tuning can be custom built to ensure we meet your needs. Your Vauxhall Vivaro van will benefit greatly from a tune for rev limiting and RPM limiting by Viezu. You'll save fuel and boost the vans fuel economy and your vehicle will benefit from having reduced wear and tear, hence a reduction in maintenance costs – so, savings to be gained all around! Viezu have over 600 dealers around the world, and operate in over 64 countries.
Our Vauxhall Vivaro Van V-switch home tuning system can be seen here: V-Switch. If you have any further questions we would love to hear from you and will be happy to help, you can mail us at info@viezu.com