Date Added: 05/11/2015
At Viezu, we are delighted to be able to offer our customers a one-stop quality shop for their car or 4x4 vehicle. This includes a huge range of tyres, including the increasingly popular 4x4 tyres. We offer a supply of 4x4 tyres and fitting from all the major manufacturers. You can see more information about our workshop and vehicle maintenance services, as well as all pricing for fittings.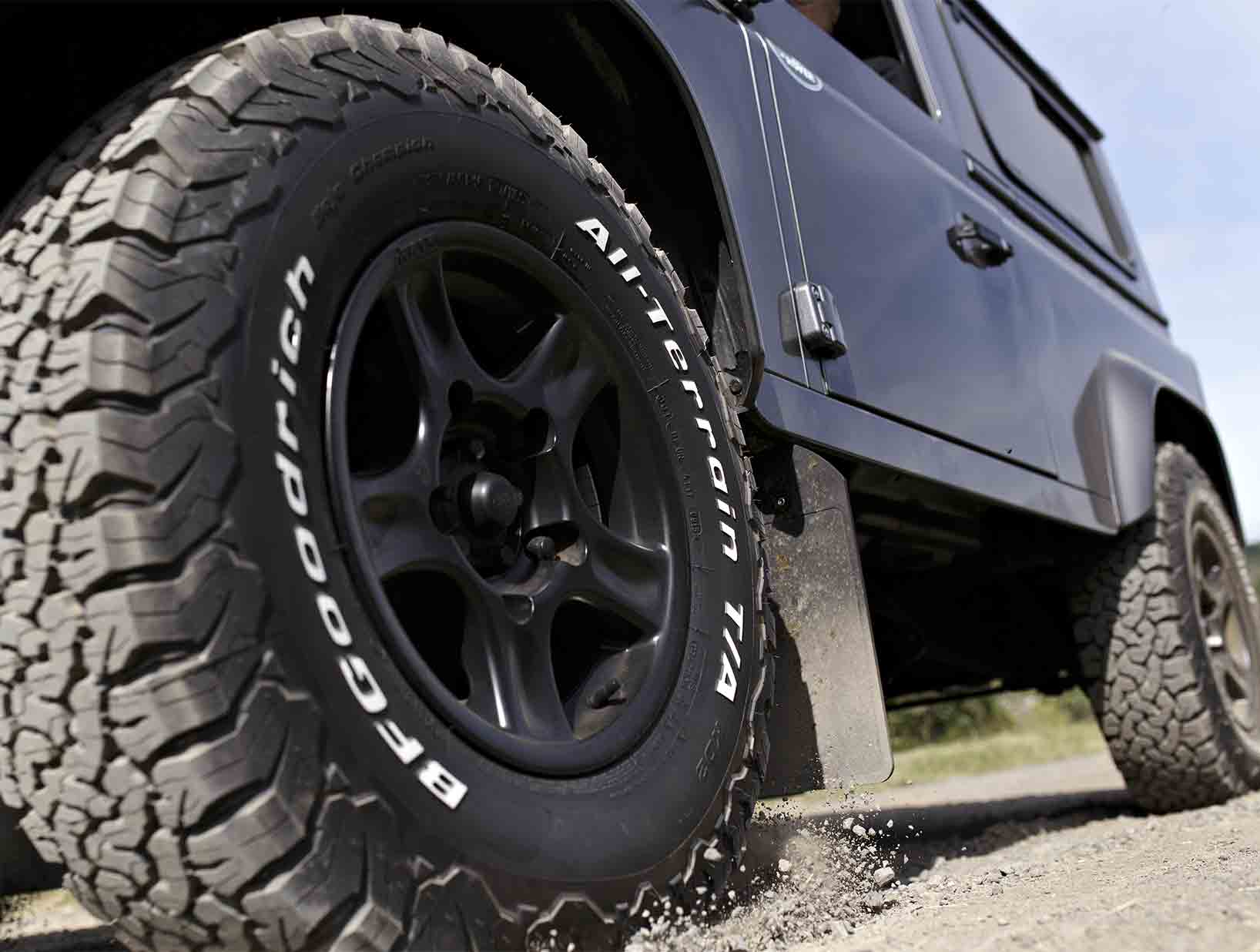 Our range of tyres that we offer for the Land Rover models are especially popular: these include the fantastic and unstoppable Land Rover Defender, as well as the Discovery, the Range Rover, and the Land Rover Evoque. At Viezu, we are service orientated, customer-focused, and driven to provide the most professional service available for the best possible prices. So the next time you are looking for tyres, drop us an email or pop in. We will always try and price match a 'like-for-like' quote where we can, and you are very welcome to come in for a coffee whilst we carry out a free check and quote. We can also check your brakes and give you advice on tuning or performance upgrades at the same time. Come and speak to us about our stunning wheel and tyre packages for cars or 4x4 vehicles. If you want to your tyres to make a statement or stand out from the crowd then take a look at our Brixton Forged Wheels.
We also, of course, have a full range of custom tuning and remapping options for almost all 4x4 vehicles. Land Rovers are very popular for tuning. We cover both the diesel and gasoline Land Rover and Range Rover vehicles. All customers will be offered a free tyre check, carried out by our fully trained technicians. We put safety first here at Viezu, and we believe that you cannot risk driving on unsuitable tyres.